BetMGM Sportsbook West Virginia Promo Code 2023 – Up to $1000 Paid Back in Bonus Bets
Since Senate Bill 415 passed in March 2018, it's been legal to bet on sports in the state of West Virginia. The first two wagering sites did not begin operations until August of the following year. And then on January 21st 2021, BetMGM became the third fully licensed sportsbook to open in WV.
As the sports betting arm of MGM International, BetMGM Sportsbook is one of the biggest betting firms in the US. In collaboration with fellow industry giants Entain, they've quickly created an excellent product. Not to mention attracting collaborations with some big franchises in the country's top sporting competitions.
In this article, we're going to review exactly what's in store for bettors in the Mountain State at BetMGM. From the odds and betting lines, to the site's design and user-friendliness, we'll reveal all you need to know. But first, let's talk about the fantastic first cash bet offer of $1,000 paid back in bonus bets via our exclusive BetMGM Sportsbook West Virginia promo code.
BetMGM Sportsbook WV Promo Code

2023 – Bonus Code "BBCSUSA" for up to $1,000 Back in Bonus Bets

That's right! All new customers that use our special bonus code when registering can pocket a sensational $1,000 back in bonus bets when their bet doesn't win. What does that mean? Essentially, your first bet will be insured against losses up to a maximum value of $1,000. If the bet goes down, you'll receive your stake amount back in the shape of free bet tokens.

Oops something went wrong!

We'll explain the terms and conditions of this terrific offer shortly. But first, let's make sure you understand how to actually claim the welcome bonus.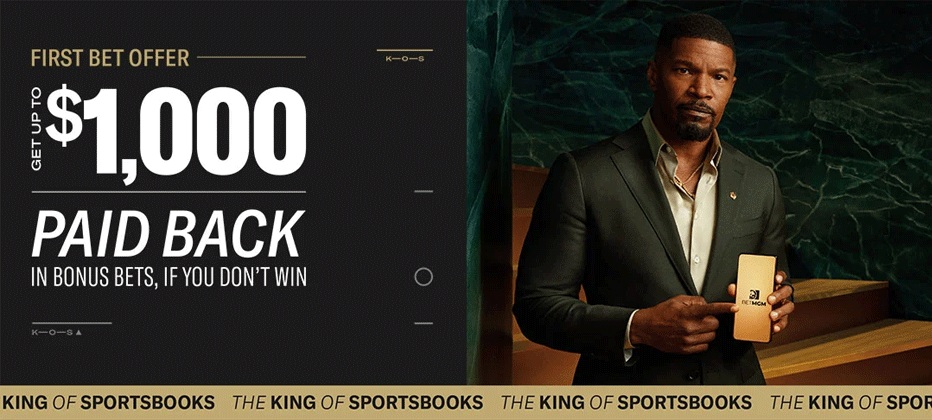 How to Redeem your BetMGM WV Sportsbook Promo Code
First of all, it's important to make sure you're of legal age and actually located in West Virginia. Visit the website on your mobile device and download the app. Follow any of the links on this page that will take you directly to BetMGM WV registration page.
Once you have installed the iOS or Android app, hit "Register" to open an account. Fill in the details carefully as they'll need to match your identity verification documents later. Any errors could delay withdrawals or cause other problems.
Accept the terms and conditions and proceed to the most important step of all. Enter our special BetMGM Sportsbook West Virginia Promo Code (BBCSUSA). If you don't use this code, you can't pick up to $1,000 back in bonus bets.
Now that your BetMGM Sportsbook WV account is open, head to the cashier. There are plenty of convenient and secure deposit methods, as you'll learn later on. To maximize the offer, you should deposit $1,000. But you can fund your wallet with any amount.
Finally, you must place your first bet. Naturally, if it wins, you'll keep the returns for yourself as normal. But if the bet loses, you'll receive free bet credits as compensation. The exact amount will depend on the size of your bet stake.
Bonus terms and Conditions
It's important to point out that our fantastic BetMGM Sportsbook West Virginia promo code is for new players only. That means existing customers do not qualify. But like any sports betting promotion, you must read all of the Ts & Cs carefully to avoid disappointment.
To make life a bit easier for you, we've summarized the key points below. The good news is that there are no sneaky tricks hidden in the fine print.
You must be at least 21 years old, located in West Virginia and a new customer.
The offer only applies to your first fully settled bet.
A maximum of $1,000 will be refunded. Losing bets over and above this amount will only receive $1,000 in free bets.
Free bets are not exchangeable for real money.
If your first bet was for less than $50, your free bet refund will be a single $50 token. But if the initial wager was over $50, any free bets received will be split into five equally sized tokens. For instance, a losing $500 wager means 5x $100 free bets.
Free bets are valid for seven days from the point at which they are received. Unused tokens will be removed.
The value of the free bet stake is not included in your returns. However, any profits are real money, with no wagering requirements attached.
Other Promotions at BetMGM Sportsbook West Virginia
Okay, you're now up to speed with the details of our awesome BetMGM Sportsbook West Virginia promo code. But what other bonuses and promotions are available for Mountain State residents? Let's take a look!
Select your Squad Promo
BetMGM is always looking to give you the best experience possible. To make you feel 100% at home BetMGM West Virginia now offers you the chance to pick your favorite NBA squad. By letting the sportsbook now what team you back you will be able to enjoy customized content and special offers which relate to your top NBA team.
You can pick any NBA firm you like. Since West Virginia sadly has no local NBA team, you need to choose a national one. Some of the most popular choices are the:
Los Angeles Lakers
Golden State Warriors
Chicago Bulls
Boston Celtics
Cleveland Cavaliers
Miami Heat
Brooklyn Nets
Dallas Mavericks
After picking your team BetMGM Sportsbook West Virginia will simply be the same, but just a little bit better. Check out this page to learn more about betting on NBA games.

One Game Parlay Insurance
BetMGM Sportsbook offers the innovative One Game Parlay feature, which we'll discuss later in this review. In order to insure against narrow losses, they offer a $25 refund if you miss out by a single leg.
You'll need to include at least four legs in your One Game Parlay in order to qualify. The insurance is paid in the form of free bets and the qualifying games vary. So be sure to check the website to see the latest promotion. Sometimes it applies to specific competitions, for instance bets placed on NFL games or basketball matches.
Parlay Plus
Bettors in West Virginia can secure enhanced profits when landing a parlay, thanks to this fantastic offer from BetMGM Sportsbook. Winning bets containing four legs will receive a payout boost of 15%. But this figure increases for each additional bet added, up to a maximum of 40% on 7-leg parlays!
Refer a Friend Bonus
If your buddies enjoy sports betting as much as you, why not tell them how great BetMGM Sportsbook is? It's now in your interests to do so, thanks to a generous bonus that earns you $50 for every referral!
You can refer 20 people every month, meaning there's a maximum of $1,000 in free bet bonuses up for grabs. That's a possible $12,000 a year!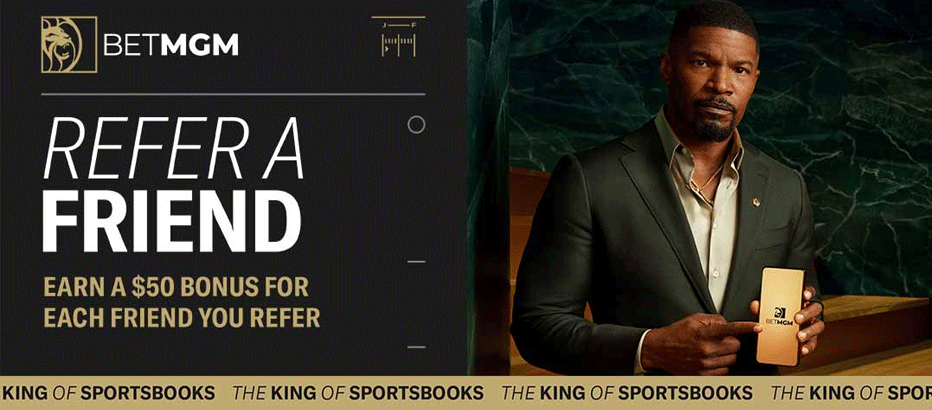 Rewards Program
Every time you place a bet, you'll pick up MGM Rewards Points. The more you collect, the greater the benefits available to you.
Your points can be traded for a whole host of cool rewards. These include free bet tokens, discounted visits to MGM properties and luxury experiences at sporting events. You may even find yourself invited to the annual complimentary VIP cruise!
Multi-Sport Missions
BetMGM Sportsbook has introduced "Missions" which reward players for placing bets. A sequence of milestones must be achieved, with free bet bonuses waiting for you as a prize.
For every mission you successfully complete, you'll pick up a free bet bonus. For instance, placing $50 worth of college football wagers will secure you a $5 free bet token. Similarly, staking $50 on NBA games will also secure you a $5 free bet.

Seasonal Games
Whenever there's a major sporting event taking place, you can be sure that BetMGM Sportsbook will be running some kind of deal. Be sure to check the promotions page ahead of the Super Bowl, NBA Finals and other big occasions.
For instance, during the FIFA World Cup, there was a penalty-shootout themed bonus game on the site. Players must try to score past a virtual goalkeeper in a free-to-play game with real prizes up for grabs. No strings attached!
BetMGM Sportsbook West Virginia Review
With details of the BetMGM Sportsbook West Virginia promo code and other bonuses out of the way, we'll now discuss the actual betting app. In the following sections, we'll cover everything from its layout and functionality, to the number of markets offered. We'll also assess the level of customer support, live streaming and the available banking options.
BetMGM Sportsbook WV Design
Let's kick off our BetMGM Sportsbook West Virginia review by taking a look at the user interface. As you might expect from such a big industry name, things are well designed. There's a stylish black and gold theme that's quite eye-catching. But the menus and navigation are also quite intuitive. Not to mention the bet slip, which is also easy to use.
The focus is clearly on promoting the USA's most popular sports. But there's a good mixture of competitions from other events too, with everything from MMA and boxing to rugby union and cricket.
These betting opportunities are presented in a nice and clean menu design, along with the more popular events. And the many promotions are easy to find too, prominently displayed in a carousel across the top of the page.
BetMGM Sportsbook WV on Mobile
BetMGM Sportsbook West Virginia is one of an increasing number of online sportsbooks to adopt a mobile-first approach. Because portable devices were specifically kept in mind when the interface was designed, you'll find the user experience to be first-class.
Whether it's the easy to navigate menus, or the intuitive betslip, BetMGM Sportsbook is just extremely easy to use on mobile. But what's more, it's packed with informative and helpful features. You can access bundles of stats, in-play match trackers and even live streams of games, for instance.
Whether you're an iOS or Android user, or you prefer a tablet to a smartphone, this mobile betting site is impeccable. Don't forget when signing up on your mobile that you can use our exclusive BetMGM Sportsbook West Virginia promo code. This qualifies you for up to $1,000 back in bonus bets when your bet isn't winning.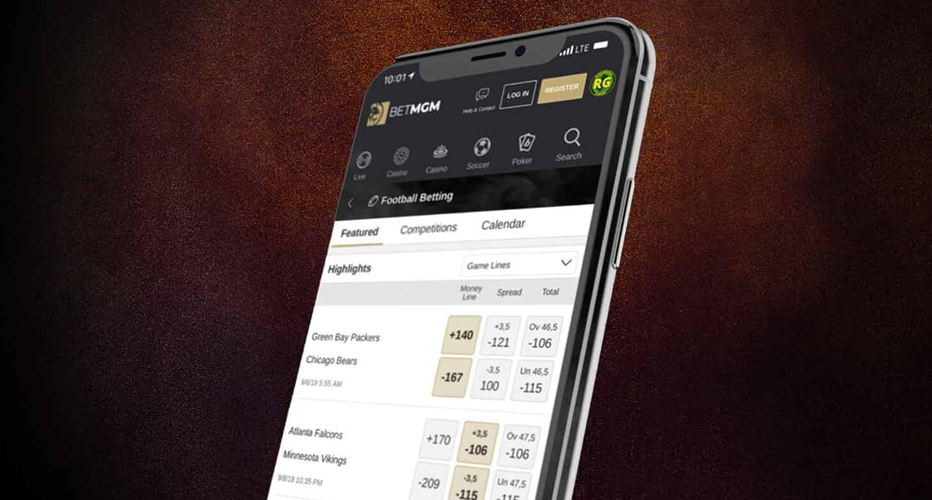 Betting Lines and Markets
As you would expect from a partnership between two gambling giants, the BetMGM Sportsbook offers plenty of lines on which to bet. The Entain platform provides approximately 30,000 betting opportunities every day, from as many as 90 different sports. Although BetMGM in West Virginia doesn't offer the complete service, there's everything you'd expect from a top US betting site.
You can bet on the most popular competitions like the NFL, MLB and NBA, supplemented by sports like boxing, soccer, golf and tennis. More niche events are available too, with handball, lacrosse and darts lines offered, for example. Furthermore, the odds are good compared to other US betting sites. And they need to be, in what is becoming a competitive market.
Interesting Features
Many top US sportsbooks now offer what are usually called Same Game Parlays. These allow you to add multiple lines from a single fixture, to build a more complex bet that offers large potential rewards. BetMGM Sportsbook in WV also offers such a feature, though here it's known as One Game Parlay.
For instance, let's say that the Golden State Warriors are traveling to Chicago to face the Bulls. The Warriors -275 moneyline odds might not be too appealing. But if you build a parlay that includes multiple options, you can pump those returns right up. A moneyline win for Golden State, plus Curry to shoot over 26.5 points and Thomson to make 3+ assists pays odds of +350.
Live Streaming
As we already mentioned, it's possible to watch games on your phone at BetMGM Sportsbook West Virginia. Anyone with money in their account can load up a stream and enjoy the action, saving money on expensive subscription packages. While watching you can also live bet on any line you want.
In less popular events, where a stream may not be available, there are still match trackers to help inform your live, in-play betting. They provide play-by-play updates and vital statistics to ensure you're always kept in the loop.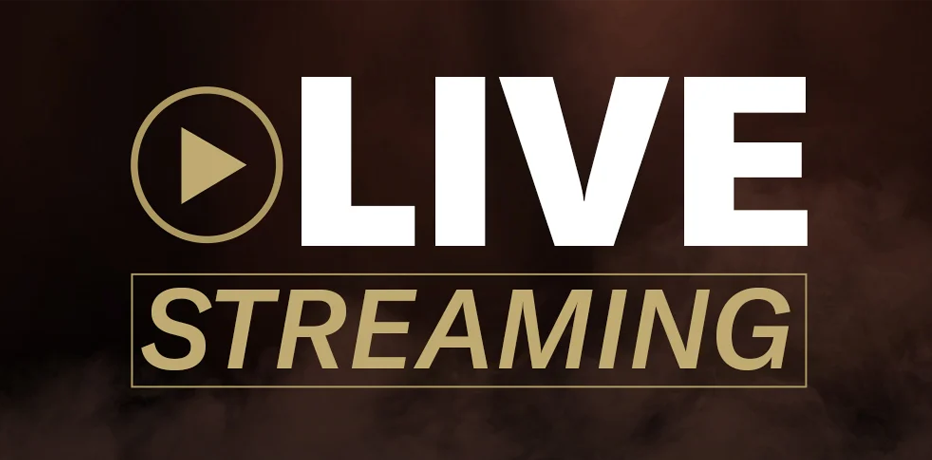 BetMGM Casino Games
Another fine feature of the BetMGM Sportsbook is the seamless integration with the casino site. Registering an account with the betting site also grants you access to hundreds of the most popular slots, table games and live casino products. These are supplied by some of the industry's most reputable and creative designers, for a safe but exciting casino experience. Recently we have published a guide about the best slots to play at BetMGM Casino which is definetely worth reading if you like playing online casino games.
Our unique BetMGM Sportsbook West Virginia promo code only applies to up to $1000 paid back at the sportsbook. But there are plenty of other thrilling promotions available for casino players too. It's certainly worth checking out.
Customer support
Hopefully you won't encounter any issues when using the mobile sportsbook. But in the unfortunate event of an issue, you'll want to reach out to the support team. The best place to start is with the FAQ section, as this will address the most common issues. This includes information if you're having a problem with the BetMGM Sportsbook West Virginia promo code, for example.
However, if you're gaining no joy from the FAQs, you can speak to the customer service team instead. Answer a few simple questions so that BetMGM can pin down the exact nature of your problem, then you'll be redirected accordingly. You may opt to send an email using the contact form, if you wish. Or for more urgent matters, there's a live chat team available 24 hours per day.
Detailed FAQ section
Live Chat (24/7)
Email
Unfortunately, there is no telephone support option available. Nor are there any Instant Messaging options, such as Telegram, Whatsapp or Skype.
Banking options
You can't take advantage of our BetMGM Sportsbook West Virginia promo code without depositing real money. But the good news is that it's very quick and easy to add funds to your betting wallet. You can use credit cards, online banking and even PayPal and the payment limits are more than reasonable.
Here's a complete list of the available deposit options at BetMGM Sportsbook:
Visa
Mastercard
Discover
PayNearMe
Play+ prepaid card
PayPal
Online Banking
ACH/e-check
Instant Bank Transfer
Don't forget the bonus code BBCSUSA when making your first deposit at BetMGM Sportsbook in WV.
Withdrawals
It's a simple process to take money out of your BetMGM Sportsbook account. But we must report that it's not always the quickest. Factoring in security processes, it can take anywhere from 3 to 5 days for your payout request to be approved.
Once cleared, the amount of time taken to receive your withdrawal depends on your chosen method. While PayPal is almost instant, for example, bank cards can take a further 3 to 5 business days to process.
However, the good news is that BetMGM doesn't charge any nasty withdrawal fees. And you can monitor the status of your payout request from within your account, giving you peace of mind.
BetMGM Sportsbook West Virginia Pros and Cons
We always like to be as honest as we can when reviewing a sportsbook. So here's a list of both the upsides and the negatives, to betting with BetMGM Sportsbook.
Pros
Highly reputable, trustworthy brand. No safety or security issues and you know you'll be paid when you win.
Small minimum bet limits, making this an accessible sportsbook for everyone.
Customer support is available 24/7 by live chat, as well as email.
Competitive odds across dozens of sports and hundreds of different lines.
Lots of exciting promotions for existing players, including a generous rewards program and friend referral scheme.
A competitive welcome offer when using our BetMGM Sportsbook West Virginia promo code BBCSUSA.
Mobile app interface is highly intuitive, fast and easy to use. It's also extremely secure.
Single wallet allows you to easily switch between sports betting and casino games, including jackpot slots and live dealer tables.
Cons
Payout times are not the quickest.
Would benefit from additional banking methods like Skrill, Neteller and cryptocurrency.
No customer support available by telephone.
Conclusion
As one of the leading names in the world of sports betting, we expected big things from BetMGM. We're happy to report that we haven't been disappointed, with the mobile app in West Virginia providing some standout features.
Competitive odds on common basketball, football and baseball lines are a particular highlight. But the number of niche markets is pretty impressive too. Above all though, it's just a well-designed application which is intuitive and packed full of useful innovations.
If you're ready to give it a try, you'll find the registration process to be extremely quick and simple. But don't forget to enter the BetMGM Sportsbook West Virginia promo code BBCSUSA. This enables you to place your first bet in confidence, knowing you'll receive a refund in the form of free bets if you lose.
FAQ
Can I bet with the BetMGM Sportsbook in West Virginia?
BetMGM Sportsbook is operating in West Virginia, yes. So as long as you meet the minimum legal age for sports betting in WV, you can place bets.
Is BetMGM West Virginia a safe sportsbook?
Absolutely. As one of the biggest and most trusted names in the gambling industry, BetMGM offers a safe betting experience. The app employs the latest security technology, while the payment methods are some of the most well-respected around.
Does BetMGM Sportsbook West Virginia have a promo code?
Yes! Use our exclusive BetMGM Sportsbook West Virginia promo code BBCSUSA when registering. This gives you insurance on your first bet up to the value of $1,000!
What other promo codes does BetMGM Sportsbook offer in WV?
Alongside our BetMGM Sportsbook West Virginia promo code, there are many other promotions to enjoy too. We've gone over the highlights a little further up the page. But the offers change on a regular basis, so be sure to check the "promotions" page so that you don't miss out.
Is the BetMGM sportsbook legal and above board in my state?
Quite probably, yes! At the time of writing, BetMGM Sportsbook is operational in 17 other states alongside West Virginia and Washington DC. Keep your eyes peeled, as more and more states are opening up to legal online sports betting.
What betting lines does BetMGM Sportsbook provide in West Virginia?
What betting lines does BetMGM Sportsbook provide in West Virginia?
There are dozens of sports available for betting at BetMGM, with hundreds of different competitions. The most common lines are spreads, totals and moneyline markets on the NFL, NBA, NHL and MLB. But you can find all kinds of different props and betting opportunities.