Posted
October 18, 2022
in Sweepstakes Casinos
| Article posted on
2022-10-18
| Last Modifed date
2023-03-22
Riversweeps Casino App download – Is Riversweeps Reliable & Trustworthy?
The Riversweeps casino app is a new way to enjoy sweepstakes gaming. Rather than gambling on classic casino games like keno and slots for real money, you'll purchase virtual currency and play for fun.
Entertainment is the name of the game here, which explains why the developers called the app "RSFun". But since this is a sweepstakes casino, you do still have the opportunity to earn real money rewards. As you amass fake digital coins known as Credits, you'll also acquire Fun coins. And this second in-game currency has a real money value.
Riversweeps online casino, sometimes written as River Sweeps or just RSweeps, is only accessible in certain US states. But there's very little information available about who can use the app and in which jurisdictions. In this article, we'll tell you everything that we know about this sweepstakes casino. This includes how it works, the games on offer and how you can purchase Credits.
What is the Riversweeps Casino App?
The Riversweeps casino app offers free to play games as well as sweepstakes gambling. You'll find several keno games, roughly 70 different slots and a fishing game, all of which can be played without risking cash.
Oops something went wrong!
In states where sweepstakes casino games are permitted, you can purchase in-game credits. These can be used to play games in exchange for a virtual currency which can later be traded for real money rewards. These digital currencies will be explained fully later in this Riversweeps casino app review.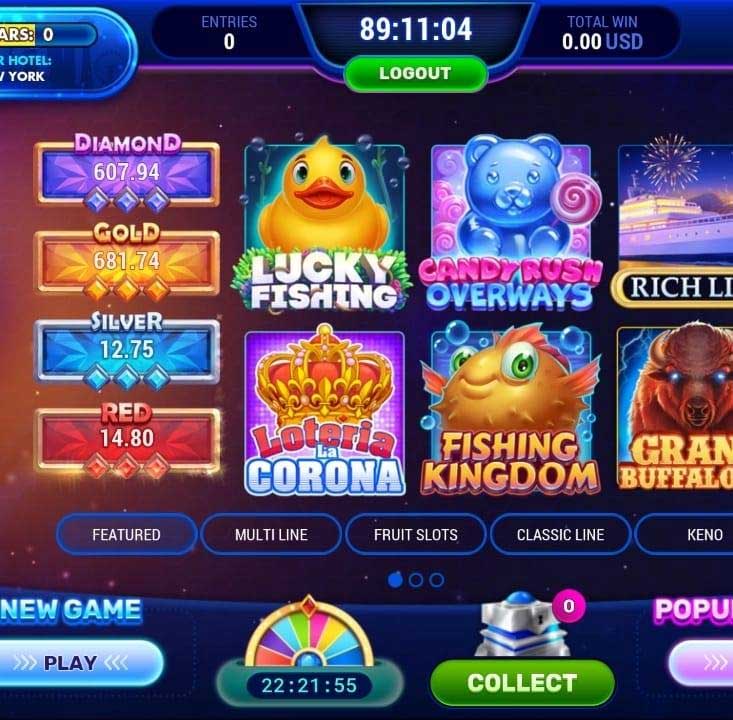 Riversweeps download – How can I get access to Riversweeps casino?
You can play at Riversweeps Casino is multiple ways. Below we will list every way how you can get access to this sweepstake casino.
Through a browser on your desktop or laptop.
Through the RSFun app that you can download in the Play Store.
By downloading the Riversweeps App that is available in the App Store.
By downloading the APK of the app and installing it yourself.
Through the Windows app that is now available.
Below I will explain for each method how the full process works.
#1 Play Riversweeps Casino through your browser
To get started using the Riversweeps casino app, simply follow the steps below.
Acquire the app: Open either the Apple Store or the Play Store, depending upon your device, and download the app.
Open it up: Once you've installed the app, start it up. You'll immediately see the game lobby and there's a big green button at the top of the screen marked "LOGIN".
Create an account: Click on the LOGIN button and find the line of text which says "Don't have an account? CREATE HERE". Press this to proceed.
Complete the form: The Riversweeps casino app registration process is extremely simple. All you need to do is enter your full name, followed by your email address. Tap the "Register" button when you're done.
Remember your PassKey: Finally, you'll be given a 12 digit PassKey on the last screen. Make a note of this before hitting the green "OK" button. You'll need this number to login and start playing Riversweeps casino games.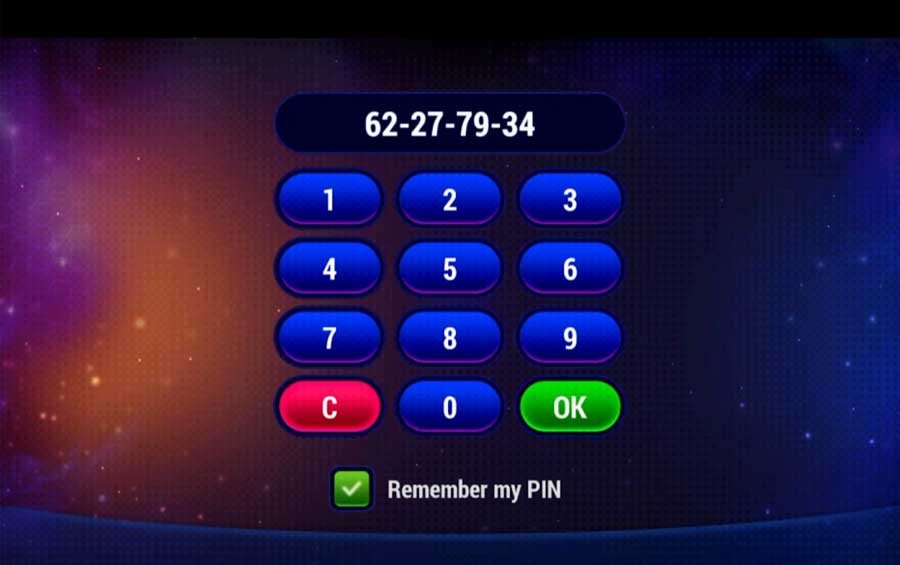 #2 Through the RSFun app that you can download in the Play Store (Android)
You can now find the RSFun app in the Play Store for Android devices. Simply open the Play Store on your device and search or RSFun. Once you found the app you can install it instantly.
Playing using the RSFun app for Android seems quite secure. No data is collected according to the developer of the app and no data will be shared with third parties. The latest App version is launched August 15, 2022, which is a bit old. It would probably not harm if the developed would launch a new version which upholds all the latest security standards.
The Riversweeps Android app is now available for systems running on Android 4.0 and up. The RSFun app enjoys more than 50.000 downloads and an average score of 4,1 out of 5. This shows the app is pretty good!
#3 By downloading the Riversweeps App that is available in the App Store (iPhone)
Riversweeps Casino is also available on iOs devices, but the app is simply called different. We are not sure why, but Riversweeps is called the iConnect Game app in the App Store. So if you want to download the Riversweeps app for on your iOS device, search for the iConnect app by Olekansdr Nikolaienko.
The Riversweeps app for iOs is free to download. Simply click install and the app will be available within a few seconds. The latest app version is from March 2nd. This new version was launched to integrate some new games.
The app receives a 3,8 score out of 5 in the App Store based on 1.2k ratings which indicates the app is quite enjoyable.

#4 By downloading the APK of the app and installing it yourself
You can also install the RSweeps casino app on Android devices by downloading the APK. Using an APK file you can install software directly on your phone without using the Play Store.
In order to install apps through an APK file directly you will need to change some settings to allow installing apps from unknown sources. Once down the installation only takes a few minutes after the APK download.
If you have an iPhone you can utilize a similar process, but then the file is called an IPA file. We have looked if we could find a IPA file for the Riversweeps App but this wasn't the case. Because of this it won't be easy to install the RSweeps app on your iPhone directly.
#5 Through the Windows app that is now available
According to the Riversweeps website you can also download the RSFun app through the Windows app store. In our location this isn't the case, we could not find the app. You can try it in your location and see if an app is available.
Is the Riversweeps Casino App Reliable & Trustworhty?
We cannot be sure that Riversweeps casino app is reliable and trustworthy. The website and app of Riversweeps casino offers very little information about who is behind the casino, and what licenses they have.
One thing which we did see, is that the platform takes payments through Cash app, which is odd for an online casino. In addition to this we found many comments on their Facebook page, including many questions which remain unanswered.
All in all, we have no direct clues that the Riversweeps casino app is not fair, but most things seem to be very vague and a bit amateurish. Because of this we would not recommend using this gambling app.
Have a look at the shortlist below to view the highest recommended sweepstakes casinos by our expert team.
BEST

1

1.5 million WOW Coins

+34.5 FREE Sweepstake Coins

for just $9.99

Over 700+ slots games with free gameplay available
Welcome bonus and Daily login bonuses
Redemption & Star VIP program available

WOW Vegas review

CODE: BBC5

2

10000 Gold

+1 Stake Cash

No Deposit

Generous no deposit bonus available including 1 Free Stake Cash
Wide range of slot games by Pragmatic & Hacksaw
Enjoy 5% Rakeback using the bonus code BBC5

Stake.us review

Best Choice

3

200% Extra Gold

Get 50% bonus in extra Sweepstakes coins and 200% bonus in extra Gold coins
There are a lot of slots to choose from from
Very low minimum requirements

Pulsz review

New

4

No Deposit

125000 Coins

+ 1000 Entries

Receive 125000 Free Coins on Registration
Win up to 250000 Coins and 500 Entries daily
Sweepstake available in 47 States

Funrize review

5

No Deposit

100000 Free

Gold Coins

Receive 100000 Gold Coins on Sign-Up
400000 GCs and 500 SCs for purchases over $19.99
New Sweepstake in 47 States

NoLimit Coins review

6

No Deposit

88000 Free Coins

For Tournaments

Receive 88000 Tournament Coins on Sign-Up
400000 Tao Coins and 500 Secret Coins for $19.99
New Sweepstake in 47 States

TaoFortune review

7

VC$

500

Free

Excellent mobile casino & sportsbook
Sign up for VC$500 free and daily free credits
Legal in the whole of the US

Rush Games review

8

Play for Free

Play casino games without risking your real money
Great to learn how to play casino games
Live dealer games and live game shows available

BetRivers review

NEW

9

Free

$8

in Credits

Best new Social Casino
Play casino games for free
140.000 Gold Coins + 500 Fortune Coins Free

FortuneCoins review
How Does the Riversweeps App Actually Work?
So if sweepstakes wagering brands like the Riversweeps casino app are not gambling, what are they? How does the whole thing work? In short, the main purpose of an app like RSFun is for enjoyment.
Most users are playing games solely for the sheer fun of it. Perhaps they enjoy the casino element but don't want to take a chance on losing real money. However, it's still possible to earn real rewards. And this additional element to the Riversweeps casino app is what attracts many other players.
Credits
The main form of in-game currency with the River Sweeps casino app is Credits. These can be purchased using real money, but you also receive 100 free Credits simply for registering. Use them to play slots and other casino games for fun and when you run out, purchase more to continue gaming.
Fun
The second digital currency you'll come across within the Riversweeps casino app are Fun coins. These are directly linked to your Credits balance, with 1 Fun equal to exactly 100 Credits. When you're ready to redeem real money rewards, Fun coins are the currency you'll be exchanging for US dollars.
Is a Sweepstakes Casino Actually Gambling?
For something to be classed as gambling, three core elements need to be present. First of all, there should be a game of chance. Secondly, there must be some kind of reward at the end. And finally, there must be a "consideration", which suggests a type of payment in order to participate.
When you play at sweepstakes gambling sites such as RSweeps casino, there is no consideration involved. You are certainly playing games of chance and there are definitely prizes to be won. But since you are not spending anything of value to play, wagering a fictional, in-game currency instead, it cannot be categorized as gambling.
What Games can I play in the Riversweeps Casino App
There are more than 70 different games available to enjoy using the Riversweeps casino app. All of them are available to play for fun, using the aforementioned Credits. As you play, you'll earn Fun coins which can later be exchanged for real prizes.
Let's now take a look at the various titles on offer at Riversweeps Casino.
Slots
The bulk of the Riversweeps casino app's library is made up of video slots, with more than 60 different games available. Netgame Entertainment is the software supplier responsible for providing River Sweeps with their slots.
Most of the games have RTP payout rates of between 95% and 96% and the visuals are not the most advanced. Minimum bets are usually around 0.25 credits, though it does vary slightly between slots. For instance, Wolf Reels offers stakes ranging from 0.20 to 20 Credits.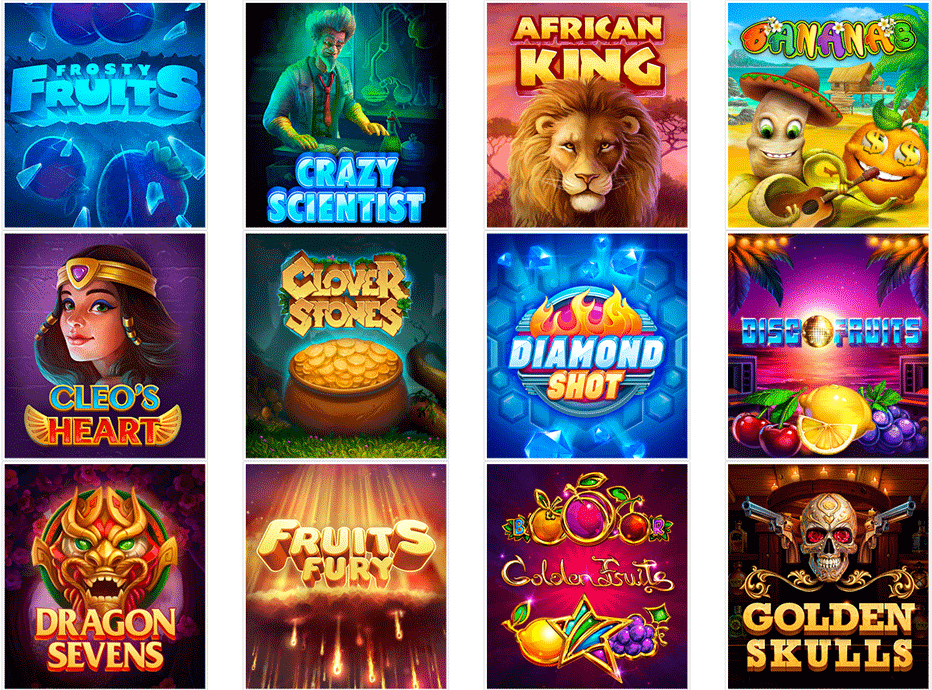 Dragon Sevens is one of the most rewarding slots found within the Riversweeps casino app, with a maximum prize worth 675 coins. However, it's also possible to win one of four progressive jackpots when playing RSweeps slots, which we'll talk more about later.
Among the most popular slots found at the Riversweeps casino app are the below titles:
Wolf Reels
Dragon Sevens
Reel Rider
African King
Red Hot Chili 7s
Keno
There are five different keno titles available to play on the Riversweeps casino app. All of them are based on the familiar rules of this classic casino numbers game. Only the themes vary, giving you the freedom to choose whatever you feel is the most fun.
The keno games on offer are:
Fireball Keno
Keno Classic 10
Shamrock Keno
Ducky Keno Powerball
Steampunk Keno 15
Fishing
The RSFun casino app offers a fishing game called Ocean Master. These games are an extremely popular way to gamble in Asia and they are beginning to spread across the globe. Take a seat at the table and take on other players as you aim to hunt as many fish as you can. The more you collect, the more points you'll score and the bigger the potential rewards.
Riversweeps Casino Jackpots
There are four different RSFun jackpots available, which lucky slots players have a chance of winning. These progressive jackpot values change constantly, but the information below will provide a rough guide of what you can expect.
Diamond: 1,000 Fun;
Gold: 750 Fun;
Silver: 40 Fun;
Red: 15 Fun;
In order to see the exact, most up-to-date prize pools, simply log into your account. In the main lobby of the Riversweeps casino app, there is a tab on the right-hand side of the screen marked "Jackpots". Tap on this to expand it and you'll see all four progressive jackpots.
RSFun Tournaments
At the moment, the Riversweeps casino app does not offer tournaments with leaderboards and prizes. As there is so little information available about this sweepstakes gaming app, we have no idea whether this will change in future. But if and when it does, you can read about it here.
Riversweeps Casino App Welcome Bonus
There is a small welcome bonus of 100 Credits for new registrants using the Riversweeps casino app. All you need to do is hit the green "LOGIN" button, then tap the "CREATE HERE" link to open your account.
The signup form is about as simple as it gets, which you'll discover later in this Riversweeps casino review. As soon as you access your new account, you'll see the 100 Credits waiting in your balance. These Credits have a Fun value of exactly 1.
RSFun Promotions and Offers
Upon logging into the River Sweeps app, you'll spot a prize wheel at the bottom of the lobby screen in the center. This awards bonuses and rewards every day.
For the time being, there are no other promotions to be seen within the Riversweeps casino app. Besides the welcome offer and prize wheel mentioned earlier, there is a distinct lack of bonuses and promotions. If the situation changes in the future, we'll be the first to let you know about it.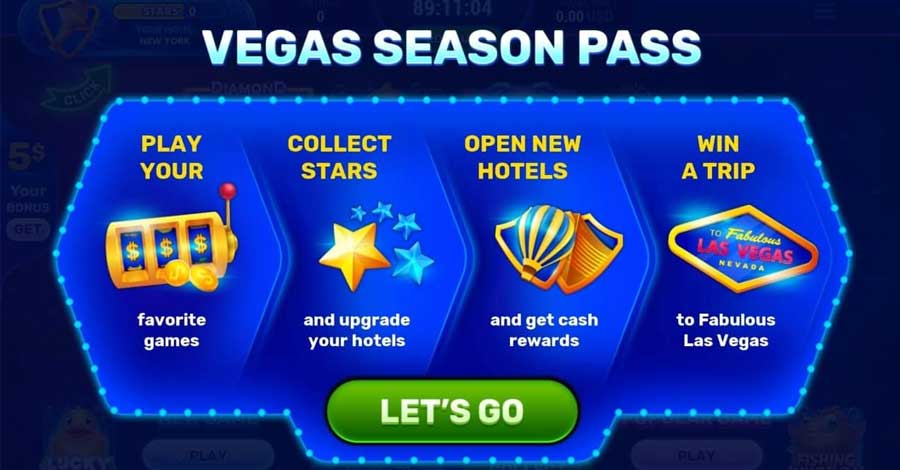 Deposit and Withdrawals at Riversweeps Casino
Making a purchase of Credits is straightforward in the Riversweeps casino app. There are several secure and convenient banking methods open to you, which will vary depending upon your location.
Transactions are processed right away, giving you immediate access to Credits to start having fun with any of the River Sweeps casino games. Here are some of the most common payment options for making a purchase:
Visa
MasterCard
Paypal
Online bank transfer
VIP Preferred
PayNearMe
Cryptocurrencies
Redeeming Your Credits
If you've managed to win enough Fun coins to be able to redeem a real money prize, head off to the cashier. You won't be able to cash out using all of the payment methods with which you could make a purchase. But the most common options are still available. These are:
Online bank transfer
VIP Preferred
PayPal
Check by mail
RSFun Customer Support
As far as we can tell, there is no support option available within the Riversweeps casino app. It is possible to contact the developer by leaving a review in the Play or Apple Store, however. The email address info@club7.az is listed as the way to contact the developers. Though it's not clear whether they would be able to help with any transaction issues.
Riversweeps Pros and Cons
Below, we've summarized everything that we love and hate about the Riversweeps casino app.
Pros
More casino games than some other sweepstakes casino apps.
Couldn't be any easier to register, with just a name and email address required.
The Riversweeps casino app has an intuitive design and lobby that's very easy to use.
Four different progressive jackpots to be won.
Daily bonuses courtesy of the prize wheel
100 free Credits just for signing up.
Vibrant colors and catchy soundtrack in the casino lobby.
Cons
General lack of information about the owners, licensing, and trustworthiness of the casino games.
Lack of requested personal data raises KYC and security concerns.
Seems to be a lack of customer support channels, which is something of a red flag.
There are no tournaments to play in the Riversweeps casino app.
Few promotions and rewards, such as a loyalty program or reload offer.
FAQ
Is it safe to use the Riversweeps casino app?
If we're completely honest, we cannot be sure. There is little information available about who owns River Sweep casino and whether they possess the correct licenses. However, we are yet to see anything to suggest they are untrustworthy. In fact, the app uses geolocation to prevent people making purchases in jurisdictions where sweepstakes gambling is not permitted. This suggests an honest approach.
Is Riversweeps casino a gambling app?
No. Riversweeps casino uses a sweepstakes gambling model, where players purchase a virtual, in-house currency known as credits. While playing, it is possible to earn Fun coins, which can later be exchanged for prizes worth real cash. But most people are playing purely for entertainment, hence why the casino app is named RSFun.
How do I download the Riversweeps casino app?
Downloading the Riversweeps casino app is extremely easy. If you have an iOS device, you can find it in the Apple Store. But if you favor Android devices, check out the Play Store to download the.APK file.
Can I play at Riversweeps casino?
Whether or not you are allowed to use the Riversweeps casino app depends on your location. Some US states are geoblocked, so only selected regions are permitted, including Texas, Florida, and California. You also need to be 18 or older to use the RSFun casino app.
How does an online sweepstakes casino work?
Sweepstakes gambling sites like the River Sweeps casino app aren't classed as gambling. That's because you don't spend real money to play slots and other games. Instead, you purchase credits and play for enjoyment. It's also possible to win more credits that can be exchanged for real gifts later down the line.
How do I redeem my Riversweeps winnings?
When you're ready to cash in your Fun coins for real rewards, check the River Sweeps casino app menu and find the cashier. You can request to be paid via one of several methods, including PayPal, VIP Preferred, online bank transfer or a check.
Are Sweepstakes Casinos legal in the United States?
In most US states, sweepstakes gambling is permitted. The Federal Trade Commission is one of several government bodies that watch over sweepstakes casinos like RSweeps in the United States. Washington is the only state which explicitly forbids sweepstakes gambling sites.