Posted
May 3, 2022
in Sweepstakes Casinos
| Article posted on
2022-05-03
| Last Modifed date
2023-01-04
Pulsz Casino Review – Trustworthy Sweepstake Casino
Pulsz Casino is a popular and upcoming social casino which is active in the UK, US, and EU. In the US many players refer to social casinos as sweepstakes casinos. But how do these type of casinos work? And what does Pulsz Casino has to offer? Let's find out!
How Sweepstakes Casinos like Pulsz work
Sweepstakes work off a somewhat complicated system to wrap your head around to start with, but once you do, you'll understand how they all work, as the model is the same for them all. Sweepstakes do not use real life currency for betting, i.e. you won't use your credit card directly for example. To put it simply, you'll be using a virtual currency.
What we mean by that is, you will buy the currency from the sweepstakes casino, usually referred to as coins, gold or gems etc. You then play the games on the website with these types of currencies.
Sometimes you'll get bonuses depending on how much real world money you translate into the virtual currency. Pretty much every sweepstakes casino will make use of this model, hence it has been coined and known as the 'sweepstakes model'
Oops something went wrong!
Once you start playing and hopefully winning more of the virtual currency, you can then cash this back out into real money. A bit of a complicated way of doing things, but it makes it a bit more of a unique online betting experience.
Pulsz Casino Bonus Codes and Promotions December 23
Pulsz is currently running a pretty hefty sign up bonus for all new users on the site which includes the following for April. The bonus when you sign up will automatically be applied to your account, once you sign up during this month.
After you successfully sign up and verify your account, you are automatically credited with 2.30 sweepstakes coins and 5,000 gold coins to get you started with the service. This is a risk free way to get started and see if you like the platform and want to continue to use it.
What is fantastic about this offer is that there is no cash requirement to obtain this bonus, nor do you have to link a funding source to take advantage. Definitely worth your time to at least give it a look.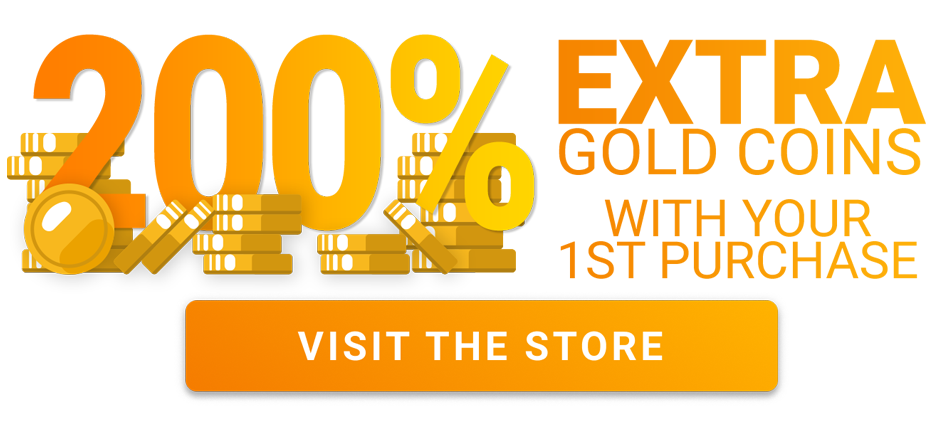 Additional Bonus
For first time players who've just created their accounts, Pulsz is also offering them the opportunity of a 50% bonus in extra Sweepstakes coins and 200% bonus in extra Gold coins for any real cash purchase that they make after creating their account.
Terms and conditions apply for this offer, so please make sure to read them first to be sure you agree with them.
Pulsz also offers a daily rewards bonus for users who regularly show up and log into the app of 1 sweepstakes coin for every successful daily login within a 24-hour period. These do stack, so for everyday you sign in, you'll be automatically awarded this bonus.
Pulsz Casino Key Information
🏢 Owner
Yellow Social Interactive Ltd
🎰 Slots
200
🃏 Table games
Baccarat. Blackjack, American roulette, Texas hold em.
☎️ Support
FAQ, Live chat, email, telephone
⚖️ License
Non
💳 Deposit options
Online bank transfer, VISA, Mastercard, American Express, Discover card, Skrill, ACH, e-Check
💰 Bonus
200% Extra Gold Coins
50% Extra Sweep Coins
⭐ Highlight
Pure free play available
Pulsz Online Casino – Quick Pros & Cons
Pros
There are a lot of slots to choose from from.
Very low minimum requirements.
All the way to millionaire jackpots.
Daily login bonuses.
Gold Coins can be purchased for $5 with free Sweepstake Coins, which is among the lowest amounts around.
Terrific rewards program.
Accessible through the web browser and Android app.
Cons
Not available as an iOS app (web browser only unfortunately).
Small selection of table games.
Minimum 100 Sweepstake Coins for redemption.
Maximum 10,000 Sweepstake Coins redemption per day.
Other Benefits of using Pulsz Online Casino
Over 200 slot games are available, more than twice of what you'll be likely to find at other sites.
Five different styles of table games available, including blackjack, roulette, casino hold em and baccarat.
One of the best VIP systems offered by an iGaming Casino.
Great funding source methods available, with many different choices available like debit/credit card, skrill, e check and many more.
Pulsz Is available as a standalone app on Android devices, and has a dedicated website for desktop uses.
Pulsz casino is available in almost every single state in the US.
What Kind of Money can you win at Pulsz?
Sweepstakes coins are the equivalent of a real life dollar. So if you have 50 sweepstakes coins, you essentially have 50 real dollars. Gold coins are essentially just for fun, and cannot be exchanged for any real life benefits, but are a great way to engage with casino games without having to spend money.
Pulsz casino has a minimum withdrawal method of $50 for receiving a gift card. You can choose from various gift cards on their site. To receive a real cash payout, you'll need to have 100 or more sweepstakes coins in your account.
What's the difference between Pulsz and a real money casino?
The main difference between an online casino like pulsz and a real money online casino is that the real money casino is a bit more of a streamlined experience, offering a quicker way to sign up add cash and start attempting to win some back.
Sweepstakes casinos operate under a bit more of a complicated system. However, real money online casinos are not legal in quite a few states, whereas sweepstakes casinos are available in pretty much every state.
Thus, they're a great alternative. If you live in a state where a real money online casino can't operate, enter the sweepstakes' casino.
Any online casino that accepts American players from outside of those states is an offshore, illegal organization with a history of ripping off clients and selling personal information.
If you are not in one of the following states, we strongly advise you to play it safe at a sweepstakes' casino like Pulsz, where you may still earn cash rewards based on how well you do on the games. In addition to Pulsz there are various other options out that which we discussed recently in our article about sweepstake sites like Chumba which also features Pulsz.
How does money translate to coins?
You'll receive Sweepstakes Coins, Gold Coins, and VIP Points whether you use the Pulsz promo code for 200 percent extra coins or make a conventional transaction. Here's how it works:
| Price | SC | GC | VIP Points | With Bonus |
| --- | --- | --- | --- | --- |
| $4,99 | 5.05 | 2500 | 45 | None |
| $9,99 | 15 | 5375 | 110 | 16,125 |
| $19,99 | 30 | 12,750 | 460 | 38,250 |
| $49,99 | 51 | 40,000 | 750 | None |
| $99,99 | 104 | 105,000 | 1800 | None |
As you can see above, there is a soft cap in which you're able to take advantage of a bonus add on for your purchase, so we reccomend staying within this threshold to get the most bang for your buck over at pulsz.
Of course, there is the advantage of a wildly more scaled VIP point aquisition rate the more you spend, at the cost of not getting any bonus on gold coins. So its more of what you value, Gold coins for playing, Or take the chance with VIP rewards and see if that takes your fancy instead.
How can I get free Sweepstake coins at Pulsz Casino?
Create an Account – Sign up for Pulsz using our special link to receive 2.30 Sweepstakes Coins for free.
Purchase Coins – When you purchase Gold Coin packages worth $5 or more, you will earn free Sweepstake Coins.
Daily Login – Get 1 Sweepstake Coins for every day you check in to Pulsz Casino.
Refer A Friend – When a friend uses your referral link and purchases at least $15 in coins, you will receive 20 Sweepstake Coins for free.
Mail-In Envelopes – For the cost of postage, you can mail in a request for free Sweepstake Coins. To be eligible for the free coins, please follow the requirements on the Pulsz website. It may take up to three months to process a request.
Pulsz sponsors daily Sweepstake Coins and Gold Coin giveaways on social media.
Contests on Social Media – Pulsz runs daily Sweepstake Coins and Gold Coin contests on Facebook and Instagram.
Promotions – Pulsz Casino hosts weekly prize pool tournaments and free Sweepstake Coins drawings. Participation frequently necessitates playing games with Sweepstake Coins.
Creating an Account at Pulsz Casino
You can get going really quickly at Pulsz online casino with 2.30 sweepstake coins and 5000 gold coins to get you rolling.
Registering for an account is fast and simple. We'll explain how to claim the bonus and create your account below;
Go to Pulsz Casino by pressing this link.
In the top right corner, click the "register" button.
Create an account instantly by logging in with an existing Facebook or Google account. You can also create a login using an email address and a password. If you use the latter approach, you must validate your email address before an account can be established.
30 Sweepstake Coins and 5,000 Gold Coins will be credited to your account and can be used on any game at Pulsz Casino.
Once you create your account, the welcome bonus of sweep stake and gold coins will be automatically applied to your account. We recommend maximizing on this by creating a first time purchase bonus and gaining an additional 50% bonus on sweepstakes coins and 200% bonus on gold coins. The minimum purchase amount is $5.
Below is some of the offers you'll be able to buy to apply coins to your account;
Upon Signing Free On Signup: Bags You 2.30 Sweepstakes Coins and 5000 gold coins.
A $9.99 Purchase: Bag You 15 Free Sweepstakes Coins
A $19.99 Purchase: Bags You 30 Free Sweepstakes Coins
Payments, Withdrawals and Redemption Options
Below you can find out more about making payments, withdrawals, and redemptions at Pulsz Casino.
Funding Options:
Online Bank Transfer: Log in to your online banking account to buy coins and win cash prizes.
Debit & Credit Card: Use a Visa, MasterCard, American Express, or Discover card to purchase coins.
Skrill is a popular e-wallet for online casino gambling and a viable alternative to PayPal, which is not accepted at Pulsz. You can, however, accept cash awards via PayPal.
ACH/E-Check: A digital form of a check, comparable to an online bank transfer, that can be used to make purchases and accept cash awards.
Pulsz does not charge any fees for purchases. The payment funding choice, on the other hand, might. Adding funds to your paypal account with a credit card, for example, is considered a cash advance charge, which carries costs and higher interest rates.
You can of course use any of the aforementioned funding sources to receive your cash prize to be paid out to, but for anyone who has $50-99 they may want to choose a redemption option out to a gift card.
The games available at Pulsz Casino
Pulsz Casino offers over 200 slot games, including 20 jackpots, 30 hold and win slots, 9 Megaways and absolutely tons more. They also offer 2 blackjack variations, as well as American roulette, Texas hold em and baccarat.
Pulsz unfortunately does not offer video poker games or craps, but aside from that pretty much every game type you could want is here to play and take advantage of. A positive is that it seems that Pulsz is regularly adding new games on a fairly consistent basis, so it's not unfair to say they may be added eventually, as well as other new game types.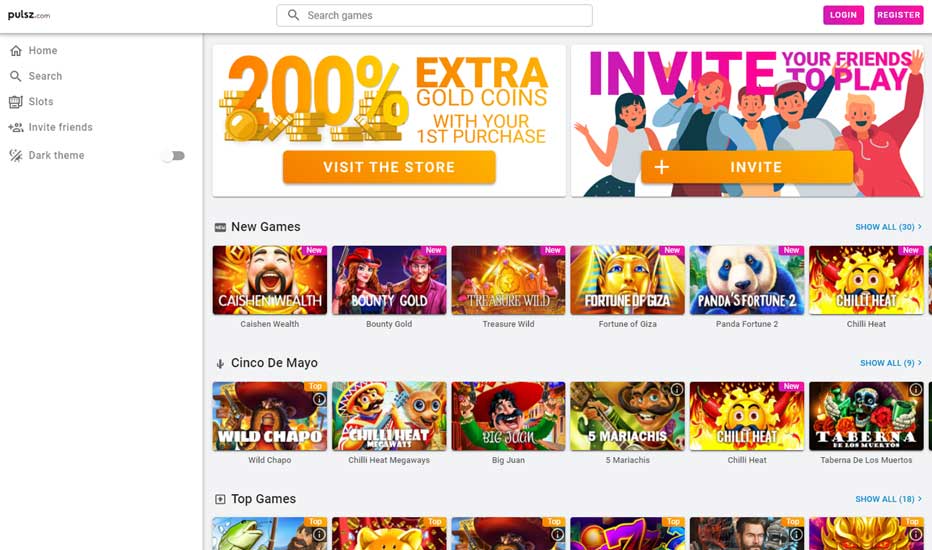 Noteable Games at Pulsz Casino
With your new gold coins and sweepstakes coins ready to go, you'll want to know what are some good games for you to give a shot and have a blast playing.
Below we've broken down and segmented some of the most popular games, as well as some examples of real life casino games that have been translated into the sweepstakes format.
Wheel of Fortune: Pulsz has adapted the wheel of fortune game into their own take, wheel of time. A new spin on the classic game is available for you to play right now on their site.
Cleopatra Slot: Pulsz has adapted this classic slot into a variet of different skinned video slots for you to choose from such as Scarab riches, rise of horus, gods temple Deluxe and Legends of Ra.
Buffalo Slot Machine: This classic slot game is available on Pulsz under the slots Buffalo: Hold & Spin, and Buffalo King.
Stinkin Rich: Known on the Pulsz Site as Filthy Rich, Cash pig. Classic vegas video slot set up with a modern touch.
Pulsz Video Slots with the best Aesthetics & Animations
The finest aspect of playing slots for many people (apart from winning money) is seeing the reels spin and the symbols interact. This necessitates an overall excellent design and setup, which is where these enthralling slots come into play;
Deep Descent
Gates of Olympus
Jellyfish Flow
Forest Dreams
Legends of Ra
Wombaroo
Noteworthy and Unique fun Slots
If you're looking for something different than classic three-reel slots or 5-reel video slots, consider the following:
Dungeon Immortal: Instead of reels, your fighter moves through a dungeon, battling opponents one by one and winning coins along the way.
Maze: Desire For Power: The symbols on the reels are separated by a twisting maze that you must navigate in order to win additional cash.
Nuke World: Select your favorite character to combat against rival characters based on matching symbols.
Tumble Slots: TNT Tumble, Cluster Tumble, and Temple Tumble are three "Tumble" games in which matching symbols are replaced with tumbling symbols for additional prizes.
The Jackpots at Pulsz Casinos
An important question that a lot of players are going to be interested in, if not all of you, is how big are the jackpots, and what slots on Pulsz pay out the highest. Below we've listed the top six highest jackpot slots on the site, and how much it is.
Sparta: 168,750 Sweepstakes Coins
Happy Ape: 132,840 Sweepstakes Coins
Taberna De Los Muertos: 115,325 Sweepstakes Coins
Hot Hot Fruit: 300,000 Sweepstakes Coins
Santa's Village: 1,800,000 Sweepstakes Coins
Before Time Runs Out: 150,000 Sweepstakes Coins
What MegaWays slots are available at the Pulsz Casino?
Megaways slots defies payline restrictions by giving players with over 100,000 ways to win on every spin. In states where it is legal, almost all real-money online casinos provide it. For those that don't, players at Pulsz Casino can win cash rewards by playing them.
Here is a list of all the Pulsz Casino Megaways slots that you may play with your free 2.30 Sweepstakes coins you'll have gotten from creating your account from earlier.
Great Rhino Megaways– 480,000 Sweepstakes Coins
Christmas Carol Megaways– 400,000 Sweepstakes Coins
Curse of the Werewolf Megaways– Sweepstakes Coins
Aztec Pyramid Megaways– 278,730 Sweepstakes Coins
Chilli Heat Megaways– 250,000 Sweepstakes Coins
Madame Destiny Megaways– 250,000 Sweepstakes Coins
The Dog House Megaways– 246,100 Sweepstakes Coins
Big Bass Bonanza Megaways– 160,000 Sweepstakes Coins
Howling Wolves Megaways– 108,400 Sweepstakes Coins
Tip: Beware of this new Pulsz Casino Phone Call Scam
Recently we have had multiple signs that scammers are misusing the name of Pulsz in their own advantage. They call random people and claim they have won a big cash prize at Pulsz Casino. They even have an official looking document that states they have won a cash prize during a drawing. In order to ''hold'' this cash prize people need to make a small payment. Normally around a few hundred dollars.
People that do pay the money to hold the prize will probably doubt the story after a while when they don't receive any money. When they will try to contact the so-called brand manager of Pulsz Casino they will hear nothing back and their money will be gone.
This type of scam feels very much like the email scam in which somebody claims that you have got a big inheritance. In order to get this inheritance all, you need to do is pay some legal fees. People that pay the fees will never get their inheritance, and a scammer walks away with their money.
In this article you can learn more about this new phone call scam that misuses the name of Pulsz. Please note that Pulsz Casino itself it 100% trustworthy.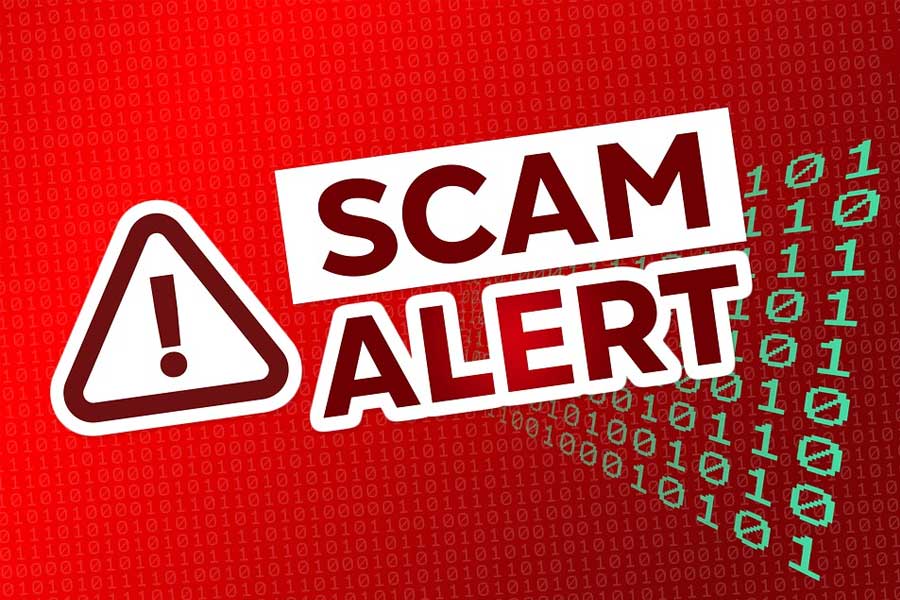 Pulsz Casino Customer Support
Pulsz has a dedicated customer service section on their site, which is accessible 24 hours a day 7 days a week, so they can be contacted at any time should you have an issue. On the bottom right corner of the screen you'll see a little chat bubble icon, should you need to access it and begin a live chat with an agent.
This is usually the fastest way to get a response from the customer service team over at pulsz, that said they do have a few other contact options. Should the chat option not be working as intended, you can contact them via the contact form on their website.
We'd recommend this for less urgent issues as the wait time for a response can be up to a few days at a time for each correspondence between you and them. Pulsz has generally favorable reviews for their customer service online.
For the other available contact information options, you can contact them directly at support@pulsz.com. Their contact telephone number is +1 (424) 371-7304.
This number will connect you to Yellow Social Interactive, this is the parent company that owns pulsz casino. We will advise however, that wait times can be quite long for the telephone line, so really the live chat option is your best bet for a quick response and problem solving experience.
We've summarized below the contact information options for you here:
Telephone: (424) 371-7304
Live chat: Available on the bottom right of the website, not available on app.
Email Contact: support@pulsz.com
FAQ page: The FAQ page on the site answers most of the questions you might have.
FAQs
Is there a minimum required age to play on Pulsz?

It is necessary for you to be 18 years or older to play. Proof of identification may be required during registration.

With Pulsz, how can users receive free Sweepstake coins?

The first step to obtaining free SC on Pulsz is to register an account. Log in and choose "My Settings" under "My Profile." Once you have logged in, click on the "My Profile" tab.

Then click the "Update Profile" button to complete the process. Change the "Transaction Settings" setting to "Free SC" and then click "Save."
You can now start making payments after you are set up for free SC transactions.

Is the Pulsz casino legitimate and safe to use?

Yes. Plulsz is legal in all US states except in Washington State area. It is a trustworthy service and is licensed by the Malta Gaming Authority.

Is it safe to deposit cash on Pulsz?

Absolutely. Your transactions are secure since the online casino has been encrypted with an SSL Certificate, which is the industry standard. The site has a comprehensive privacy policy that explains how they will use your information.

How can gamers obtain free sweepstakes cash?

There are countless ways to obtain free sweepstakes cash, but signing up for a pulsz casino is the best place to start. This will give you access to the most recent sweepstakes and contests, as well as chances to win huge amounts of money.

Another great strategy to receive free sweepstakes money is to visit sweepstakes websites on a regular basis. These websites regularly launch new contests and giveaways to help you amass a prize collection. Give Pulsz a shot right now.