Posted
July 31, 2023
in Gambling News
| Article posted on
2023-07-31
| Last Modifed date
2023-07-31
US iGaming growth shows shift to digital gambling
According to the American Gaming Association (AGA) commercial gaming growth slowed down in May for the fourth consecutive month in a row. The total gross gaming revenue (GGR) increased year-on-year by 6,4% in May. The total GGR came in at $5.49 billion. Looking at the first five months of the year the total GGR is up by 12,4% to a total of $27.59 billion.
Although these numbers look very promising they actually represent a slowing down in growth of the American gambling sector. The first month of the year was a very strong one with a growth of over 20% year-on-year.
Strong month for sports betting and iGaming
Although the overall growth numbers are slowing down sports betting and iGaming did very well in May. This is in line with a trend we have seen in the last few months.
The sports betting GGR increased with a whopping 41,5% in May to a total of $864 million. iGaming also showed very good numbers, there was a 22,4% uplift in GGR to a total of $498 million.
Oops something went wrong!
Looking at the first months of the year then we can see sports betting revenues has been really strong. During the five month period sports betting have shown a 64,9% growth. iGaming also did well, but not as good. iGaming GGR growth came in at 22,3% during the first five months of the year.
The most gaming revenue in May was brought in by slots, which showed a small growth number of 1,3% up to $2.98 billion. For the whole year slots GGR up is now 5.1% compared to the 2022 numbers.
Table games revenue was the only niche where revenue dropped in May, by 4.8% to a total of $834.3 million. For the full year the revenue is still up by 1.9% year-on-year. With this number the table games niche is the vertical with the lowest growth rate.
Shift to digital gambling
All numbers from the AGA show a strong ongoing shift towards digital gambling. While revenue from land-based venues dropped by 0.6% in May, online gambling GGR grew by a whopping 43.4%.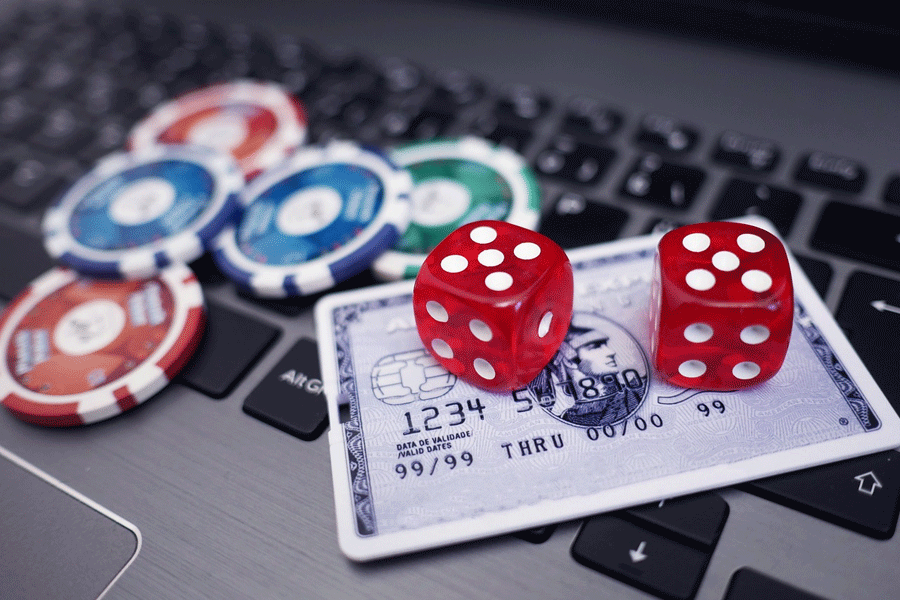 Part of the increase was probably caused by the launch of online sports betting in Kansas, Maryland, Massachusetts, and Ohio. Both Massachusetts and Ohio already came in as two of the top five highest grossing sports betting states in May with revenues of $62 million and $58 million.
Even without the revenue from new sports betting markets and online expansion, sports betting revenue was up by 24,2% compared to May 2022.
New York remains King
New York stayed the biggest sports betting market in the US in May. The state recently reported a big growth number year-on-year. Sports betting revenue was up 7.9% up to a total of $1.36 billion compared to May 2022, although it was down 11.7% compared to April. The GGR in May was the lowest amount since September 2022. This was mainly due to a low amount of big sports betting events.
Fanduel remained the biggest name in New York, with a total of $76 million in revenue in May. Other big players where DraftKings ($47.7 m), Caesars ($13.9 m), BetMGM ($8.9m), and Rush Street Interactive ($3.2 m).
Behind New York, Illinois and New Jersey sports betting also did really well revenue-wise. Illinois reported a total revenue of $89 million and New Jersey brought in a total revenue of $82 million.
Corona-sparked growth numbers seem to slow down
The overall figures of the AGA show that the ''corona-sparked growth'' of gambling revenues seems to have slowed down. Although this is the case 24 out of the 33 commercial gaming jurisdictions reported a year-on-year revenue uplift.
A total of 9 states reported a decline in gambling revenue. This decline was mainly caused by lower revenues in the traditional casino segment as well as less sports betting revenue.