Preakness Odds – A Complete Guide To Betting on the Race
Looking to learn about the Preakness odds? Good news! In this guide, we'll discuss everything you need to know about the Middle Jewel of the Triple Crown.
We'll explain how to read the odds, decipher your payouts and even share some betting tips. Also on the agenda is discovering how the Preakness odds are actually compiled, what types of bets are available and how to place your first wager on the race.
But before we go any further, let's begin by talking about the best US sportsbooks for betting on the Preakness Stakes.
Best US Sportsbooks For Preakness Stakes Odds & Betting
As one leg of America's Triple Crown, the Preakness Stakes is an extremely well-known event on the international horse racing calendar. As such, there are very few online betting sites around which wouldn't offer Preakness odds. However, with so many options out there, it can be hard to know where to start.
Oops something went wrong!
That's why we take the time to check each and every site on your behalf. We ensure that these bookies have the correct licenses to operate. Furthermore, banking options are assessed for security; we compare the odds to ensure they're competitive; and we constantly check the promotions on offer.
After assessing each brand against dozens of criteria, here is the verdict of our experienced team of researchers.
Code: BBCSUSA

1

First Bet

$1500

Paid Back

Grab a First Bet Offer up to $1500
Excellent sports betting app available
Wide range of sports and betting options in the US

BetMGM review

Code: BBC

2

Risk

$2000

Free Bet

Get two Risk-Free Bets up to $2000
Huge range of sports and betting options
Promo code: BBC

PointsBet review

CODE: BBCGET

3

Bet $50

Get $250

in Bonus Bets

Bet $50 and get $250 as Weekly Bonus Bets
Wide range of betting opportunities
Promo code: BBCFULL

Caesars review

4

Bonus

$1000

20%

Get a 20% sports betting bonus up $1000
Massive range of sports and markets
DFS and Casino games available

DraftKings review

5

Bonus

$1000

Risk-Free

Licensed US Sportsbook
Get up to $2000 in bonuses and refunds
Fanduel has a great reputation and excellent customer service.

Fanduel review

NJ,PA,IN,IO,VA,AZ

6

Risk Free

Up $500

Bet

Generous risk free bet welcome offer worth up to $500
American and international leagues are well covered
Extremely competitive odds

Unibet review

NJ Only

7

Bonus

$100

Free Bets

Wager $20 and get $100 in Free Bets
Excellent Sportsbook App for iOS and Android
Promo code: BORGSBBC

Borgata review
How to Read the Preakness Odds
Let's now jump into the deep end and learn a bit more about how to actually read the Preakness odds. Firstly, it's important to understand that you can bet on many different aspects of the race. We'll discuss the most important of these later, but for illustrative purposes, we can simply talk about the race winner.
When you visit an online bookmaker and check their Preakness odds, it's likely that all of the horses will have positive values. But if there's an extremely heavy favorite to win that year, you might find one has odds with a negative value. So what do these figures mean?
A negative number tells us the dollar amount we have to stake in order to pick up a $100 profit. So if the Preakness Odds are listed as -150, we'll need to risk $150 in order to be $100 better off. That's a total return of $250.
Where the odds value is positive, we flip things around. That number illustrates the profit from a bet of exactly $100. So if the odds are +800, a $100 bet would generate $800 in profit and a total return of $900.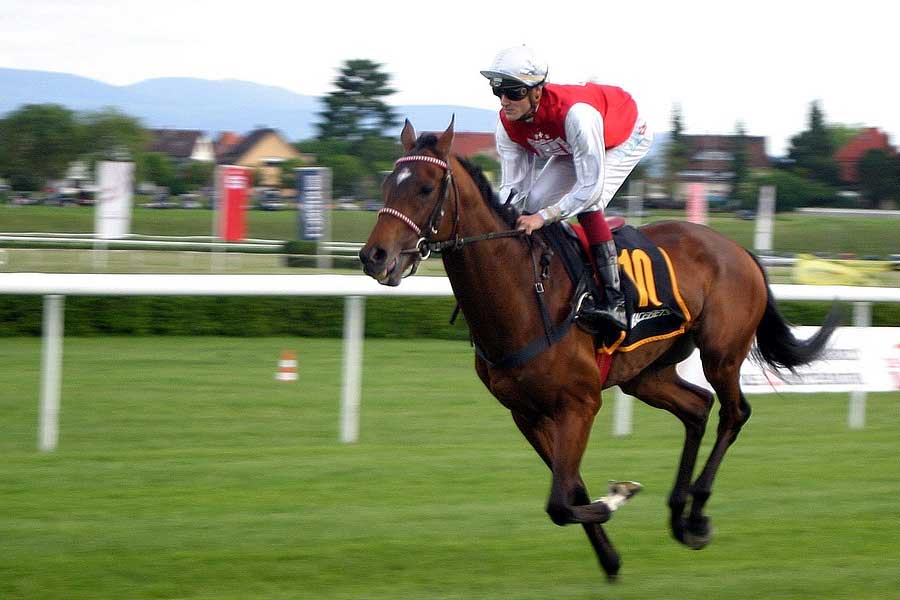 Different Odds Formats
The Preakness Odds are likely to be displayed in the classic American format of positive and negative values. But Triple Crown races do attract global audiences and many bookmakers around the world accept bets. Different regions display their odds in different ways. And the best US betting sites will permit you to change your own display to any of these, should you prefer.
For instance, the British prefer to use old-school fractions, as their horse racing betting industry dates back hundreds of years. In Europe, a more nuanced and simplified approach is taken, in the form of decimal odds. While various Asian territories all adopt a mixture of these approaches. You can see some examples in the table below.

| Stake | American | Decimal | Fractional | Malay | Indonesian | Hong Kong | Return |
| --- | --- | --- | --- | --- | --- | --- | --- |
| $2 | +500 | 6.00 | 5/1 | -0.20 | 5.00 | 5.00 | $12.00 |
| $5 | +150 | 2.50 | 6/4 | -0.67 | 1.50 | 1.50 | $12,50 |
| $25 | -125 | 1.80 | 4/5 | 0.80 | -1.25 | 0.80 | $45 |
How are the Preakness Odds Compiled?
Online horse racing betting sites employ a team of experts who know the sport of kings inside out. They monitor each horse closely, in terms of its breeding and training, as well as previous race results. This type of data, combined with the opinions of the odds compilers, helps to shape the betting market.
Approximate probabilities are assigned to each horse, which can then be converted into the actual Preakness odds. After the racebook opens and bets begin to come in, the volume of money placed will further refine the market. If too much money is staked on one horse, the bookmaker has no choice but to shorten the odds to reduce betting volumes. Other prices are lengthened as a result.
Understanding Preakness Stakes Payouts
Up to this point we've only really covered what is known as "fixed odds" betting. Online bookmakers will always give you a price, so you know exactly what you stand to win and lose. But if you're betting at the track in the USA, you're going to be placing pari-mutuel bets, so you won't even see any odds.
This type of betting involves pools. Let's say that you wanted to bet on the Preakness Stakes winner. Your stake money is collected into a pot along with everyone else betting on the race winner market. After the result is known, everyone who backed the correct horse splits the pool equally.
But how do you know what you're entitled to? The course will publish a dividend, which tells you exactly what a $2 bet is worth. Here's a real life example taken from the 2015 race, which shows the declared Preakness odds for the three main markets.

| Horse | Win | Place | Show |
| --- | --- | --- | --- |
| American Pharoah | $3.80 | $3.40 | $2.80 |
| Tale Of Verve | - | $19.00 | $8.80 |
| Divining Rod | - | - | $5.20 |
We can see from the table that a $2 bet on Tale Of Verve to place would have earned you a mighty $19 return. So we can deduce that $1 resulted in a $9.50 payout and a $10 bet means $95 came your way.
Popular Preakness Odds and Markets
That's everything you need to know about the Preakness odds from a technical point of view. But what can you actually bet on when it comes to the Pimlico showpiece event? In this next section, we'll explain the nine most popular Preakness betting markets.
To Win
This is the most simple, but also most common way to bet on the Preakness. All you need to do is find the winner!
Wagering on course, you won't receive a fixed odds price. But by betting online with our top-rated bookies, you'll see a full list of Preakness odds on your screen. You will be able to bet however much you want, as there is no predetermined ticket price.
Example: American Pharaoh to win @ +190
To Place
The available Preakness odds don't just end with the race winner market. It's also possible to pick a horse to finish in the front two by choosing the "place" option. Although the odds will be reduced slightly, you do obviously have an increased chance of winning.
This is a nice strategy to employ if your horse isn't the shortest priced pick in the field, but is not a complete outsider either.
Example: Justify to place @ -150
To Show
On a similar note, you can bet on a horse to "show", which is a finish anywhere in the first three. If you're liking the look of a less fancied runner, this could be the market for you.
Just like the place market, the show prices will be reduced when compared to the main Preakness odds. That's because you now have three chances to win the bet.
Example: Swiss Skydiver to show @ +350
Exacta
You could see this referred to by other names if you're betting outside of the USA, such as "Forecast" in the United Kingdom. But whatever the title, the aim of this bet type is to identify the first two finishers in the correct order.
This is almost always a pari-mutuel bet, though some online bookies do issue a fixed odds price. It isn't an easy bet to land, so you can certainly expect an enhanced payout compared to simply backing the race winner.
Example: 9+7 (9 to beat 7)
Quinella
The Quinella, or "Reverse Forecast" in the UK, is basically two Exacta bets on the same selections. It's also a pari-mutuel bet for the most part, with a few online exceptions.
Think of it as a kind of insurance on your Exacta. Picking the two horses to finish first and second is tricky. So if you correctly identified them both but in the wrong order, it would be heartbreaking!
Example: 4+1 (4 to beat 1 or 1 to beat 4)
Trifecta
This is always a popular bet with horse racing fans, particularly when it comes to Triple Crown events like the Preakness Stakes. You need to guess the first three horses past the post, in the exact order.
It's hard to do, which can lead to relatively lucrative payouts. But the task can be somewhat simplified by "boxing" your picks, to cover every permutation from your three choices. That makes for a total of six bets, increasing your chances slightly.
Example: 1-12-8 (Box Trifecta: 1-12-8, 1-8-12, 8-12-1, 8-1-12, 12-1-8, 12-8-1)
Superfecta
You might have worked out where this is going already. But if not, the Superfecta requires you to find the first four horses in the correct order. Costing just $0.10 per pick, this pool bet is really hard to land and can lead to big payouts.
Example: 10-9-2-5
Super Hi-Five
Finally, we have the Super Hi-Five. As the name implies, your task is to identify the front five at the end of the race. Don't be surprised to see payouts worth six-figures for a $1 bet if you manage to pull off this incredible feat.
Example: 7-6-11-13-3
Futures
Finally, we have futures betting. Although the big race takes place in May, it's possible to find Preakness odds the whole year around. And whenever you wager on a sporting event well ahead of time, it's called a futures market.
Since so much could go wrong between bet placement and race day, you'll tend to see bigger Preakness odds with futures betting.
Preakness Odds on Mobile
The face of online betting has changed completely in the past decade or so, due to the emergence of smartphones. Now that we all carry the internet around in our pockets, we can bet more easily than ever before. As such, bookmakers have redesigned the way they approach betting online.
First of all, there's the mobile app. A specialized piece of software which sits on your phone, giving you the best possible betting experience for your device. Crystal clear graphics, minimal data usage, live betting, streaming services and more – all at the touch of a button.
But even if you don't use apps, it's still easier than ever to bet on your phone or tablet. Simply open your device's browser and navigate to the bookmaker's website as usual. All of the best betting sites offering Preakness odds are built with a "mobile first" approach. The website detects your browser and responds accordingly, ensuring a smooth and problem-free visit.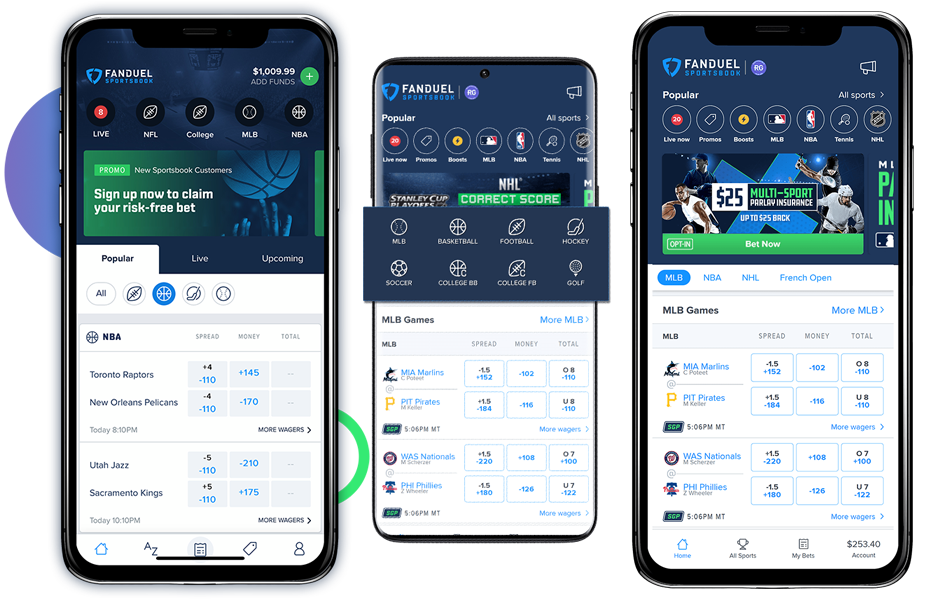 Preakness Stakes Bonuses and Promotions
We all know how competitive the online gambling industry is. That's why you see so many generous bookmaker promotions around these days. But that's great news for fans of betting on horses. Here are some of the top promotions to look out for when you're comparing the Preakness odds.
First Deposit Match
New players are always incentivized to register at a betting site with some kind of registration bonus. This is often linked to the size of your initial real money bet. It could be a free bet or a bundle of bonus credits. But whatever it is, bookies often boost its value as the Preakness nears.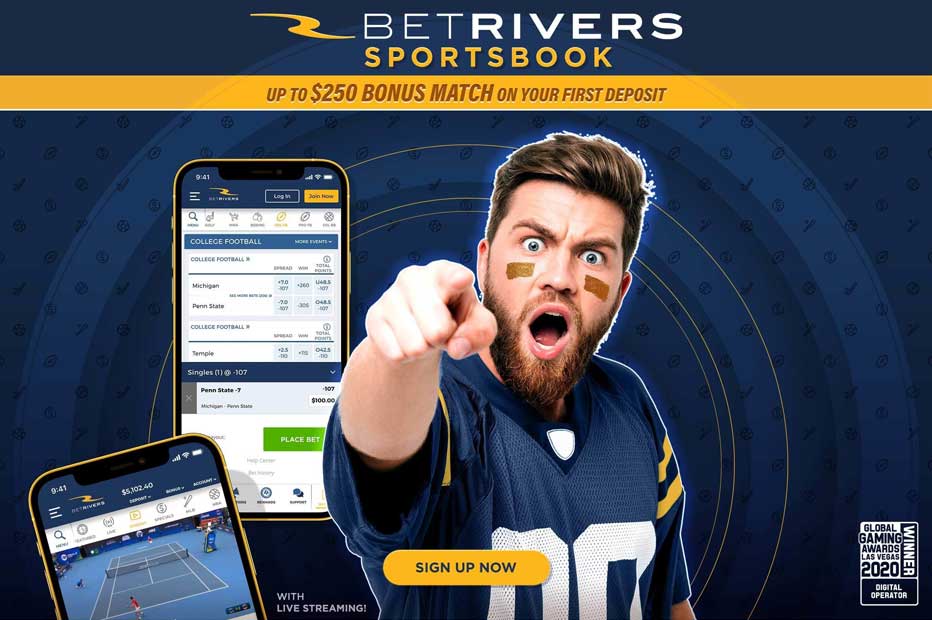 Profit and Odds Boosts
All of our recommended betting sites off generous Preakness Stakes odds anyway. But top bookies in the US also offer enhanced odds promotions, particularly on big sporting events. Some choose to boost odds temporarily, in "happy hour" style promotions. Others increase the winnings after the event. But the effect is largely the same.
Risk-Free Bet
You might earn a risk-free bet as part of a welcome package, or it could be issued as a loyalty bonus. Either way, they usually work by offering a refund as a consolation prize. You'll need to place a real money bet, but should it lose, you'll get the stake back. This type of bonus is extremely useful if you're looking to bet on competitive races that are tricky to predict, such as the Preakness.
Cashback Rebates
If you have a run of bad luck, some racebooks will refund a small part of your losses. This is often tied to a VIP or loyalty scheme, with the cashback percentage climbing as you rise through the ranks. But it is not always the case. Keep your eyes peeled, as rebates can really ease the pain during a downswing.
Odds of Previous Preakness Stakes Winners
Since 1873, Pimlico Race Course in Baltimore has played host to the Preakness Stakes. The second leg of the Triple Crown, it's an extremely prestigious and historical affair.
The likes of American Pharoah and Justify are just two of the legendary recent winners of the race who went on to complete the Triple Crown. While other famous horses, such as California Chrome, went on to taste further success on the international scene after scoring at Pimlico.
Below are the last ten winners of the race, along with information about their trainers, jockeys and their Preakness odds.

| Year | Winner | Trainer | Jockey | Odds |
| --- | --- | --- | --- | --- |
| 2022 | Early Voting | Chad C. Brown | José Ortiz | 5.70 |
| 2021 | Rombauer | Flavien Prat | Michael W. McCarthy | 11.70 |
| 2020 | Swiss Skydiver | Kenneth McPeek | Robby Albarado | 6.10 |
| 2019 | War of Will | Mark E. Casse | Tyler Gaffalione | 6.10 |
| 2018 | Justify | Bob Baffert | Mike E. Smith | 0.40 |
| 2017 | Cloud Computing | Chad C. Brown | Javier Castellano | 13.40 |
| 2016 | Exaggerator | J. Keith Desormeaux | Kent Desormeaux | 2.60 |
| 2015 | American Pharoah | Bob Baffert | Victor Espinoza | 0.90 |
| 2014 | California Chrome | Art Sherman | Victor Espinoza | 0.50 |
| 2013 | Oxbow | D. Wayne Lukas | Gary Stevens | 15.40 |
Preakness Stakes Betting Tips
If you're trying to improve your horse racing betting results, there are certain things you simply must do. Whether you're looking at the Preakness Stakes or any other race, these betting tips always ring true.
1. Put in the effort
There is no substitute for hard work when it comes to studying the form. You'll need to analyze the races in the lead up to the Preakness, as well as the fitness levels of the horse. Listen out for interviews with training staff and jockeys. Learn which horses have unusual quirks or which tactics are favored by their team. Compare race and sectional times.
The more information you're armed with, the better the chances of you being able to calculate how the race will unfold. And by extension, picking the race winner and other finishers.
2. Get the bet price
Once you have decided what you'll be betting on, you simply must shop around and compare the Preakness odds at different sites. You wouldn't pay more for the same product if it were on sale in a different store. Bookmakers should be treated the same way. Loyalty should go out of the window if it's possible to find a bargain.
Make sure you register with multiple horse racing betting sites and see how they stack up against each other. Luckily, you can also find plenty of online odds comparison tools to help you out.
3. Utilize sports betting bonuses
Whenever you sign up with a new horse racing betting site, you'll be given some sort of free bet or bonus. But it's not just welcome offers which offer you free money. Plenty of bookmakers award weekly reload bonuses, not to mention cashback deals and enhanced odds boosts.
In the same way that you should shop around for the best Preakness odds, you need to hunt down bonuses. A losing bet won't impact your bankroll if it wasn't placed with your money!
How to Bet on the Latest Preakness Odds
So you've made it this far in our guide to Preakness Stakes odds. You now understand everything you could possibly need to know. What's left? It must be time to place a bet on the big race!
Here's a step-by-step walkthrough of what you need to do next.
1. Pick a bookmaker
With so many options available, we'd advise you to select one of the top-ranked US bookmakers found on this page. Our industry insiders have picked these based on multiple criteria, including secure payments, excellent support and generous promos. But above all, you're going to get generous Preakness odds.
2. Complete the form
Although you'll be able to view the Preakness odds without an account, you won't be able to bet. Open the registration form and fill in your personal details, including your full name, date of birth and contact information. Do so properly, or future withdrawals may end up delayed.
3. Claim a bonus
All of the top US betting sites named on this page offer signup incentives, so don't miss out. Depending which one you pick, you may be asked for a bonus code upon registration. It could instead be that you need to enter the code when depositing. Double check the promotional terms so that you don't end up disappointed.
4. Deposit some funds
With a fully functional betting account, it's time to make your first deposit. Visit the cashier and check the list of banking options. Find the one which works best for you and click on it. Pay attention to the minimum deposit limits and complete your first transaction.
5. Place a bet
Okay, you're ready to go. Open the racebook, navigate to the Preakness odds and make your picks! Click on your selections to add them to your bet slip and follow the instructions seen on screen. Please remember to bet responsibly and good luck!
FAQ
Is horse racing betting legal in the USA?
Every US state has its own laws about betting. While it is certainly a completely legal activity in many places, others do not permit wagering on horse races. In some regions, you can bet at the track, but not online. In short, it's best to check the local legislation for yourself.
What are the latest Preakness Stakes betting odds?
To see the latest Preakness odds, all you need to do is visit any of the recommended betting sites found on this page. They have all been verified by our experts to ensure your protection. And the odds are certain to be among the best in the country.
How can I start betting on the Preakness Stakes?
To begin your Preakness Stakes betting journey, simply follow the step-by-step guide seen elsewhere in this article! First you'll need to pick one of our suggested bookmakers, as seen towards the top of this guide.
Which US betting sites have the best Preakness odds?
The bookies offering the best Preakness Stakes odds are all named elsewhere on this page. But we've also checked them all to ensure they're licensed and following information security best practices.