Live Dream Catcher by Evolution (Strategy and Review)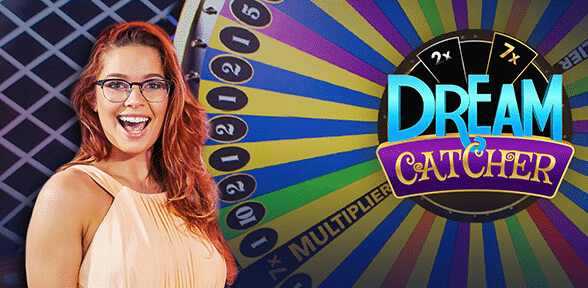 In this brand-new article, we will be looking at the Live Dream Catcher "Money Wheel" live casino game by Evolution. Why? Because this exciting game is getting more popular at all major US online casinos.
One of the reasons for this popularity is the fact that the game is simple, quick, and lucrative when landing a good run. Besides that, the game is operated by a real person which makes it more entertaining to watch for most people.
Currently you will find this Money Wheel styled game by Evolution at multiple popular casinos BetMGM, DraftKings, BetRivers, Fanduel, and Caesars. Continue reading to learn more about how to play this game, and what strategies you can deploy to win.
Oops something went wrong!
About the Live Dream Catcher Money Wheel
The Live Dream Catcher game is based on a vertical mounted Money Wheel which you might now from land-based casinos. On this Money Wheel you will find multiple different colors and numbers.
While playing Live Dream Catcher you will be able to bet money on the numbers which correspondent with a certain color. The more often a number appears on the Money Wheel, the lower the pays. If a number doesn't appear on the Money Wheel that much, then is will pay much better. Besides the number and colors, you will also find two multipliers on the Money Wheel, a x2 multiplier and a x7 multiplier. Later on, I will explain how these multipliers works.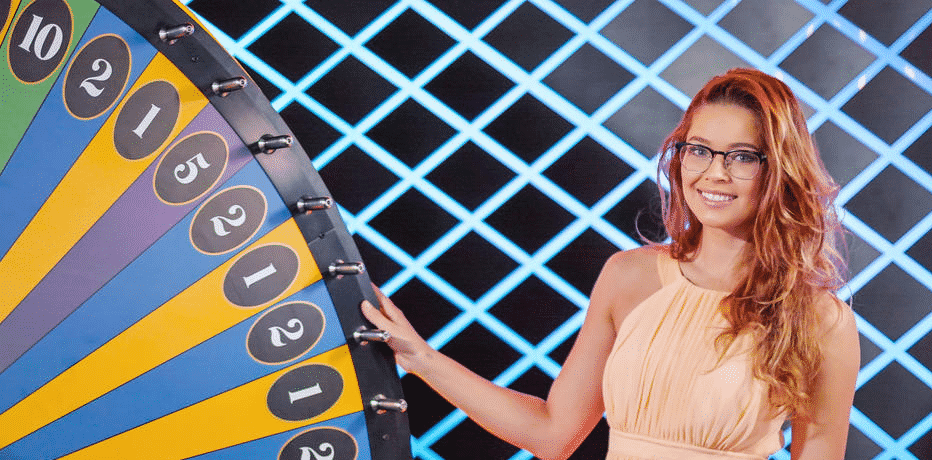 Best US Casinos to play Live Dream Catcher
In the table below can you find a list with reliable and licensed online casinos that offers Evolutions Live Dream Catcher game. Sign up your account today and enjoy very generous sign-up offers. You can now receive interesting no deposit bonuses and huge bonuses during your first deposit. Interesting options are $25 free at BetMGM Casino or $25 worth of free credits at DraftKings Casino.
STATES: MI,PA,NJ,WV

1

Bonus

$50 Free

+$2000

Get $50 Free No Deposit (on registration)
Sports & Fantasy Sports Betting Available
Fully Licensed US Casino

DraftKings review

STATES: MI,PA,NJ,WV

2

Bonus

$25 Free

+$1000

Loyal players are rewarded with M Life Rewards
Up to $1000 in bonuses and $25 No Deposit
Promo code: BBCUSA

BetMGM review

STATES: NJ & PA

3

Bonus

$10 No Deposit

+$500

No Deposit Bonus Code for $10 Free
Up to $500 Casino Bonus or Free Bets
Promo code: UBCASINO10

Unibet review

STATES: MI,PA,NJ,WV

4

Bonus

$2000

+$100

Licensed & 100% Safe Online Casino
Enjoy a Welcome Bonus worth up to $2100
Promo code: BBCCZR

Caesers review

STATES: NJ & PA

5

Bonus

$20 Free

+$1000 Bonus

Generous $1000 Welcome Offers and $20 No Deposit
Excellent mobile gameplay due to Borgata Casino App
Promo code: BORGBBC

Borgata review

STATES: NJ ONLY

6

100% Bonus

$1000

+25 Spins

100% Match Up Bonus up to $1000
Over 15 years of experiece within iGaming industry
Mobile apps for excellent experience

Party Casino review

STATES: MI,PA,NJ,WV

7

$100 Bonus

$1000

Risk Free

Licensed US Casino & Sportsbook
Get up to $1100 in bonuses and refunds
Fanduel has a great reputation and excellent customer service.

Fanduel review
Are (live) casino games not legal in your state? Then you might be interested in playing at any of the legal sweepstake casinos. We can recommend various popular sites like Chumba (most popular social casino in the US).
How does the Live Dream Catcher game work?
The Live Dream Catcher game is very simple and perfect for all seasoned and novice casino players. Each turn starts with a round of betting. During the game you can bet on all numbers which are 1, 2, 5, 10, 20 and 40. The higher the number, the less times it will appear on the Money Wheel. Because of that you chance of winning is smaller. But when you win, you will win your bet times the number you betted on. This makes betting on the number 20 or 40 a lot more lucrative then betting on 1 or 2. It works like this;
When you bet $5 on the number 2, and it lands you will win 2 x $5 = $10
When you bet $2 on the number 10, and it lands you will win 10 x $2 = $20
When you bet $1 on the number 40, and it lands you will win 40 x $1 = $40
During the betting rounds you will be able to place bets on multiple numbers. In this way you can spread your chance of winning. Once the round of betting is finished the live operator will spin the Money Wheel in order to see which number wins. When your number lands your winnings will be added to your account automatically. After that, a new round of Live Dream Catcher will start!
How to bet money on the Money Wheel?
Before a round start you will need to place bets on numbers to participate in the game. You can do this by placing chips on the number(s) you want to bet on. While playing you can bet with chips with a value of $1, $5, $25, $500, and $1000. Simply select the chip you want to play with and click on the numbers you want to bet on in the screen below. You can also press on the ''Bet on all'' button to place a chip on all numbers. The value of this chip will be the one you have currently selected. Betting is possible while the ''Traffic Lights'' are green (Bets open) or yellow (Bets almost closed). When the lights turn red betting time is over.
While playing you will also be able to use some extra features including ''Double'' or ''Repeat''. Press ''Double'' to place the same bets as last round, but then double the value. Click ''Repeat'' to place the exact same bets as last round. Click ''Undo'' to reverse you last bets one by one. Have a look at the ''Total Bet'' meter to see how much you money you have placed in this round.
How does the x2 or x7 multiplier work?
While playing Live Dream Catcher you will notice there are also two multipliers on the Money Wheel, a x2 and a x7 multiplier. When the wheel stops on the multiplier it will multiply the payout of the next number by x2 or x7. This means you can win serious supersized wins during the next spin. For example:
When you place a $5 bet on 20 you will win 20 x $5 = $100. When the multiplier landed the spin before you would have won $200 or $700.
When you land a $10 bet on 40 you will win 40 x $10 = $400. When the multiplier landed the spin before you would have won $800 or $2800.
When the Money Wheel stops on a multiplier twice or more times in a row then all bets will remain in place and the multiplier will stack. This means if the wheel stops on a x2 multiplier and a x7 multiplier after each other you potential win will be multiplier by 14! This means a $5 bet on the number 5 will potentially earn you 5 x $5 = $25 x 14 = $350. That's one supersized win!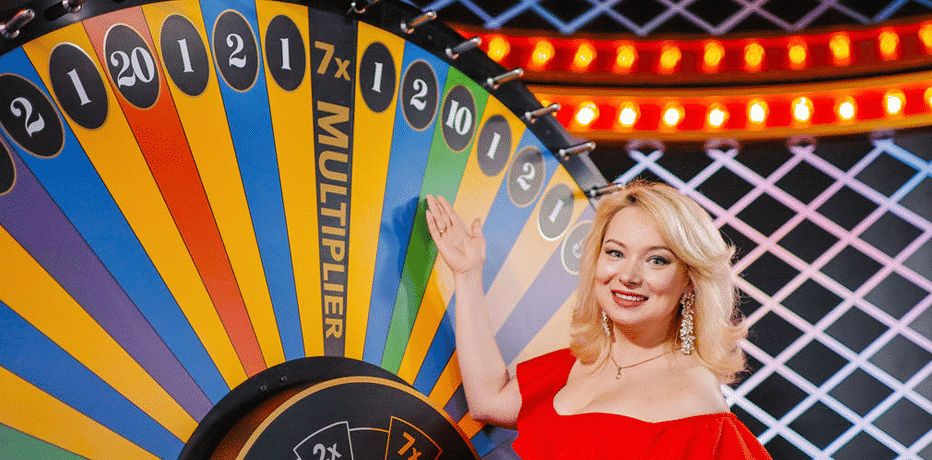 How many times does a number appear on the Money Wheel?
While playing the Live Dream Catcher game it is important to note that some numbers appear way often on the Money Wheel than others. Because of this the chance of winning while betting on these number is smaller. All with all the Money Wheel is filled with.
23 times the number 1 (Yellow)
15 times the number 2 (Blue)
7 times the number 5 (Purple)
4 times the number 10 (Green)
2 times the number 20 (Orange)
1 time the number 40 (Red)
1 x2 Multiplier (Black/Silver)
1 x7 Multiplier (Black/Yellow)
This means you will have a decent chance of winning while betting on the number 1 and 2. But the return will not be that interesting. While betting on the number 5 and 10 you will take some more risk which will pay of when the number stops on the right number. Betting on the numbers 20 and 40 is very risky but can be very lucrative. If you want to have a good chance of winning you might want to bet on multiple number. For example, When you place bets on some low and one or two high numbers you will spread your chances of winning!
Return-to-player (RTP) Live Dream Catcher Money Wheel
While playing the Live Dream Catcher game you will be able to make lucrative winnings while having a successful streak of correct numbers. Especially when you land correct winnings after one or more multiplier you will be able to win big. Although this sounds nice it takes luck! While playing Live Dream Catcher you will enjoy an optimal theoretical return-to-player rate of 96,58. Although this is the fact the RTP will be somewhere between 90,57% and 96,58%. This is not bad, but low then the RTP of most slot games for example.
Are there successful strategies to beat the Live Dream Catcher?
While reviewing the Live Dream Catcher by Evolution I was curious if people found any successful strategies to win. While checking online you will find some people that think they have a winning strategy, but nobody can back it up. And since the RTP of the Live Dream Catcher game is a maximum of 96,59% in think you will always lose in the long run. Although this is the case you can pick a playing style based on how much risk you want to take. Like a bit of risk? Then bet high on high numbers. Are you not a risktaker? Then bet one the lower numbers which you will find more often on the wheel. Below I will highlight a few possible playing styles / strategies. Although you can use them, I recommend playing simply for fun. Don't expect to make money! And if you get lucky and win, leave before you burn all your winnings!
Strategy option #1; Spread your chances
One possibly Dream Catcher strategy that you can use is the spread strategy. When you play by this strategy you bet on all high payout options every round. In my opinion this means you bet on the following segments: 5, 10, 20 and 40. The main reasons to do this is to take advantage of the higher payouts, and the possibility of multipliers. When you bet on 1 or 2 a multiplier doesn't really make a difference. But when you bet high, and hit the multiplier, then you can win very decent prizes. A 7x multiplier on a 20 segment will get you for example x140 your stake! On top of this it is possible to hit multiplier after multiplier. Which increases the payout exponentially!
Although the potential is there using this strategy it is hard to get a lot of high numbers in. When you have a bad run, this means you will have a lot of rounds without any winnings. But when you hit, you should get an interesting payout. In my opinion this strategy is safe and would probably mean you are playing for a longer time than when you are using the following strategy.
Strategy option #2; Go big, or go home!
Some people will love this strategy, and this might be the way they always play in the casino. Go big or go home! While using this risky strategy you will be betting a lot, on just one or two numbers. The focus during this strategy will be on the higher segments, including the 20 and 40. The reason for this is that they pay very good, especially when you hit on or two multipliers (very rare).
This strategy can result in high winnings when getting lucky. But you can also get bankrupt very quickly. Are you feeling lucky? Then this might be the best strategy for the day! Are you a bit more rational and do you want to have more fun with the same amount of money? Then I recommend the following strategy (slow rolling).
Note: Please be aware that the 20 is only available on the Wheel twice and the 40 only once. This means the chance of hitting either of them is 3 out of a total of 54. This comes down to a chance just a bit more than 5%. Because of this you will need to get lucky quickly to make this strategy work.
Strategy option #3; Slow rolling
Do you want to get the most out of your money? Then I recommend using the slow rolling strategy. While using this strategy you will bet on the segments 1 and 2 the most. The chance of hitting one of these segments is big. The Live Dream Catcher wheel is set up with 38 times segment 1 or 2 (out of 54). This means you will have a 70% hit chance when you bet on both 1 and 2.
To get some bigger wins from time to time you can switch up and place a few bets on higher segments. Who knows you get lucky and get a higher win in between? On top of this the multiplier also gives you a shot of hitting higher payouts. All in all, this strategy gives you the chance to play a long time with your money. And most of the times you will not lose a lot or win a lot. Because of this you will enjoy a fairly low risk using this betting strategy.
What Live Dream Catcher strategy to use?
Like I said before, there are some strategies, but there is no golden concept. You just need to pick a strategy which suits your playing style. Do you prefer to take risks? Then place bets on the higher segments. Do you prefer to take it easy? Then place low bets on the lower segments. This ensures you will have a consistent stream of wins. When you are somewhere in between then you can decide to mix up low and high segments and high and low bets.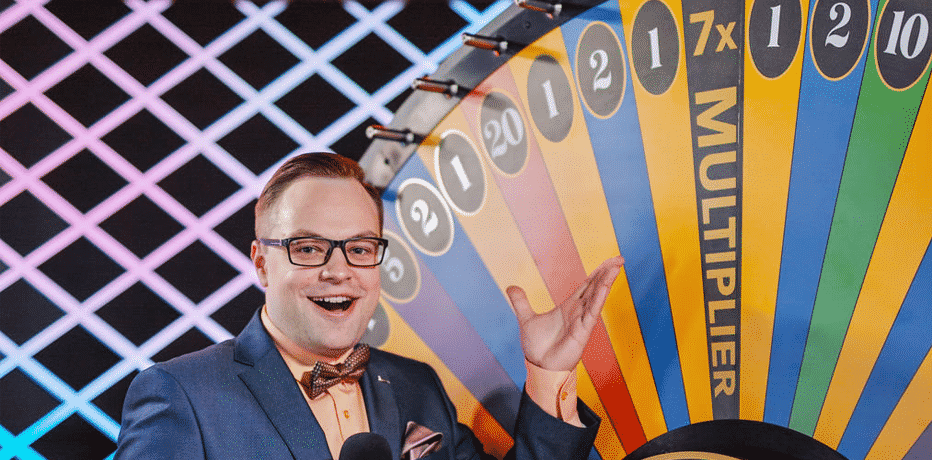 Extra Options Live Dream Catcher
options to change the appearance of the game and the environment. First, you can decide to open or close the chat. Some people like to chat, but other find it very distracting. Once done you can decide which view you like, there are currently two different views.
With the regular view you will see the stream very large and the betting options below. With the alternative view you will have a smaller live stream, but you will also see the chat, number history and larger bet options. With some of the other options you can turn of the sound, change the video quality, or turn down only the sounds of for example the game or dealer. Click the ''?'' icon for more information about the game and the gameplay.
Shortcuts
Experienced players might enjoy using the shortcut keys that Evolution has set up for the game. Why? In this way you can quickly perform useful game functions. Below I will explain which shortcuts you can use while playing the Live Dream Catcher game.
Numbers: Press 1 to select the left most chip, press 2 for the second chip, etc.
Spacebar: Press space to repeat the most recent bet. Press the spacebar twice to double your most recent bet.
Undo: Press Control + Z to undo your last bet.
Delete; Press Delete to cancel your last bet. Hold Delete for 3 seconds to remove all bets from the screen.
Escape: You can use Escape to exit the full-screen mode, open the lobby or close any pop-up screen.
Although these shortcuts can be very handy, we only recommend using them when you really know what shortcuts do which action.
My Verdict; Live Dream Catcher
After reviewing and playing this game for a bit I must say I am pretty impressed. One thing I really like about this game that is very easy to understand and because of this I think it is perfect for new casino players. You don't have to learn hard rules, clever strategies, or something else. Simply bet what you think feel right and wait how lucky you get! On top of that I think the Dream Catcher game can offer good winnings while having a lucky number streak, which is nice. While testing this game I constantly had a good connection and because of that the interaction with the dealer was there all the time. One drawback about this game is that the video quality is sometimes a bit low when the connection isn't optimal. This might be just my internet connection, or a small issue which could be improved. All with all I think the Live Dream Catcher is a great game for all new and experienced casino players that want some fun casino action!
What to play when you get bored of the Live Dream Catcher?
When you had enough of playing the Live Dream Catcher game by Evolution you can switch to one of the other live casino games Evolution has to offer. Now Evolution offers a wide range of live dealer games including Blackjack, Roulette, and Baccarat. And most of these games are available in different varieties. For example, you will be able to play auto roulette, French roulette, and Live Lightning Roulette. Especially the last type of Roulette can be very exiting with a maximum with of x500 your stake when you hit the right number.
One other new game I would like to mention is Monopoly Live. This is game is very similar to Live Dream Catcher, but it features less numbers and an exciting bonus feature. ''Chance'' can for example pay you an instant prize or get you a multiplier for the next spin. In addition to this ''2 Rolls'' or ''4 Rolls'' will earn you either 2 or 4 rolls in the bonus game. In the bonus game Mr. Monopoly will build houses and hotels and travel along the Monopoly board. During each roll you will be able to win amazing prizes by landing on houses and hotels. And when landing a multiplier before the bonus game this game can pay interesting prizes!
About Evolution
In the year 2006 Evolution was founded in order to revolutionise the European live dealing games. And not without success! In 2007 the company signed its first major operators including William Hill, VC Bet, Gala Coral and PartyGaming. And that was just the start. At the moment Evolution is the world leader in live dealer gaming. And this is no coincidence!
Evolution offers unrivalled Live Casino studios and the know-how for (major) online and land based operators. Since 2007 Evolution signed more and more large online operators including US-focused casinos such as BetMGM, DraftKings, and Caesars. And since 2009 Evolution kept improving their game portfolio. At the moment Evolution owns 8 different Live Casino studio's. From these studios Evolution steams many popular live dealer games including Roulette, Blackjack, Baccarat and Casino Hold'em.