Kentucky Derby Odds – Your Comprehensive Guide
New to betting on horse racing and wondering about the Kentucky Derby odds? Fear not! This guide is designed to answer all of your questions about betting on the "Run for the Roses".
We'll discuss the various lines available, as well as how to make sense of the Kentucky Derby odds themselves. In addition, we'll share some betting tips, discuss the various big race bonuses available and help you to understand your payouts.
But first, let's talk about the best horse racing betting sites in the USA that offer Kentucky Derby Odds!
Best US Sportsbooks for Kentucky Derby Odds in 2023
The Churchill Downs showpiece is one of the world's most famous horse races. So it stands to reason that almost every online racebook offers odds for the Kentucky Derby. However, not all betting sites were created equally.
Oops something went wrong!
Our expert panel scours the internet looking for the very best sites at which to bet on horses. We check for proper licensing, generous bonuses, professional customer support and secure banking methods. In fact, we test betting sites against dozens of different criteria before we recommend them to our readers.
Here's the current verdict when it comes to top US betting sites for Kentucky Derby odds.
Code: BBCSUSA

1

First Bet

$1500

Paid Back

Grab a First Bet Offer up to $1500
Excellent sports betting app available
Wide range of sports and betting options in the US

BetMGM review

Code: BBC

2

Risk

$2000

Free Bet

Get two Risk-Free Bets up to $2000
Huge range of sports and betting options
Promo code: BBC

PointsBet review

CODE: BBCGET

3

Bet $50

Get $250

in Bonus Bets

Bet $50 and get $250 as Weekly Bonus Bets
Wide range of betting opportunities
Promo code: BBCFULL

Caesars review

4

Bonus

$1000

20%

Get a 20% sports betting bonus up $1000
Massive range of sports and markets
DFS and Casino games available

DraftKings review

5

Bonus

$1000

Risk-Free

Licensed US Sportsbook
Get up to $2000 in bonuses and refunds
Fanduel has a great reputation and excellent customer service.

Fanduel review

NJ,PA,IN,IO,VA,AZ

6

Risk Free

Up $500

Bet

Generous risk free bet welcome offer worth up to $500
American and international leagues are well covered
Extremely competitive odds

Unibet review

NJ Only

7

Bonus

$100

Free Bets

Wager $20 and get $100 in Free Bets
Excellent Sportsbook App for iOS and Android
Promo code: BORGSBBC

Borgata review
How to Read the Kentucky Derby Odds
Okay, now that you're up to speed on the top places at which to bet, it's time to get into the details. After all, you can't actually bet on the big race until you understand how to read the Kentucky Derby odds!
First of all, there are several different markets available on which to bet. We'll talk more about these later in this guide. But let's assume you're simply trying to back the winner of the race. In that case, the majority of the Kentucky Derby odds are going to be displayed as positive numbers.
Where that is the case, the odds value represents your profit if you were to wager exactly $100 and win. So odds of +550 means that a $100 stake returns a total of $650. That's because your stake is also returned with a winning bet.
Sometimes, one horse will be extremely well fancied to win the race. In that situation, the odds might be negative. In such examples, the number is what you must stake in order to make a profit of exactly $100. Take odds of -175, for example. Here, a bet of $175 returns a total of $275. That's a $100 profit on top of the winning $175 wager.
Different Odds Formats
The above Kentucky Derby odds examples were laid out using the classic American format. Most online betting sites in the United States adopt this as standard. But the Run for the Roses is popular with bettors all over the world. So you might just as easily see the odds displayed in several international formats.
In Europe, they tend to favour the decimal system. This actually offers many advantages, particularly when calculating your returns on parlays. In the UK, a fractional system has always been used in the "sport of kings", dating back hundreds of years. While across Asia, they too adopt different systems, as seen in the table below. On this page you can learn more about how betting odds work around the world.
| Horse | Win | Place | Show |
| --- | --- | --- | --- |
| Justify | $3.60 | $3.50 | $2.80 |
| Gronkowski | - | $13.80 | $7.00 |
| Hofburg | - | - | $3.70 |
How are the Kentucky Derby Odds Compiled?
Throughout the season, all potential contenders for the big race compete in a series of other contests. This is known as the "Road to the Kentucky Derby". A horse's performance in these qualifying races eventually determines whether or not they will be eligible to run in the main event.
However, these races also provide insights into the horse's abilities, which bookmakers will observe. All racebooks employ a team of experienced compilers who are experts when it comes to understanding horses and form. They watch footage of the previous races to help shape their opinion on the most likely winner. And with the help of modeling tools and algorithms, they'll convert their own estimated probabilities into odds.
Once they are happy with their prices, they'll start to accept small bets. If the public feels that the compilers have got any odds wrong, then naturally the money will flood in for the overpriced horse. At that point, the bookmaker will realize their error and trim the price accordingly. The odds of other horses will be lengthened as a result.
Understanding Kentucky Derby Payouts
So far, we've only focused on fixed odds betting, as seen at the country's top online racebooks. But If you're lucky enough to attend Churchill Downs on the big day, you won't see odds like this. That's because, like most horse racing venues in the country, they only operate betting pools. This is called "pari-mutuel" betting.
Essentially, all of the bets placed on a specific market are grouped together. So if you bet on the race winner, your stake enters that specific pot. But if you also bet on the Show market, there's an entirely different pool of money. At the end of the race, everyone with a winning ticket claims an equal share of the prize fund. The result is announced in the form of a dividend, which will look like the table below.
| Horse | Win | Place | Show |
| --- | --- | --- | --- |
| Big Brown | $6.80 | $5.00 | $4.80 |
| Eight Belles | - | $10.60 | $6.40 |
| Denis of Cork | - | - | $11.60 |
These are real dividends taken from the final 2008 Kentucky Derby odds. They are declared to a $2 unit stake. This means if you bet exactly $2 on any of these horses, your returns are shown in the table. So a $2 bet on Denis of Cork to Show returned exactly $11.60.
Every single bet will have its own dividend, including the more exotic wagers like Superfecta or Trifecta. We'll cover these bet types shortly.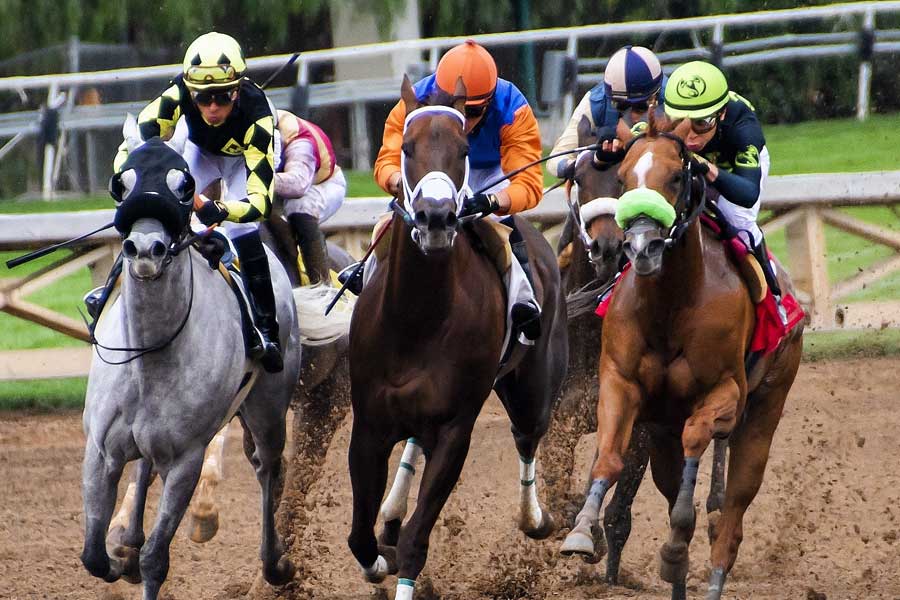 Popular Kentucky Derby Odds and Markets
Now that we understand a little more about the mechanics of the Kentucky Derby odds, let's learn what odds are actually available. Below we'll talk about the most common markets on offer if you're looking to bet on the country's most famous horse racing event.
To Win
Perhaps this goes without saying, but the most popular form of Kentucky Derby betting is the race winner market. All you're required to do is to guess which creature will cross the line in first position.
As we explained previously, if you're betting at the track there will be no fixed odds, but a dividend instead. However, when betting at America's best online racebooks, you'll see a selection of Kentucky Derby odds for this market.
Example: California Chrome to win @ +200
To Place
The term "Place" means finishing either first or second. Since you'll effectively have two chances to win, the odds are going to be somewhat smaller than the main race winner market. But it's a particularly good way to bet if your horse is not the favorite.
Example: Animal Kingdom to place @ +350
To Show
If "Place" refers to a front two finish, then "Show" is just an extension of the same idea. Here, your horse can finish anywhere in the front three for your bet to be successful. Much like the Place market, these particular Kentucky Derby odds are going to be greatly reduced, since your chances of winning are improved. But if your pick is something of an outsider, this can be a smarter way to play.
Example: Authentic to place @ -250
Exacta
There's more to the Kentucky Derby odds than simply predicting the finishing position of a single horse. A popular variation is to try and guess which two horses will finish first and second, in exactly that order. This is called an "Exacta" in the USA, but it goes by other names around the world, such as "Forecast" in the UK.
Some betting websites will give you a fixed price for an Exacta. But more often than not it's a pool bet, whether you're betting on track or online.
Example: 6+3 (Horse number 6 to beat number 3)
Quinella
Imagine placing an Exacta and you correctly predicted the two horses, but in the wrong order. That would be agonizing, right? That's why many Kentucky Derby bettors favor the slightly reduced odds of a Quinella. Because it effectively serves as two Exacta bets, covering you in either event.
Example: 9+1 (9 to beat 1 or 1 to beat 9)
Trifecta
No guide to Kentucky Derby odds would be complete without a mention of the popular Trifecta bet. Here, the job is to identify the first three beasts to pass the post, in the exact finishing order. An extremely difficult task, this pool bet attracts players due to the potentially lucrative returns.
To make life a little easier, it's also possible to "box" your picks. This is effectively placing six different Trifecta bets on all of the possible combinations. So naturally, you'll pay six times the stake.
Example: 8-2-13 (If boxed: 8-2-13, 8-13-2, 13-2-8, 13-8-2, 2-8-13, 2-13-8)
Superfecta
A step up in difficulty, and therefore potential rewards, the Superfecta is won by naming all of the front four Kentucky Derby finishers, in order. This bet costs just $0.10 to play and many bettors box their picks with dozens of different permutations, to try and land a big payday.
Example: 11-3-6-12
Super Hi-Five
Have you worked out where this is going already? If a Trifecta is the first three horses and a Superfecta is four, then naturally this wager must be the front five. It's extraordinarily difficult to win a Super Hi-Five bet, so the payouts can be massive. In the 2021 Kentucky Derby, the winning dividend was only slightly short of $300,000 for just a $1 bet.
Example: 2-7-12-1-5
Futures
The big race is always held on the first Saturday in May. But if you're looking for Kentucky Derby odds ahead of time, you'll need the futures market. Bookmakers will usually accept bets on the race at any time of year.
The further away from the day of the race, the harder it is to pick the winner. We don't yet know the final lineup, the jockeys, or whether a horse will be fit on the day. There's a whole host of key variables which remain unknown. As a result, futures odds tend to be much bigger.
Kentucky Derby Odds on Mobile
Betting apps are an essential part of the modern day racebook. Bookmakers know that their customers demand convenience. And since we all carry a smartphone these days, it's to be expected that we might want to bet using such devices.
Many of the top US sites offer horse racing betting apps, for the most popular tablet and mobile devices. It might be Android, iOS or even Windows, but whatever it is, it'll be perfectly optimized. This ensures the slickest possible experience on your mobile.
Live odds refresh smoothly, pages load quickly and graphics display in the correct resolution. You'll save on mobile data usage when not connected to Wi-Fi and you'll not need to mess around with fiddly login details each time you want to bet.
But if you're not a fan of betting apps when searching for the latest Kentucky Derby odds, it's not a problem. Almost every betting company in the US now adopts a "mobile first" approach to their website. So you can simply open your favorite browser and visit the desktop site on your phone. It will display perfectly, despite the smaller screen, and you'll be able to find everything you'd expect from the desktop site.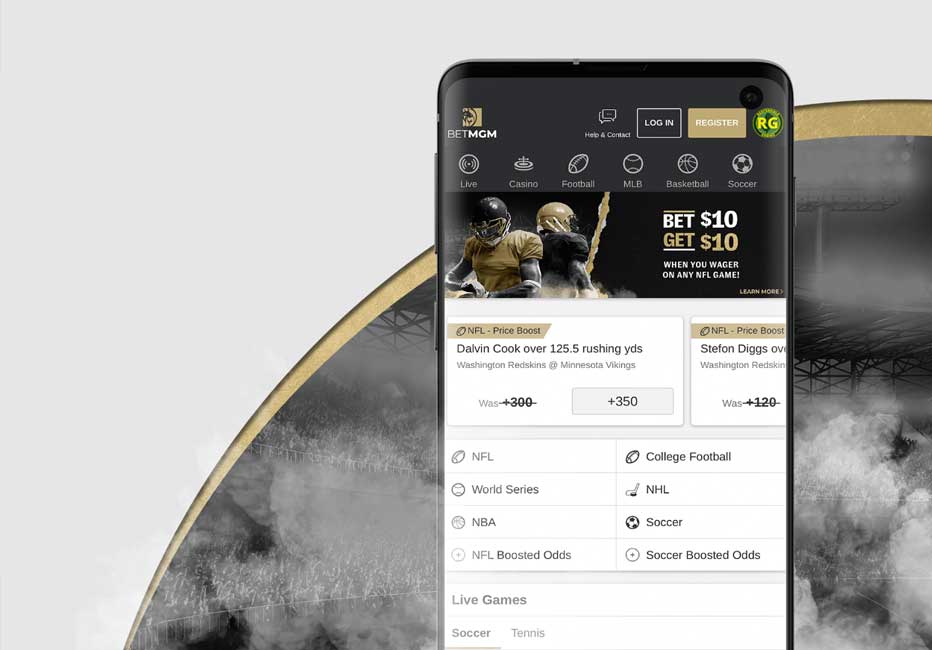 Live Streaming
Many of the best mobile betting sites for horse racing also offer a live streaming service. So not only can you find competitive Kentucky Derby odds at the swipe of a finger, but you can watch the race too. It's extremely convenient, while potentially saving money on subscription services and making it easier to bet in-running.
Kentucky Derby Bonuses and Promotions
The Run for the Roses is a huge sporting event, so you'll often find a lot of bookmakers running promotions centered on the race. Keep an eye open for some of the following Kentucky Derby betting bonuses and be sure to take advantage!
New Player Bonus
Gambling is a competitive space and betting sites are always trying to attract new players. It's common to reward new registrations with some kind of free bet or deposit offer. Usually, if you make a deposit for the first time, the bookies will match that amount in bonuses. These rewards can be greatly enhanced around the time of the Kentucky Derby.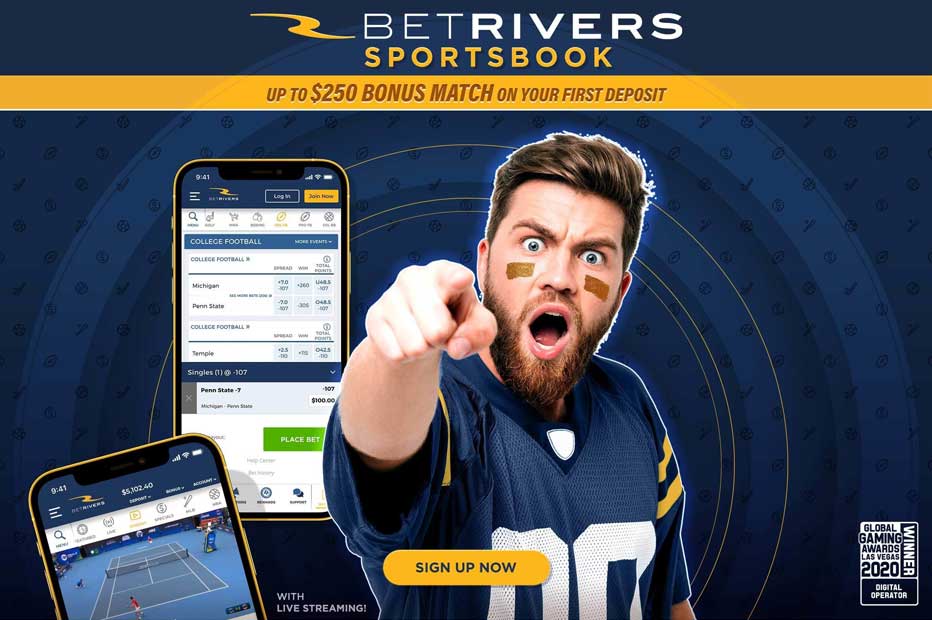 Odds Boost
If a bookmaker is good, their Kentucky Derby odds should be competitive enough anyway. But if you're lucky, you'll be able to take advantage of specially enhanced prices called Odds Boosts. These may be temporary, in a kind of "Happy Hour" situation. But other bookmakers allow you to improve certain odds of your own choosing.
Cashback Deals
It's increasingly common for betting sites to refund a small percentage of any losses, to encourage players to stick around. If they have a loyalty program, the cashback rebate tends to increase in value the higher you climb through the ranks. Naturally, if you win during the cashback period, you won't receive anything extra!
Risk-Free Bets
You can qualify for risk-free bets in several ways. Sometimes used as a signup incentive, they are also issued by some betting sites as a form of loyalty reward. However you acquire one, they all work in a similar way. Place a real money bet and if it loses, you'll get a refund as a consolation prize.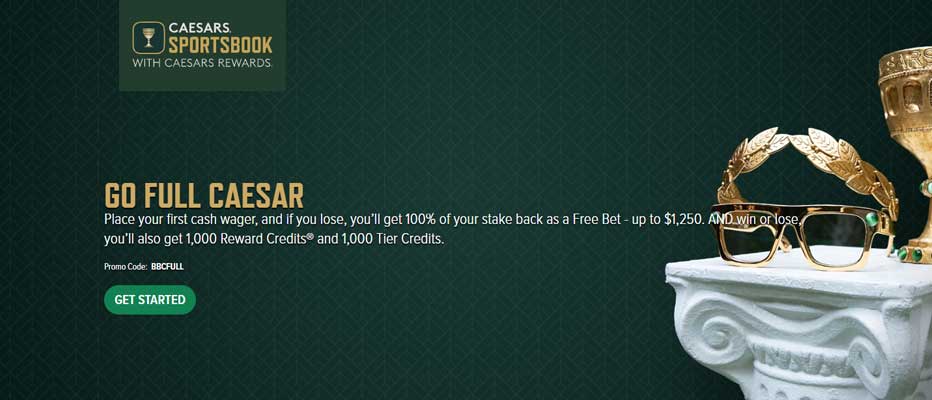 Odds of Previous Kentucky Derby Winners
This famous race was first run in 1875 and is dripping with history. Superstars like Justify have found success in the race in recent times. But the full list of winners reads like a "Who's Who?" of racing. Secretariat, Gallant Fox and American Pharoah are just a few notable horses, never mind the legendary trainers and jockeys.
Below you'll find the last ten winners of the Churchill Downs showpiece, along with the winning Kentucky Derby odds.
[table "601237" not found /]