What Is Double Chance Betting? Expert Guide about double chance betting in soccer
Double Chance betting allows you to combine two outcomes into a single bet. Consequently, it doubles your chances of winning when betting on a single sporting event. Naturally, the trade-off is that your odds are lower and therefore your returns will be smaller than with a standard wager. However, the Double Chance bet is becoming increasingly popular.
If you'd like to learn more about Double Chance bets, you've come to the right place. This comprehensive guide will answer the question "what is Double Chance betting?" and provide tips for placing this type of wager.
Best US Sportsbooks for Double Chance Bets
Before we jump into the details, let's quickly reveal our list of the best sportsbooks available in the US. If you're looking to place a Double Chance bet, these betting sites come highly recommended by our team of industry insiders.
Code: BBCSUSA

1

Oops something went wrong!

First Bet

$1500

Paid Back

Grab a First Bet Offer up to $1500
Excellent sports betting app available
Wide range of sports and betting options in the US

BetMGM review

Code: BBC

2

Risk

$2000

Free Bet

Get two Risk-Free Bets up to $2000
Huge range of sports and betting options
Promo code: BBC

PointsBet review

CODE: BBCGET

3

Bet $50

Get $250

in Bonus Bets

Bet $50 and get $250 as Weekly Bonus Bets
Wide range of betting opportunities
Promo code: BBCFULL

Caesars review

4

Bonus

$1000

20%

Get a 20% sports betting bonus up $1000
Massive range of sports and markets
DFS and Casino games available

DraftKings review

5

Bonus

$1000

Risk-Free

Licensed US Sportsbook
Get up to $2000 in bonuses and refunds
Fanduel has a great reputation and excellent customer service.

Fanduel review

NJ,PA,IN,IO,VA,AZ

6

Risk Free

Up $500

Bet

Generous risk free bet welcome offer worth up to $500
American and international leagues are well covered
Extremely competitive odds

Unibet review

NJ Only

7

Bonus

$100

Free Bets

Wager $20 and get $100 in Free Bets
Excellent Sportsbook App for iOS and Android
Promo code: BORGSBBC

Borgata review
What Is Double Chance Betting?
To thoroughly understand how Double Chance betting works, consider this hypothetical scenario. In a Premier League soccer match between Chelsea and Leicester City played at Stamford Bridge, three possibilities exist:
A home win for Chelsea;
An away win for Leicester;
A draw.
Double Chance betting allows you to cover two out of those three outcomes in a single play. For instance, you could bet on a home win or draw. This means you'll win the bet if Chelsea win or if the match ends as a draw. But of course, you still lose the bet if Leicester win the game.
Okay, if that all makes sense, let's move on and learn how to place a Double Chance bet.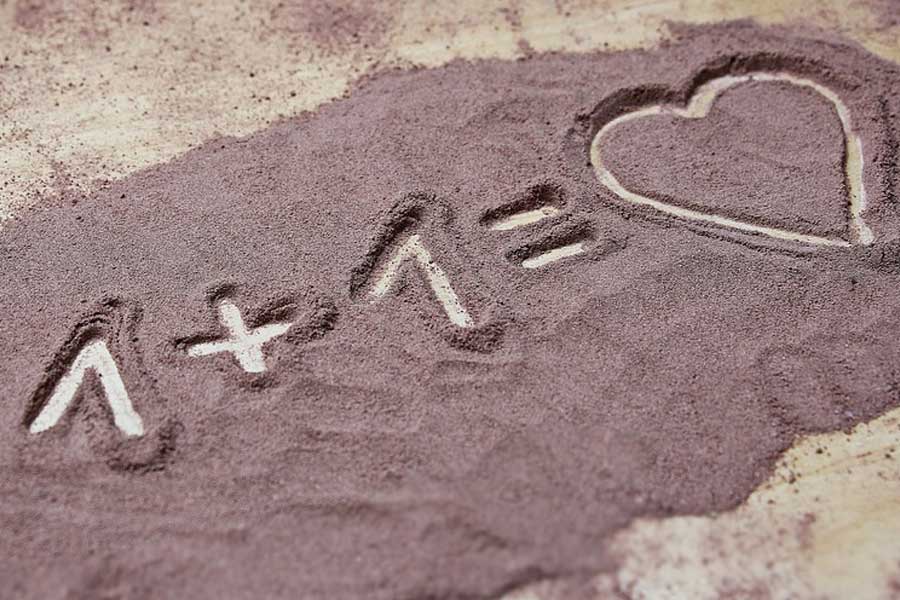 Double Chance Bet Outcomes
There are three outcomes in a Double Chance bet, which are usually displayed as 1X, X2 and 12. Here's what each outcome means:
1X – Home Team Win or Draw
This option means you're selecting both the home team to win and the game to end in a draw. In other words, if you place a 1X bet, you lose only when the home team loses. Such bets are wise if the home team has an impressive home record, either in general or against the specific visiting side.
X2 – Draw or Away Team Win
An X2 outcome covers both a draw or a win for the visiting team. In short, if you place an X2 bet, your bet is a loser if the home team wins. This Double Chance bet is sensible if the away team has an impressive record on the road.
The 12 outcome means your bet will be successful if either the home or away side wins the game. So if you place a 12 bet, you only lose when the fixture ends as a draw. It doesn't matter which team wins the game, but you're cheering for one of them to do so!
Popular Sports for Double Chance Bets
Double Chance bets are only fitting for sports with three possible outcomes. As such, it's most common in soccer games. However, Double Chance betting does exist in other sports too. Below are the most popular sports where Double Chance bets are applicable.
Soccer: All top sportsbooks around the world offer Double Chance bets for soccer because it's one game where draws are very likely. Outside of the US, you'll usually find the beautiful game referred to as "football", so don't confuse it with the NFL!
Rugby: This sport is among the world's top ten most popular games and the Double Chance bet is also popular with rugby bettors. Although draws are far less common than in soccer matches, they do happen from time to time.
Handball: An extremely popular sport in Europe, Handball is another game where a tie is likely. This makes it an ideal game for Double Chance betting.
Ice Hockey: Most US sportsbooks adopt the usual approach of a moneyline which includes overtime. But the best betting sites do offer a 1X2 market which includes the tie option. Such sites will also offer a Double Chance market. This type of hockey betting is more commonly observed in Europe.
Example of a Double Chance Bet
Here's a real-life example of a Double Chance Bet seen on Draftkings during the 2022 FIFA World Cup game between Iran and the USA.
| Bet Type | Outcome | Odds |
| --- | --- | --- |
| 1X | USA Win or Draw | -380 |
| 12 | USA Win or Iran Win | -280 |
| X2 | Iran Win Or Draw | -120 |
These odds show that a USA win or draw is the most likely outcome. Odds of -380 mean that a successful $380 bet on this outcome will pay out $480. That's $100 profit plus the original $380 wager.
However, a successful $120 bet on the underdog outcome of Iran or draw will pay $220. That's $100 in profit as well as the original $120 stake. Finally, a winning $280 wager on 12 (either team to win) will pay out $380 in profit.
Naturally, if your stake is $10, you would earn a tenth of those numbers: $48, $22, and $38, in this case.
Double Chance Parlays
A Double Chance parlay is a bet that combines multiple Double Chance bets into one single wager. Consider this parlay combination, also from DraftKings on a selection of 2022 World Cup games.
| Outcome | Odds |
| --- | --- |
| Netherlands or Draw | -2000 |
| England or Wales | -400 |
| Ecuador or Senegal | -265 |
The parlay odds for this Double Chance combination are -123. So if you were to stake $100 on this parlay and it wins, you would receive a total of $181. That's a profit of $81 on top of your original $100 stake. Don't forget though, because it's a parlay, all three selections would need to win. If just one of the three options lets you down, the entire bet is a busted flush.
When to Go for a Double Chance Bet
The Double Chance bet is ideal for situations when you are confident a team will not lose. For instance, a soccer team playing at home that boasts an excellent defensive record. They might lack firepower among their striking options, so you can't be certain they'll outscore their opponents. But you can feel extremely good about them not conceding often.
In such cases, this hypothetical team seems likely to contest a low scoring game. They could easily pinch a 1-0 win, but there's a good chance of a 1-1 or 0-0 draw. You wouldn't want to take them in the 1X2 market, so a 1X Double Chance Bet seems a better choice.
Double Chance Bets are perfect for risk-averse bettors in general, since the probability of winning is much higher. It's also an option to consider if you have a smaller bankroll, because you're less likely to burn through your funds with this choice of bet type. The variance involved is greatly reduced. You'll win smaller amounts, but you'll do so much more frequently than by playing the 1X2 market.
Double Chance Tips
Although a Double Chance bet seems easy, convenient and low-risk, you can still lose money if you have a weak strategy. With that in mind, here are some of our favorite Double Chance betting tips to help boost your chances of winning.
1. Observe the Form of Each Team
To project the potential outcome, look at the historical performance of both teams against each other. Also, study the results of each team in recent games. The chances are you'll be able to spot a pattern that will enable you to predict the likely Double Chance outcome.
For instance, when a team is scoring a lot of goals. It seems likely they'll be playing with confidence and will continue that streak.
2. Know When to Select 12
Think about a major event such as a cup final, or a qualifying game played over just one leg. In such events, it's likely that teams will be nervous or that the coaches will adopt a more defensive mindset.
With that in mind, a cagey affair could be in store. The draw is therefore a more likely outcome. But in a regular league match between free-scoring, attack-minded sides, a tied game is less probable, making 12 a better choice.
3. Monitor Fixtures of Top Teams in all Competitions
Let's assume Manchester City will face Bayern Munich in the Semi-Finals of the Champions League. But they also have a Premier League game against Nottingham Forest in the same week. The City team are more likely to be focused on the bigger game and may even rest players in the perceived "easier" game.
Naturally then, if that happens, their chances of dropping points against Forest will increase. But with Forest being such a weak team, it remains unlikely they'll pick up a win. So a City or Draw Double Chance bet is worth exploring.
Double Chance Betting: Conclusion
Double Chance is a good betting option for a risk-averse punter or for one with a smaller bankroll. This is one betting strategy to consider if you're comfortable catching lots of small and obvious wins. As opposed to looking to land a big payday by backing outsiders at sizable odds.
Now that you know what Double Chance betting is all about, you should be ready to jump in and give it a try. So why not register at one of our top-rated, expert assessed sportsbooks today?
FAQ
What does Double Chance mean in sports betting?
A Double Chance bet is a low-risk wager that allows you to cover two of the three possible outcomes in a single bet. This betting strategy lowers the variance involved in sports betting. It improves your frequency of wins, but lowers the odds and payouts as a result.
Where can I place Double Chance bets?
Popular sportsbooks that offer Double Chance bets can be seen towards the top of this guide. All of these betting sites have been vetted by our team to ensure security, integrity and generous odds.
Is a Double Chance bet the same as handicap betting?
No. Firstly, there are different forms of handicap betting. But regardless of whether it's the Asian or European handicap, one team is given a hypothetical head start. The Asian handicap removes the possibility of a draw and can result in a push. Double Chance betting simply combines two bets into one.
What Is Double Chance Betting Exactly?
We've covered this in detail elsewhere in our complete guide to Double Chance bets. But it essentially combines two bets on the 1X2 market into a single wager. You can cover 1X (Home win or Draw); X2 (Draw or Away win); or 12 (either Home or Away win).
How can I win more often with Double Chance bets?
First of all, you should read our guide to Double Chance betting to understand what you're dealing with. We have also provided a few tips on how to choose a good Double Chance bet.