Best Live Betting Sites USA 2023 – How to Bet on Live Sports Events?
In this article, we're going to talk about the USA's top live betting sites. What makes them so good? How do you get started with an online in-play sportsbook? Can you place live bets on your mobile phone?
We'll answer all of these questions and more, as well as sharing some top tips to improve your live betting results. So let's get cracking!
Best US Live Betting Sites in 2023
If you've stumbled onto this page, the chances are you're looking for a good betting site at which to place live wagers. So without further ado, let's reveal the top US live betting sites, according to our panel of experienced industry professionals.
Oops something went wrong!
Code: BBCSUSA

1

First Bet

$1000

Offer

Grab a First Bet Offer up to $1000
Excellent sports betting app available
Wide range of sports and betting options in the US

BetMGM review
Code: BBC

2

Risk

$2000

Free Bet

Get two Risk-Free Bets up to $2000
Huge range of sports and betting options
Promo code: BBC

PointsBet review
CODE: BBCFULL

3

Bet

$1250

on Caesars

First Cash Bet is on Caesars up $1250
Wide range of betting opportunities
Promo code: BBCFULL

Caesers review

4

Bonus

$1000

20%

Get a 20% sports betting bonus up $1000
Massive range of sports and markets
DFS and Casino games available

DraftKings review

5

Bonus

$1000

Risk-Free

Licensed US Sportsbook
Get up to $2000 in bonuses and refunds
Fanduel has a great reputation and excellent customer service.

Fanduel review
NJ,PA,IN,IO,VA,AZ

6

Risk Free

Up $500

Bet

Generous risk free bet welcome offer worth up to $500
American and international leagues are well covered
Extremely competitive odds

Unibet review
NJ Only

7

Bonus

$100

Free Bets

Wager $20 and get $100 in Free Bets
Excellent Sportsbook App for iOS and Android
Promo code: BORGSBBC

Borgata review
Later in this article, we'll reveal more about the factors we take into consideration when rating these live betting sites. But rest assured that we only recommend legitimate bookies with proper licenses, the latest security features and reliable payment methods.
Contents
We've covered a lot of detail in our guide to in-play betting sites. Some of the information may not be relevant to you, in which case you may wish to skip ahead. The links below will help you to navigate.
What Is Live Sports Betting?
If you've ever placed a bet on a game that has already started, then you've already experienced live betting. In days of old, if you missed the start of a match, it would be too late to place a bet. But thanks to the rise of live sports betting sites, you can still enjoy a flutter even after the game is underway.
But live betting sites don't just offer the traditional moneyline, spread and totals markets. This area of the gambling industry has come a very long way in a short period of time. You can now enjoy hundreds of different betting opportunities in games across dozens of different sports.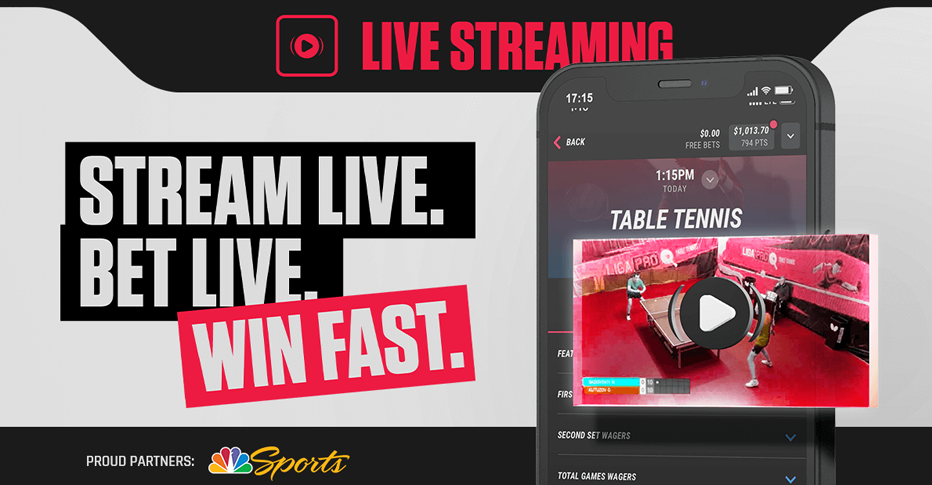 In-Play Markets
Naturally, the most popular sports in America are well serviced by the top live betting sites. Expect to see a wide range of in-game betting lines on NFL, MLB, NBA and NHL events. But tennis, horse racing, soccer, motorsports and golf are also very popular with live bettors.
The best live betting sites are not just limited to sports, either. You'll find all kinds of markets available. Televised awards ceremonies, such as the Oscars, are popular in-running events. Politics is another area in which large sums of money are traded, particularly during a Presidential election.
Why Bet In-Game?
There are lots of reasons why you might want to check out a live betting site. Let's take a look at them!
Additional enjoyment. Let's face it, placing a bet on a game enhances the enjoyment for many people. If it didn't, there would be no sports betting at all! Live betting can spice up an otherwise boring game, but it can further improve one that you were already enjoying.
Innovative betting opportunities. Live betting sites offer markets that could never have existed before the development of in-game betting. Race to X and Next Team to Score are just a couple of examples.
Pricing errors. Bookmakers already have a lot of markets to keep an eye on. But the fast pace of live betting, plus the thousands of additional betting opportunities, makes it harder for them. This gives eagle-eyed live bettors the chance to capitalize on errors with the odds.
Special promotions and bonuses. Some live betting sites incentivize players to bet in-game with unique rewards. And who doesn't love getting something for nothing?
Speedy resulting. Live markets tend to be settled much more quickly than pre-game lines. With less time waiting around to pocket your profits, you can get your next bet on right away.
History of Live Betting Sites
The first live betting sites were actually betting exchanges. The emergence of Betfair around the turn of the millennium really helped to popularize the idea. Not only did the exchanges introduce trading to the general betting public, since we could now back and lay horses. But we could also do so after the race had started and the event was deemed to be "in-running".
Other sports were soon offered, including tennis, soccer and golf. These in-play markets proved to be extremely popular and before long, traditional online bookmakers were adding live betting sections to their websites.
The USA has been a little slow on the uptake, due to sports betting having been banned for so long. But since the repeal of the Professional and Amateur Sports Protection Act (PASPA) in 2018, sports wagering has gone from strength to strength.
In recent years, live betting has overtaken pre-game betting, making up as much as 70% of an online sportsbook's business.
What Makes A Good Live Betting Site?
The best live betting sites have a lot in common with each other. When our expert panel analyzes an online bookmaker, we are looking at dozens of different factors. But the following are the most important of all. No live sportsbook worth its salt can afford to lag behind in these areas.
Live Betting Markets
Naturally, the top live betting sportsbooks offer a lot of in-game betting opportunities. We consider the number of different sports available on which to bet as a priority. But we also drill down into the variety of betting lines and props. A bookmaker can offer all the latest bells and whistles, but if the live betting product itself is poor, it won't retain customers.
Competitive Odds
Closely linked to the variety of live betting opportunities is the value on offer in the bookmaker's odds. Whilst in-game wagering should primarily be about enjoyment, most people are betting to try and win money. As such, we don't want to take sub-par prices and feel ripped off. Competitive odds are crucial to the success of a live betting site.
Live Streams
All of the best live betting sportsbooks make sure that we can follow the action closely. If we're going to put our hard earned cash on the line, we want to see how our bet is progressing. Live streaming of games is an important part of the modern sportsbook. But if it's not possible to broadcast the match, we expect a comprehensive in-game stats module as a minimum.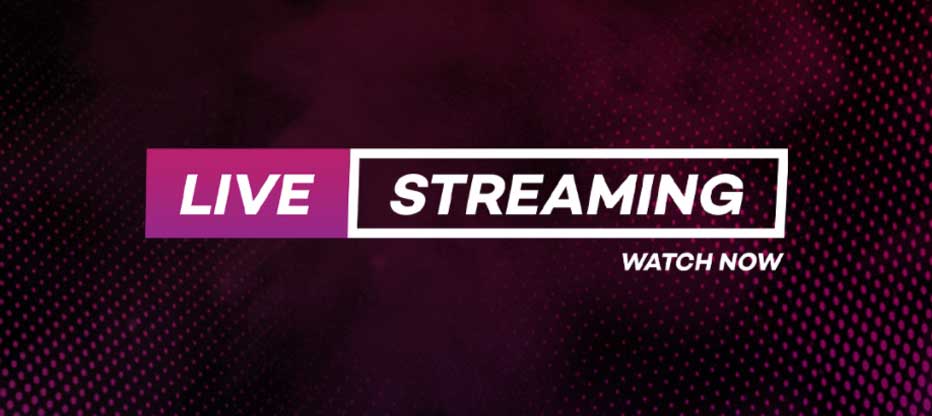 Cashout
In-game betting opened up all kinds of possibilities for bettors, including the concept of early cashout offers. With this particular feature, the bookmaker offers to buy out our bet early. This enables us to lock in a guaranteed profit or hedge on a bet that's going wrong. Punters have come to expect cashout as standard from online betting sites, and so they should.
Payment Methods
Live betting sites have to make sure that we can easily and safely make a deposit, to facilitate our wagering. Reputable banking options also help to assure the betting public that a bookmaker is legitimate and will play by the rules. But perhaps most importantly, we are looking for fair withdrawal limits and prompt payout speeds.
Bonuses and Free Bets
The very best live betting sites know exactly how to look after their loyal customers. It's really easy to tempt new bettors in with a sizable welcome bonus and most sportsbooks do this. But what comes next? We are always on the lookout for regular promotions that reward existing customers on a frequent basis.
Customer Support
It's often an overlooked area of online sports betting, but a professional and helpful customer support team is a must. If a bet has not been settled correctly, or you have issues withdrawing your cash, you need to speak to a human. As such, all of the best sportsbooks with live betting offer 24 hour live support, in addition to other convenient channels.
Live Sports Betting Apps and Mobile Sites
In-game betting and mobile wagering are inextricably linked. That's why all of the top online bookmakers in the USA now offer high quality mobile sportsbooks. Most desktop betting sites today are built mobile-first. This means that when you visit using a mobile or tablet browser, there is no loss of functionality or problems with the user interface.
Live betting apps and mobile sites are extremely convenient. Whether you're at the game or watching on television, you don't even need to get out of your seat in order to place a bet. The increased demand for live mobile betting sites has also driven many improvements in technology.
Streaming via mobile betting sites is more common than ever, saving us money on expensive subscription and pay-per-view packages. But features such as early cashout, request a bet and Same Game Parlays are all welcome improvements. And they all came about thanks to mobile betting sites and apps.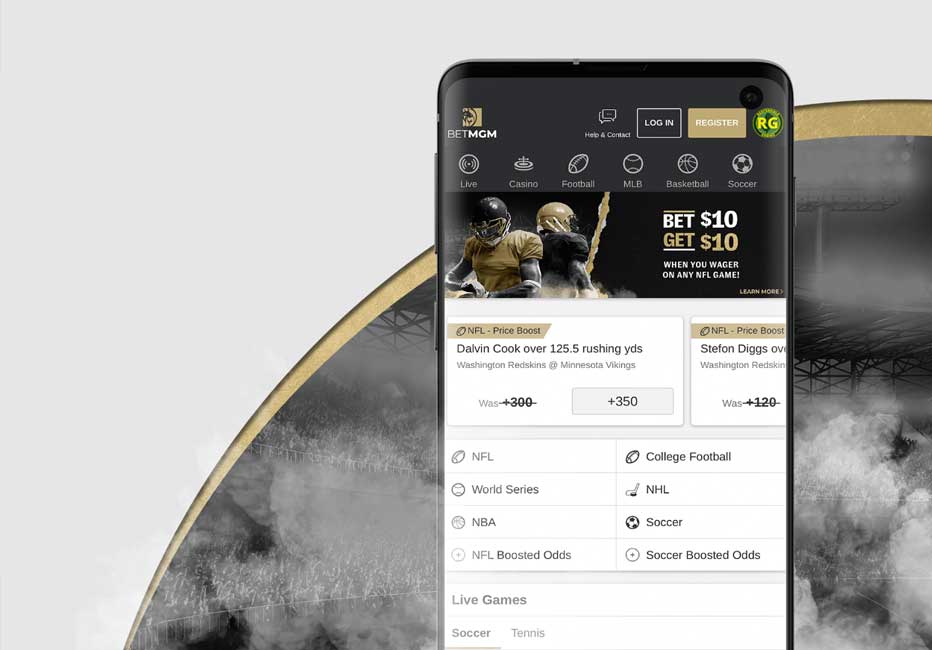 Tips For Using Live Betting Sites
Are you struggling with your live betting results and looking for tips to improve? Then take a look at the following advice, which should help to increase your win rate at live betting sites.
#1: Pay attention
As obvious as this might sound, it's very easy to switch off when watching a game. But if you're planning to risk money, it pays to concentrate. You need to be able to think fast, due to the rapid nature of live betting.
But you also have to observe patterns, note who is playing poorly or who's on fire during a game. Perhaps it's the officials who are having a bad day, leading to an increase in fouls called or favoring one team more than the other. Observe shifts in momentum. Whatever it is, if you're not fully focussed, you're missing opportunities to make money.
#2: Prepare Properly
To be honest, this applies to pre-game wagering as much as it does to live betting. But if you fail to do your own research properly, you're going to struggle in the long run. Does one team have injuries? Are they out of form? Perhaps they are famously slow starters. The more research you put in, the more edges you can find.
On a similar note, it pays to learn the art of handicapping for yourself. It's not something you can pick up overnight, but understanding how to price your own lines will help you to spot errors. Again, the harder you work, the more likely you are to get results.
#3: Stick to what you know
On a similar note, it pays to become an expert in one particular area. If you already understand hockey inside out, but don't know tennis too well, perhaps stick to hockey betting? This way, you're more likely to understand the stats and to be able to call out "expert" opinions which are wrong.
But take it a step further. Specialize in a specific country or league. And the more obscure the better. Learning everything there is to know about one particular field gives you an edge over the bookies who have to spread themselves thinly.
#4: Slow Starts
Whenever there's a heavy favorite in a game, consider backing them if they get off to a sticky start. Remember that they were strongly fancied for a reason. Every team or individual will have spells during a match where the opposition gets a chance. And just because it's happened early on, it doesn't necessarily mean the favorite is now suddenly going to lose.
Whenever a favorite starts slowly, the odds tend to drift a little. That can be a good time to place your bet, as you'll be getting a greater return whenever they go on to win the game.
Bonuses at the Best Live Betting Sites
America's top live betting sites have a lot of positive features going for them. Among these is the range of fantastically rewarding promotions, for both new and existing customers alike. In this next section, we'll point out a few of the best deals to look out for when live betting.
Welcome Bonuses
Pretty much all live betting sites today offer some kind of signup incentive. The most popular sportsbook welcome offer is the deposit match. Here, you'll receive a percentage bonus on top of your own cash after making your first real money deposit.
These bonus credits can almost always be used to place live bets, as well as more traditional pre-match wagers.
Free Bets
These are sometimes given as a welcome bonus instead of deposit match offers. And they are frequently used as a reward for loyal bettors, too. However you get a hold of a free bet, you can usually utilize them on any market, including in-play lines.
If a bet is placed using a free bet token, you'll only get to keep the profits. The free bet itself is never returned. However, if the bet loses, it won't cost you a cent. Can't say fairer than that!
Risk-Free Bets
The risk-free bet is a popular variation on free bet rewards. You will have to place a real money bet in order to qualify, which almost always includes live wagers. However, there is a consolation prize waiting for you should that bet lose.
The bookmaker will return 100% of the losing bet's stake, to allow you another shot. On rare occasions, you might get the refund in the form of cash. But more often than not, it's a free bet token worth the exact same amount as the original bet.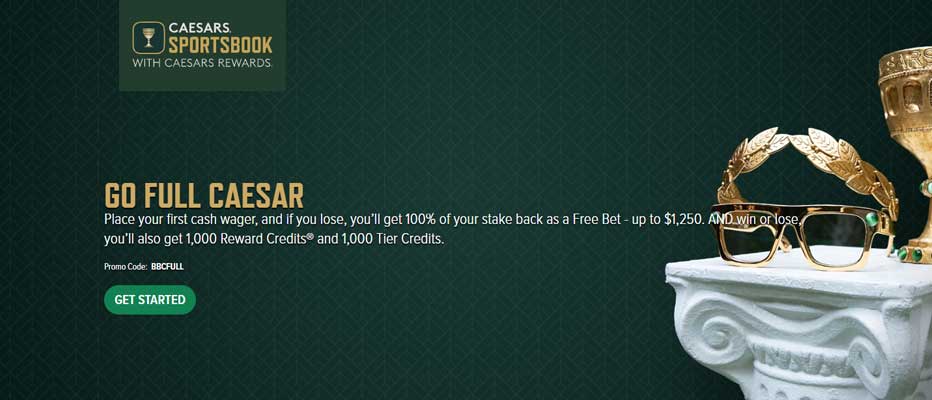 Reload Bonuses
Not all live betting sites offer this type of promotion and it's more commonly found at casino sites. But there are some sportsbooks out there who reward loyal bettors with reload bonuses.
They work just like first time deposit offers, in that you'll receive a percentage on top of your real money payment. The only difference is that the amounts tend to be a little lower. You can expect anything from around 20% up to 75%.
Parlay Insurance
Many online sportsbooks today offer protection against near misses when placing parlays. We all know how irritating it is when one team lets you down when you were facing a huge potential payout!
To compensate, some bookmakers issue parlay insurance. This is usually a free bet token awarded whenever you fall one team short on your bet. And the good news is that such insurance applies to in-game parlays as well.
Popular Sports For Live Betting
Nowadays you can bet in-game on almost anything. Let's take a look at some of the most popular sports offered by live betting sites.
Baseball
America's national sport is perfectly suited to live betting, due to the length of a game and the stop-start nature. Any sport offering plenty of time to think and place wagers is always going to prove a popular live betting medium.
In addition, baseball is a stats heavy sport, giving bettors lots of information to inform their wagers. That makes MLB games perfect events for live betting sites to offer.
Football
Another extremely popular sport in the USA, football naturally attracts a lot of bets. A mixture of readily available television coverage, multiple betting opportunities and lots of stats makes NFL games appealing to most US bettors.
All of the best live betting sites in the country offer in-game football betting. And given the game's popularity, you're sure to find one of the widest varieties of props and lines.
Golf
The odds are very attractive when betting on golf. There can only be one winner in a tournament, but there are dozens of world-class players who could triumph. As such, double-figure prices are up for grabs, making for some great value bets.
What's more, events can last for days and the in-game markets evolve slowly. That makes live golf betting a great entry point for newcomers, as well as offering lots of wagering opportunities for experienced bettors.
Horse Racing
The sport of kings is really what gave birth to the whole idea of live betting. In-running markets on the betting exchanges more than two decades ago kicked everything off. But today, there are all kinds of markets to enjoy, besides which horse will win the race.
Betting in-play on horses is not for the faint of heart, though. If you're new to live betting sites, we'd suggest that you get familiar with how things work first. It's extremely fast-paced and making a mistake can prove costly.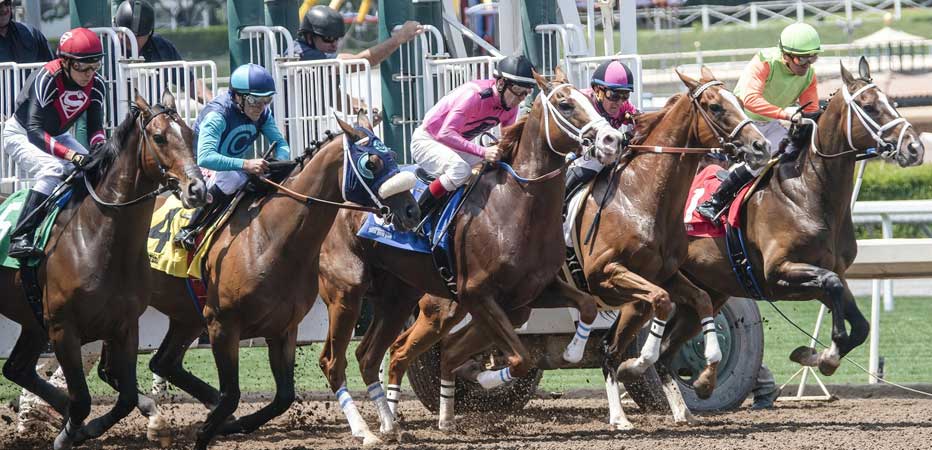 Tennis
Whether it's on grass, clay or the hard courts, tennis is a great introduction to live betting sites. Not only do matches have frequent pauses, giving you time to think, assess the stats and place bets. But they are also quite formulaic and predictable.
Many professional sports traders cut their teeth in the tennis world for this reason. So it's no surprise that live tennis betting is so popular.
Basketball
The depth of coverage is one reason why basketball is so popular on live betting sites. It's not just the NBA, but we now have dozens of WNBA markets to enjoy, not to mention the best leagues from across Europe.
An increasing number of states are legalizing college sports betting too, meaning there are more in-game betting opportunities than ever before.
How To Use Live Betting Sites
Fed up of reading about live betting sportsbook sites and just want to dive in and get started? We've got your back, with this simple step-by-step guide!
1: Pick a live betting site
You can't bet in-play without an online sportsbook. Choose from our selection of trusted bookmakers found towards the top of this page. Each one offers a wide range of live betting lines, not to mention competitive odds and generous bonuses.
2: Complete the registration form
Once you've decided upon a betting site, you'll have to create an account. It's a requirement for all properly licensed bookmakers to collect some basic personal details from their customers. This includes names, dates of birth, addresses and other contact details.
3: Accept the welcome offer
Almost all live betting sportsbook sites these days offer a welcome bonus. But they do so in a variety of different ways. Make sure you read the terms of the promotion, so that you don't accidentally miss out. For instance, some betting sites ask for a special promo code on the registration form.
4: Add funds to your account
Okay, you now have a fully functional sportsbook account. But you can't place live bets without adding some real money to the wallet! So visit the cashier page, select a payment method and initiate your first deposit.
5: Open the live betting tab
Most online sportsbooks have a designated area for live betting. Open it up and scroll through the various games which are currently in-play. Once you find the right match, click on it to browse the full list of lines and odds.
6: Place a live bet
To make your picks, you just need to click on the odds and they'll immediately appear on your betslip. Build your bet, enter the desired stake amount and confirm the transaction. It will take a few seconds to confirm the bet, so be sure to wait for the confirmation message. If the bet is rejected due to an odds change, you can try again.
Conclusion
Betting in-game can be extremely exciting, as well as rewarding. If you'd like to give it a try, hopefully our guide has armed you with all of the required knowledge to get started.
Make sure to choose one of our trusted live betting sites in order to avoid the rogue operators. All of our recommended sportsbooks are fully licensed and you'll find plenty of in-game betting lines, rewarding promotions and the best odds.
FAQs
Are there any legal live betting sites in the United States?
Absolutely! There are dozens of legal sportsbook sites with live betting in the USA today. If it's legal to bet on sports in your state, then it's also permitted to enjoy in-play betting.
What are the top live betting sites in the USA?
A selection of America's best live betting sites can found towards the top of this page. Our expert team of industry insiders assesses each sportsbook to ensure its quality. We check the odds, number of lines, promotions and of course, we investigate licenses and security features.
Why do live betting sites delay bet placement?
In-game odds move extremely quickly in response to on-field events. As such, live betting sites can struggle to stay on top of price changes. By building in a slight delay when placing bets, they protect themselves against egregious errors. It's standard practice among live sportsbooks, and nothing to worry about.
Why do people bet in-play?
Live betting is fast-paced, which many people find increases the thrill. What's more, knowledgeable punters can utilize their judgment to profit from events that unfold during the game. In-play betting also helps to liven up a game in which you'd normally have no interest.
What sports are best for live betting?
Slower sports are the best for live betting newcomers, as they offer more time to think. Tennis, baseball and cricket are a few good examples. Unless you are highly experienced, avoid horse and greyhound racing, as the events are over so quickly. Football, basketball, soccer and ice hockey are good for intermediate live bettors.
Are there any live betting sites for mobile?
Definitely. Many of the USA's top betting sites also operate mobile sportsbooks and apps. Check out our recommended bookmakers named on this page, all of which can be accessed via mobile and tablet devices.
Can you win real money from live betting sites?
Of course! Sports betting is all about real money and the best bookmakers offer a range of convenient deposit and withdrawal methods. If you use a properly licensed sportsbook, like the live betting sites on this page, you'll be paid whenever you win.
Live Betting Content
No posts found
Sorry, but nothing matched your search criteria.