PointsBet Casino Review & Promo Codes 2023
In this Review of the PointsBet Casino, we're going to deep dive into whether the Australian based operator has adapted its casino and sportsbook services to the US market.
PointsBet entered the US sports betting market with a revolutionary take on how to approach sports betting. Their points to bets system was something the market had never seen before, with an emphasis on a variable win/loss system to generate new betting options.
Since their arrival in the US, PointsBet has quickly climbed the ranks and finds itself among the heavy hitters of the online sports betting market, alongside those like DraftKings Sportsbook and BetMGM Sportsbook.
In this PointsBet casino review, we'll go over welcome bonuses, promo codes, payment options etc. All the necessary information to get you going.
Oops something went wrong!
In what states is PointsBet Casino available?
First off, it might be interesting for you to understand in what states PointsBet Casino is active. Currently you will be able to play at Pointset Casino in four US states, in addition to PointsBet Casino Ontario (Canada). Residents and visitors of Pennsylvania, New Jersey, West Virginia, and Michigan will all be able to enjoy PointsBet Casino.
PointsBet Casino Pennsylvania is in cooperation with Hollywood Casino (at Penn National Race Course).
PointsBet Casino New Jersey is brought to you by Bally's Resort & Casino Atlantic City.
PointsBet Casino West Virginia is also in cooperation with Hollywood Casino (at Charles Town Races).
PointsBet Casino Michigan is brought to you by Northern Waters Casino Resort operated by the Lac Vieux Desert Band of Lake Superior Chippewa.
In all these states PointsBet also offers sports betting service. In addition to these four states the brand also offers the licensed PointsBet sportsbook in.
Colorado
Illinois
Indiana
Iowa
New York
Virginia
When you are looking for an online casino platform but PointsBet isn't available in your location you might want to try any of our other recommended US online casinos. If online casino wagers isn't allowed in your state at all you might be interesting in one of our recommended sweepstake casinos.
PointsBet Casino Promo Code 2023 – Up to $300 in Risk-Free Bets
For our lucky readers of our PointsBet casino review, we're able to inform you of PointsBet casino's welcome bonus deals for all new players. PointsBet casino is currently running a $300 risk free bets for first day users. Betting sites enthusiasts should be able to find a lot of value in this offer.
For the first 24 hours, new casino users will be able to take advantage of risk free bets up to a value of $300. You can access all of PointsBet casino games with this offer, which makes it a real bang for your buck offer!
The good news doesn't stop here either, this offer doesn't even require a play through requirement. We highly suggest taking full advantage of these risk free bets as they are available only for your first 24 hours.
Please mind each state can have his own promotions. So, it might be possible you will see a lower bonus amount or no promotions at all. You might also have a chance of landing a better welcome offer. PointsBet Michigan for example runs a very generous 200% refund offer. Using this offer you will get back 200% of your total casino losses up to $800. This welcome offer is only valid in Michigan and during the first 72 hours after setting up your account. Find out more about the available offers on your local PointsBet Casino website.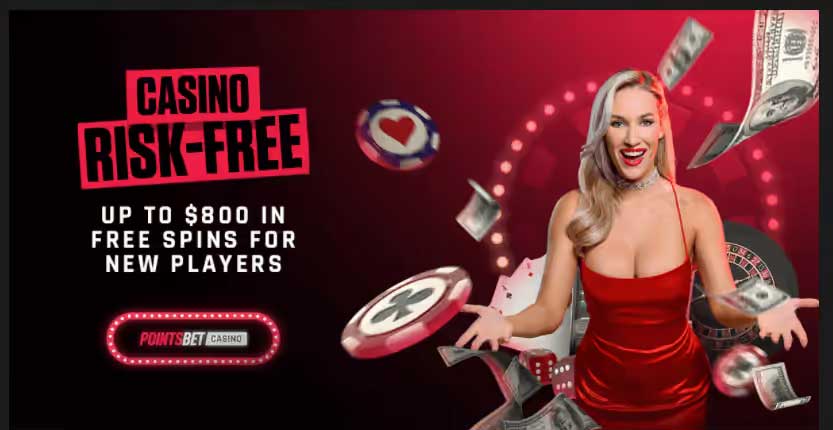 How to Claim your PointsBet Casino welcome offer
We have a few quick steps to help you get started if you decide PointsBet Casino is the right place for you.
Visit the PointsBet website. You can do this by hitting this link.
Click the Sign Up button in the corner.
Register by adding all of the requested personal information in a two-step process.
You will be asked for a PointsBet Casino promotional code if it is available.
Complete the registration process.

As soon as your account is verified and ready, you can begin your online gaming experience.
---
Terms and Conditions
Unfortunately, PointsBet Casino does not have a unique bonus code that users can register with. We do, however, have a sportsbook bonus code that you can wish if you choose, which is "BBC".
With this Pointsbet promo code you get: Two Risk-Free Bets up to $2,000 (1 Fixed Odds Wager Risk-Free worth up to $500 and 1 PointsBetting Wager Risk-Free worth up to $1,500)
Any new users can take full advantage of this promotion to help them land some risk free bets and allow them to get a feel for the service they're considering pumping money into.
We will note again however, you can only use this code for sports bets, you cannot use this code for casino games.
Take yourself over to the PointsBet casino site and chance your arm at some big winnings.
---
PointsBet Casino Registration Requirements
You must be at least 21 years old in order to play real money casino games at PointsBet Casino.
From your mobile device or computer, you can complete the entire registration process quickly and easily. The PointsBet Casino website can be accessed from anywhere, but in order to participate in real money gambling you must physically be present in the state in which the casino is licensed.
The casino will use geographic location software to ensure your location when you are playing.
You will need to provide a fair amount of personal and financial information during the registration process, including your partial social security number, phone number, address, etc.
It is important to know that all of your data is heavily protected by the operator, and its license guarantees it will not be disclosed to any third party for any reason. It is 100% safe, secure, and trustworthy to play at PointsBet since it is a fully legal and regulated US gambling site.
Other Casino Bonuses at PointsBet
Currently casino players aren't receiving the same level of care and diligance as the sports betting users of PointsBets service do.
However, If you are both a casino and sports betting enthusiast, you can certainly reap the rewards as you can and will wind up with some points from using the casino service.
The current rewards program does tilt in favor of the sports betting side of things. Currently, you can earn points to use on sports bets from casino games.
The rate at which you get these points are explained below.
Get 1 Point per every $5 wagered on a fixed odd bet.
Claim 1 Point per every $1 wagered on parlay bets.
Or get 1 Point per every $1 won or lost on points based bets.
You can also exchange your points to get items such as free bets, bet matches etc.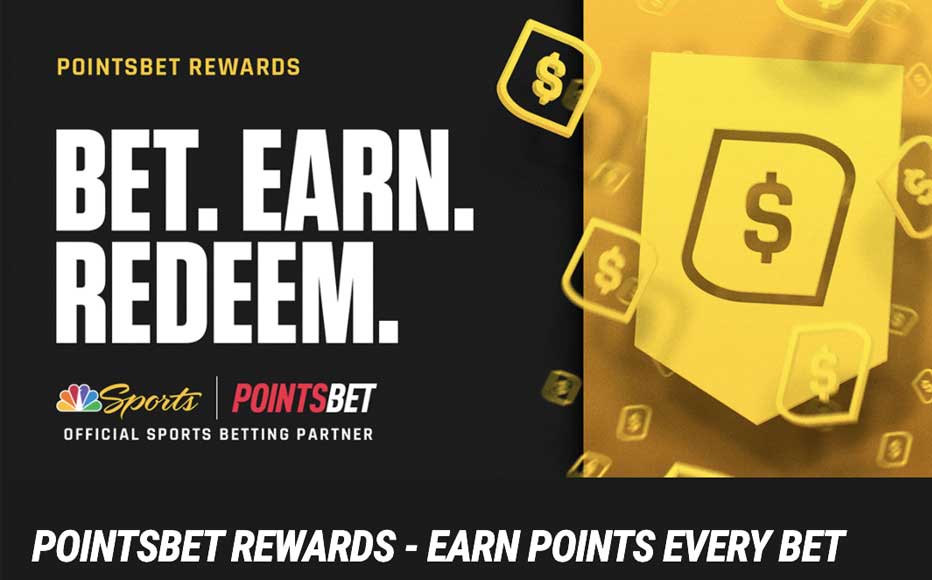 On top of this there's some regularly rotating promotions and offers for the PointsBet casino, which include;
Table Game Tuesday: By opting in, and wagering a certain amount on featured table games, such as roulette and blackjack, you can get free spins to use on any casino game. Get $10 in free spins by wagering at least $50; gain $25 from wagering $100; and receive $50 from wagering $200. The free spins will appear in your account within 24 hours.
Game Of The Week: Receive free spins when you play a selected slot game of the week, such as Royal Spins or Action Jack. If you wager $75 for $10 in free spins, then you must wager $125 for $20, and $175 for $30.
Video Poker Payout: Make a minimum combined wager of $100 on any video poker game and receive 25 free spins to play eligible casino games.
Deposit Boosts:  There are certain days of the week that PointsBet will boost your deposits. Bonus cash will be awarded to you in the form of bonus cash, which can be unlocked by playing casino games on the website or mobile app!
PointsBet loyalty program
Currently, the PointsBet casino does not have a loyalty program established, but any points you rack up via the casino can be used with the sportsbook site, which in itself could be viewed as a basic loyalty program.
Typically, anytime you spend money with the casino, if you have a sports betting account created with PointsBet, your money spent at the casino will allow you to cash in on some bonuses on the sports betting side of things.
The number of points accrued naturally depends on what kind of slots or games you are playing at the casino.
Slots tend to pay back out quicker, but don't rack up as many points. Table games will typically allow players to grind up some points to use quicker.
PointsBet Casino Design
While the offering of casino games on PointsBet's site at the moment isn't the largest, they have however at least invested into providing a sleek well designed design of their site and casino.
They've gone with a very aesthetically appealing red black and white color scheme, to match their logo. You'll find a few tabs on the casino page such as a featured casino games section, slots, table games etc.
This allows for easier browsing of whatever you'd like to start playing. The games are all presented with a nice tile system with clean display images. All this adds to a pretty enjoyable viewing and playing experience, which we find to be paramount.
Unfortunately, there isn't a huge amount to say in this section. As we did mention before the casino offering from PointsBet currently isn't the biggest.
With how quickly they've gained popularity within the online betting and casino market, we think they'll regularly start upgrading this part of their service.
While limited, the offering of casino games does have all the necessities currently, we'd just like to see a broader offering in the future.
Slots & Jackpots
A wide range of games is available at PointsBet Casino, the newest online casino to hit the market in the US. As soon as they start adding players, we expect their collection to grow significantly.
Categories include a selection of slot machines, video poker games, and table games. Most casino games are slot machines, which are also the most popular.
Casino Table Games
Table Games are currently limited to 3 choices (Roulette, Blackjack, and Baccarat), but this is more than enough to learn. As they expand their selection, we will update our PointsBet Casino review with more information about the games.
PointsBet Casino Mobile App
The PointsBet casino app is well designed, it offers an intuitive user friendly landing page that allows its customers to navigate to the sections they want to visit with ease. The app functions exceptionally well, with no hangups or delays.
You can filter between the sports betting and casino games section via the betting markets tab.
The interface is sleek, stylish and modern with all the current gen systems that we've come to expect from a casino and sports betting app service.
The app like every reputable betting site does use geolocation servicing to ensure everyone is within a legal state boundary to access the service.
The home page of the app offers a list of betting markets that the potential user can dive into. Below this is a navigation bar that will let you jump between the sports betting side of things and over to the casino games section.
You can also find any ongoing promotions that PointsBet is currently running via the homepage also, these are regularly updated so keep an eye out.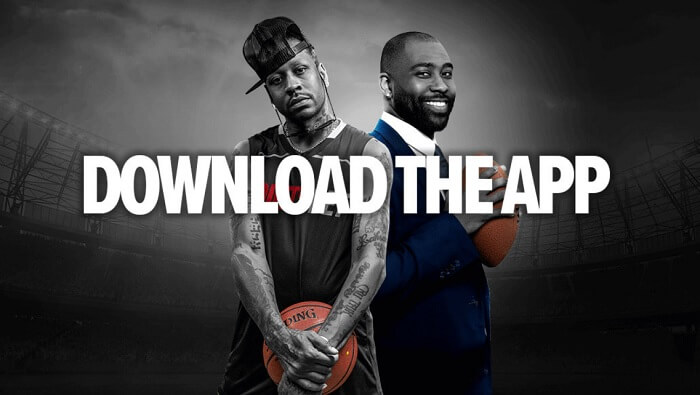 Customer Support At PointsBet
PointsBet Casino offers a well organised and excellent customer service center. To access the live chat, simply scroll down to the bottom of the app and click the help section.
From there you can find the contact details for email, phone and live chat service.
Usually, the wait times for live chat is quite short, unless there's an issue that's affecting many users, which is uncommon.
The replies are quick and typically the fixes are easy. The operators are typically friendly, and can sometimes offer personal advice on how to remedy an issue.
Unfortunately, there is a downturn. If you for any reason wish to escalate an issue up the chain of command to a manager, the response time crawls to an almost gruelling speed.
This can be really frustrating if you have a time sensitive issue or a complaint that needs addressing.
Emails (service@pointsbet.com) are typically responded to within 24 hours and often less. You can also call 1-833-338-PBET
Depositing and Withdrawing Your Funds
This section will offer you a quick overview of how the PointsBet sportsbook handles money deposits and withdrawals. As you'd expect, its pretty similar to every other casino's meth.
Funding Options
Bank Transfer
Credit and Debit card
Paypal
eChecks
Cash via PayNearMe
Withdrawal Points
Bank Transfer
Credit and Debit card
Paypal
Cash via PayNearMe
Mailed Check
Please take note that with PointsBet, you can only withdraw your winnings to the source you initially funded your account with.
If you added money to your account via your card issuer or bank account, your only option is to withdraw winnings to the same source.
There is no fees from PointsBet to withdraw, however the service you withdraw to may charge a transaction fee. Different funding and withdrawal services are faster or slower than one another, so its best to choose the best one for you.
PointsBet Casino USA – Pros and Cons
Pros
Great mobile casino app available.
Generous welcome offers available for casino players.
Many ongoing promos for existing users.
Great selection of slots available.
Live dealer games available brought to you by Evolution.
Live streaming available.
Quality customer support.
Large payouts for correct bets.
Unique PointsBetting Feature.
Cons
PointsBet Casino is only available in four states.
Online casino is on a fairly basic level.
More live streaming options would be nice.
PointsBet is not available in every state.
Conclusion – PointsBet Casino Review
PointsBet is already planning bigger and better things with their online casino service. Despite being a new name in the online gambling scene, PointsBet have continually taken the challenges in their stride.
They regularly push out new content, new services, new games and much more on their platforms. We hope to soon see a denser offering in their casino games section, and with their current track record, we can call that a safe bet.
We hope our PointsBet casino review has helped you get a better grasp of this provider and what value you may be able to get should you choose to pursue some online gambling adventures with them.
PointsBet Casino FAQ
"In which states is PointsBet Casino available?"
At this time, PointsBet Casino is available in:
Michigan
New Jersey
West Virginia
Pennsylvania
Important
Current PointsBet offers its sports betting product in Colorado, Illinois, Indiana, Iowa, New York, and Virginia, but as more states legalize online casino gambling, it's possible they'll also offer their casino product in the future.
"Do I have to be within the state I bet in to cash out my winnings?"
No, thankfully if you placed any bets that won some money and have now left a legalised state for the casino, you can still request your money to be paid out to you, regardless of your location.
"Is it legal for me to join PointsBet Casino from any state?"
You can of course create a PointsBet account via the PointsBet app or PointsBet site. It is however, not possible to use and access the service unless you're in a legalised state.
"What should I do if I'm having problems depositing or withdrawing funds from PointsBet Casino?"
If you run into an issue with a deposit, typically the issue can reside with your funding source. Check that your funding source has not blocked deposits to the PointsBet site or app, and ensure there is also enough money in your chosen funding source.
In regards to the payouts and if you have issues with those, its best that you contact PointsBet via their help section on the PointsBet app. From there a service operator can help you to try resolve the issue.
"Is PointsBet Casino Legit?"
Yes of course. PointsBet is a legally recognised and endorsed company. They're gone through all the proper procedures to be considered a safe, legitamate betting and gambling site service provider. You can rest assured your money and private information is safe with them.