Ohio Sports Betting – Best Legal OH Sportsbooks 2023
Since New Year's Day 2023, Ohio sports betting businesses have been legally allowed to accept wagers. 16 different sportsbooks were positioned to open their doors from day one. But there's potential for a total of 65 different license holders in the Buckeye State. We'll talk more about the way licensing works later in this guide to sports betting in Ohio.
Among the other topics covered, we'll reveal the most common betting opportunities, promotions and payment types. Get ready too to discover how experts think the market might fare in future. And finally we'll provide step-by-step instructions to help you sign up at an Ohio sports betting site.
So if you're ready to begin, let's jump in and learn all about sports betting in Ohio!
Top Ohio Sports Betting Sites
Before we get too deep into this guide, let's first reveal our top picks for the best Ohio sports betting websites. Our panel of industry veterans has cast an expert eye over each of these sportsbooks.
Oops something went wrong!
We check to ensure they're operating legally, with the correct licenses, as well as using secure payment methods. Dozens of other factors are considered too, including customer support options, promotions, the odds and the variety of betting opportunities. Here's the final verdict: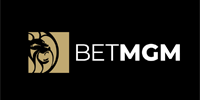 Up $1000 in bonus bets
Excellent sports betting app available
Wide range of sports and betting options
Live streams of all major sports events
Contents
Our detailed guide to the Ohio sports betting situation will cover a variety of subjects. If there's something specific that you're searching for, you may want to skip ahead using the links below.
Is Online Sports Betting Legal in Ohio?
Will Sports Betting Be Popular in OH?
Ohio Sports Betting Opportunities
Sport in Ohio
Ohio Sports Betting Bonuses and Promos
How to Register for Online Sports Betting in OH
Payment Methods
Responsible Gambling in Ohio
FAQ
Is Online Sports Betting Legal in Ohio?
Sports betting in Ohio has been legal since January 1, 2023. There was an unusually long period of time between the passing of legislation and the first bets being placed. But finally, anyone over the age of 21 can now legally bet on all kinds of sporting contests, including college games.
History of Ohio Sports Betting
The first attempts to legalize sportsbook operations in the state were launched in 2019. House Bill 194 received support from the likes of Senator Bill Coley. But after a long series of delays and a total of nine hearings, things eventually died late in 2020.
New hope was sparked in May 2021 though, when Senator Kirk Schuring came along with a brand new Ohio sports betting bill. Although it was passed after a month of discussion, Schuring was unhappy with the slow progress.
Understanding that it would likely die, he opted to add the key features to a different bill which would likely progress. This was signed off on December 8, 2021, finally resulting in a legal outline for sports betting in Ohio.
However, the details were yet to be fine tuned and there was still much work to be done. The first half of 2022 was spent discussing the exact rules, terminology and license structures. Eventually, on June 1, the decision was announced that January 1, 2023 would be the launch date.
Ohio Sports Betting Licenses
There are three types of license available for sports betting in Ohio:
A Type – 25 available. This license is for sporting organizations and physical casinos. There are more licenses available than qualifying businesses, illustrating the forward-thinking nature of regulators in Ohio. Each license holder can partner with two online partners.
B Type – 40 available. These are available to individual sportsbooks which are not part of an existing land-based casino.
C Type – no limit. Any facility possessing a liquor license, including restaurants, bars and kiosks, can apply for this scaled-down Ohio sports betting permit. Holders are restricted to offering a limited selection of lines, with caps on player withdrawals fixed at $700 per week.
Will Sports Betting Be Popular in OH?
It's expected that the new Ohio sports betting industry will quickly grow to be the country's biggest. Expert forecasts suggest that the market could be worth anywhere from $9 billion to $12 billion annually, as early as 2024. The first year of operations is expected to reach something in the region of $8 billion.
What is the logic behind such confident predictions? If the Ohio sports betting market is to reach such dizzying heights, it will likely be due to the following factors:
Size of population. The Buckeye State has the seventh-largest population in the country with almost 12 million people. That's a seriously large pool of potential bettors. Only three states with legalized sports betting can boast of bigger numbers.
Favorable tax rates. Taxation of just 10% for Ohio sports betting businesses is much lower than in other states. This should encourage plenty of operators to join, increasing competition. In turn, that will drive up standards, making for a better player experience and leading to greater customer numbers and therefore revenues.
Popularity of sports. Ohio is home to several major sporting franchises which are already well-supported. If these fans convert to betting, business should boom. Expect collaborations between local teams and new Ohio sports betting companies.
Lack of restrictions. Regulators placed few restrictions on potential betting opportunities. Some states ban collegiate betting and certain types of prop bet. But Ohio sports betting brands are free to do as they like, which is good news for bettors.
Ohio Sports Betting Opportunities
Now that sports betting in Ohio is legal, you might be wondering exactly what your options are. Naturally, every site offers slightly different odds on a variety of lines, props and markets. But all sportsbooks in the Buckeye State offer a selection of the following betting opportunities.
Moneyline
One of the most popular markets found at Ohio sports betting sites is the moneyline. A simple bet, all you need to do is predict which of the two teams or individuals involved will emerge victorious.
For example, let's assume the Cincinnati Reds are facing the Cleveland Guardians. With the moneyline market, there's no need to consider spreads or other factors. Your task is simply to decide whether Cincinnati or Cleveland will win the game and the odds reflect each team's chances.
Spread
A very popular way to bet on sports in the United States is the handicap spread. Here, the team rated by the bookmaker as inferior will receive a nominal head start. This brings the odds closer together to make for a more competitive matchup.
When placing your bet, you're not only considering which team will win. Your selection also has to cover the spread. In other words, they need to win heavily enough to overcome the virtual handicap, for the bet to land.
Totals
These bets are popular in sports like football and basketball, where teams can score lots of points. The bookmaker will set an arbitrary line and all you need to do is predict whether or not the real total will be higher or lower. For that reason, these lines are sometimes called "Over/Under".
An example might be the total points scored by the Cleveland Cavaliers in an NBA game. If the line is 106.5, any score of 106 or less is a win for Under bets. Conversely, a total of 107 or above is a victory for Over bettors.
In-Play
The future success of the Ohio sports betting industry will largely depend upon in-play, or "live" betting. This innovation has been one of the most important and influential in the industry over the past decade or so. In fact, well over half of the average sportsbook site's business now comes from this source.
You can bet in-play on all the country's most popular sports, on a wide variety of classic lines. But live betting has also produced some unique bet types. Examples include the next player to score, or betting on which team will hit a fixed points tally first.
Parlay
Recreational Ohio sports betting fans will be pleased to hear that the law made provisions for parlay betting. This is always a popular way to bet with casual punters, since you have the chance to turn a small stake into a big payout.
By parlaying multiple selections together, you will earn a much greater reward when your picks win. Of course, the flip side is that the risk of losing increases, since it's much harder to achieve. But that's why it's a popular strategy to stake tiny amounts and try to make big bucks.
Teasers
A Teaser is a variation on the parlay bet that's popular all across the United States. Since parlays are difficult to land, many bookmakers permit you to tweak certain variables in your favor. For instance, with a basketball teaser, you can alter the handicap spread by four points.
Make no mistake, though. It's still tough to successfully win a teaser bet. And that's why they pay out such sizable returns when you get lucky.
Futures
The new legislation permits Ohio sports betting sites to offer futures markets. As the name suggests, such bets allow you to predict what might happen far into the future. For example, you might want to bet on a Rookie of the Year prospect at the beginning of the season.
Futures betting is risky, since a lot can go wrong between placing the bet and the result date. But that's why it's popular. Not only do bettors enjoy the extra challenge, but the odds are usually much greater to reflect the difficulty.
Sport in Ohio
If the new Ohio sports betting industry is to prove successful, it will likely depend upon sports fans in the Buckeye State. With several professional franchises in the region, not to mention dozens of well-supported minor league teams, there's a great platform.
It seems likely that the most popular sports for betting with Ohioans will be the following:
Baseball
Football
Basketball
Ice Hockey
Soccer
Tennis
Motorsports
Rugby
With the Cincinnati Bengals and the Cleveland Browns, there are two big NFL teams in the state. But a pair of MLB franchises also reside in Ohio, including five-time World Series winners the Cincinnati Reds. Then you have the Cleveland Cavaliers, who were led to the NBA Championship by Lebron James as recently as 2016.
Away from the country's most popular sports, Ohio also plays host to several major events. There's the Cincinnati Masters in tennis, for instance. The PGA Tour features the Memorial Tournament at Muirfield. Not to mention several motor racing events, including the Indy 200 at Mid-Ohio.
Ohio Sports Betting Bonuses and Promos
Sports betting is a competitive industry around the world and the situation is unlikely to be any different in Ohio. That's great news for punters though, since it guarantees a steady stream of promotions for existing players. Not to mention generous welcome bonuses for opening a new account.
Here's a selection of the most common offers to look out for. They're sure to appear at the best Ohio sports betting sites, so stay alert and take advantage!
First Time Deposit Bonus
Every new Ohio sports betting site will try to attract new business with some sort of signup incentive. A common way that sportsbooks pull in fresh customers is with a first time deposit bonus.
It's often a simple deposit match offer. For example, you may receive a bonus worth 100% of your initial deposit. That would mean collecting $50 worth of betting credits if your initial real money deposit was for $50.
Reload Bonus
Many top betting sites offer regular reload bonuses, which work similar to first time deposit deals. Your second, third or even fourth deposits could also qualify for a smaller percentage bonus, which might be in the region of 25% to 50%, for example.
Alternatively, some sportsbooks offer "Happy Hour" style promotions. In such cases, your deposits on a specific day or a certain time will qualify for a percentage increase.
Parlay Insurance
We've seen some US bookmakers offering parlay insurance, which earns you a consolation prize in the event of a near-miss. We all know how tough it can be to hit a parlay. And when just one team lets you down, it's a frustrating experience.
That's why some sportsbooks will refund your stake in such cases, to help ease the pain. It remains to be seen whether any Ohio sports betting brands will offer such a promotion, but it seems likely.
Odds Boost
It's increasingly common to see bookies enhance the odds of certain markets, sometimes for a limited time only. This is a nice way to reward regular customers, making sure they get a little extra when they win.
Occasionally, it's the odds themselves which are boosted, but other times they'll increase your total returns by a fixed percentage. In that case, the promotion will be called a "Profit Boost" rather than an "Odds Boost". But the idea is largely the same.
Loyalty Program
Expect to see the very best Ohio sports betting sites offering some kind of rewards system for loyal customers. You're likely familiar with the idea already, either through casino loyalty programs, or other concepts such as Air Miles. The more you bet with that specific bookmaker, the greater the number of loyalty points you'll earn.
You can usually swap these for tangible rewards, such as electronic gadgets, clothing or tickets to sporting events. Often, there will be an element of leveling up, where earning points earns you a better standard of customer support, more favorable limits and unique bonuses.
How to Register for Online Sports Betting in OH
If you've made it this far through our guide to sports betting in Ohio, you're probably ready to give it a try. But if you're still a little hesitant about how to get going, allow us to hold your hand on the journey! The below steps explain everything you need to know.
First up, you'll need to pick a sportsbook. We know there's a lot to choose from. But if you consult the list of recommended Ohio sports betting sites on this page, that should help.
Click our link to visit your chosen bookmaker's homepage. Doing so ensures that you end up in the right place, rather than some fake phishing site.
Double check the terms and conditions of the sportsbook's welcome offer. Some sites require you to enter a promo code on the registration form. Don't miss out!
Complete the signup form carefully with your personal details. Any errors or false information at this stage could delay future withdrawals or lead to account closure.
Visit the cashier page to make your first deposit. Choose your preferred payment type, enter any applicable bonus code and credit your new account with real money.
That's all there is to getting started with an Ohio sports betting site. You're now ready to browse through the hundreds of possible wagering opportunities. Good luck!
Payment Methods
Each individual sportsbook in Ohio takes its own approach. As a result, you'll see different features, including odds, promotions and customer service channels. Along similar lines, the various bookmakers found in the Buckeye State all offer a variety of payment methods.
Whichever options are available at your chosen betting website, they're selected for their transaction speeds, ease of use and of course, security. Below is a list of the most common deposit and withdrawal methods found at the leading Ohio sports betting sites.
Visa
Mastercard
American Express
Discover
Bank Transfer
EcoPayz
Skrill
Neteller
Paysafecard
PayPal
Responsible Gambling in Ohio
For most people in Ohio, sports betting is nothing more than a fun pastime. However, for the minority, things can get out of hand. If you're struggling to keep your gambling under control, please reach out to one of the following groups for support.
Ohio Problem Gambling Helpline. Seek specialist advice 24/7 through this hotline on 1-800-589-9966. Visit the website of the state's gambling regulator at casinocontrol.ohio.gov for similar resources.
Problem Gambling Network of Ohio. Head to pgnohio.org for this valuable resource which raises awareness of gambling problems in the state. They can also assist with treatment options. Alternatively, dial 1-614-750-9899 for information.
National Problem Gambling Helpline. As well as these local resources, you can call the NPGH any time of day on 1-800-522-4700. Additionally, you may browse ncpgambling.org to learn more.
Useful Tools
If you do sometimes struggle to keep your gambling under control, there is some good news. The best Ohio sports betting sites, as recommended on this page, offer a variety of responsible gambling tools to assist you.
Upon opening a new account, you'll find some or all of the below options to help you remain in control:
Reality Check. When playing, the site will periodically display a pop-up informing you of how long you've been logged in.
Time Out. With this tool, you can trigger a temporary account suspension to enforce a cooling off period.
Deposit Limit. Configure the maximum amount of money you're comfortable losing in any given period of time. The site will not let you exceed this limit and you cannot immediately change it.
Self Exclusion. The most extreme measure of all, this will permanently ban you from the sportsbook. You cannot reopen the account or create a new one. Plus any contact details you supplied will no longer receive marketing communications.
FAQ
Is sports betting legal in Ohio?
Yes. Ohio sports betting businesses took their first legal bets on January 1, 2023. Retail and online sportsbooks are permitted, both of which are regulated by the Ohio Casino Control Commission.
What is the legal age to place a bet in Ohio?
In line with most of the USA, you must be at least 21 years old to bet in the Buckeye State.
Can I bet on college sports in Ohio?
Yes. In January 2023, changes to the Ohio sports betting laws made it legal for sportsbooks to accept wagers on collegiate events. As long as you're 21, you can bet on college sports in OH.
Is sports betting in Ohio taxed?
Unfortunately, you do need to pay taxes on your Ohio sports betting profits. Payouts of $600 or greater will automatically have 4% removed by the sportsbook, plus the 24% to 28% federal tax liability. There are local city taxes too, ranging from 2% to 2.25%.
Are offshore sportsbooks legal in Ohio?
Offshore sportsbooks fall into a gray area. Since the Ohio Casino Control Commission doesn't regulate them, they are not technically allowed. But many residents of the Buckeye State use them without issues. Located outside of the country, it's impossible for the authorities to police their use.
What are the best Ohio sports betting sites?
Our expert team of gambling industry insiders has compiled a list of the best Ohio sports betting sites at the top of this page. Each one has been checked to ensure they're legal, fair and safe. They offer competitive odds, trusted deposit methods and generous promotions.
No posts found
Sorry, but nothing matched your search criteria.