Posted
November 21, 2022
in Gambling News
226
Post Created at
2022-11-21
| Last Modifed date
2022-11-21
Americans will wager around 1.8 Billion Dollars on this World Cup
The Fifa World Cup is held in Qatar this year. It will start on November 20. According to a survey from the American Gaming Association 20.5 million American adults will bet on this year's Fifa World Cup. That is almost 8 percent of the American adults. Estimated these adults will gamble, combined, a total of $1.8 Billion.
The Survey with gambling adults
The company Morning Consult had 2.213 American adults participate in their survey between November 3 and 5.
As well as estimating the amount that will be bet, the survey also found that 29 percent of the adults that are planning to watch the world cup are planning to place a bet. From these adults, 29 percent is going to place a casual bet with their friends for fun. For example an own made pool with their friends. But 48 percent is placing a bet online.
Meanwhile, 23 percent plan to bet at a physical sportsbook and 20 percent will bet with a bookie. On top of that, 17 percent said that they will place a bet as part of a paid pool or fantasy contest.
Oops something went wrong!
78 Percent of the adults that were planning to place a bet said that they found it important to be able to gamble legally, according to the survey.
The Biggest bet-on World Cup of all time
Casey Clark, Senior Vice-President of the AGA, says that this will be the biggest bet-upon soccer event of all times in the USA. This is because of the recent legalisation of sportsbetting. So the first World Cup with a widespread availability of legal sportsbetting, is going to attract a lot of gamblers. Why is this? Well, more than half of all Americans have acces to legal gambling from home, and it is the most watched sporting event in the world.
But with the World Cup approaching you should know how to bet responsible. For that you need to have a game plan. This includes setting a budget, learn about the odds and bet at legal bookmakers. And last but not least: make sure to keep it fun.
AGA announced that the revenue of gambling in the US hit a record. In the third quarter of this year the US hit a record of 15.17 billion dollars.
The US National Team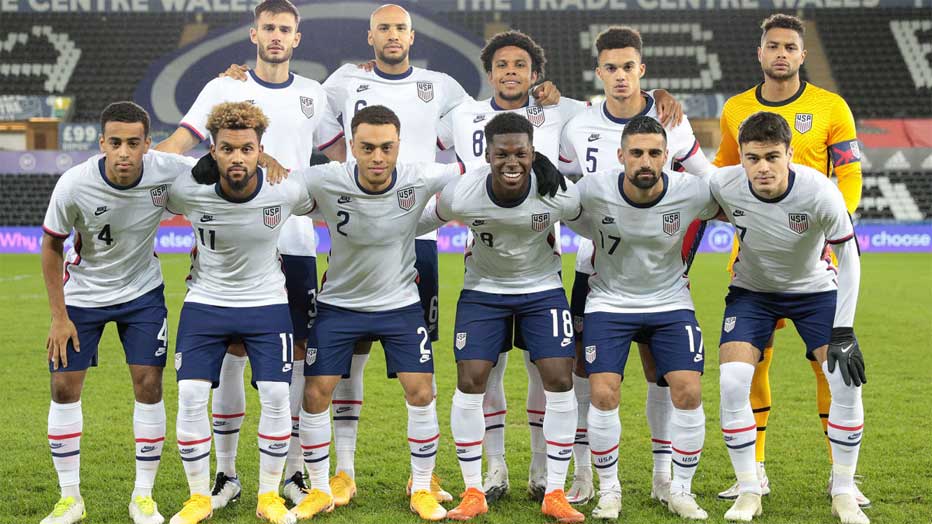 After failing to qualify for the Fifa World Cup in 2018, this monday, on November 21, the US national soccer team will play it's first match against Wales. The match starts at 22:00 local time in Qatar. According stats USA is the favorite to win this match, and we from BestBettingCasinos.com really believe that the USA has the most chance to win. Following matches are this Friday against England and Tuesday 29th of November against Iran. If you have full faith in the USA  national team winning this match, you can place a bet via legal and reliable online sportsbetting casinos such as PointsBet, Unibet or Borgata.
In what US states can I gamble on the World Cup?
It is not in every state legal to bet on sports. But we have a list of all the states where you can gamble on sports. It is legal in Arizona, Colorado, Connecticut, Delaware, Indiana, Illinois, Iowa, Kansas, Louisiana, Michigan, Mississippi, New York, New Jersey, Pennsylvania, Tennessee. Virginia. West Virginia and Wyoming.