Posted
February 1, 2023
in Gambling News
| Article posted on
2023-02-01
| Last Modifed date
2023-02-01
Gaming Realms creates new Tetris Slingo Game
Gaming Realms is partnering with The Tetris Company and plans to create a Casino version of the game Tetris. The classic elements of Tetris will be combined with Gaming Realms' Slingo concept.
Tetris Slingo game from Gaming Realms
Perhaps you have played Gaming Realms' Slingo game at an online casino. Then you have an idea of what the game somewhat looks like and how it works. The Tetris Slingo game looks a bit like that too, but this game has the classic elements of Tetris.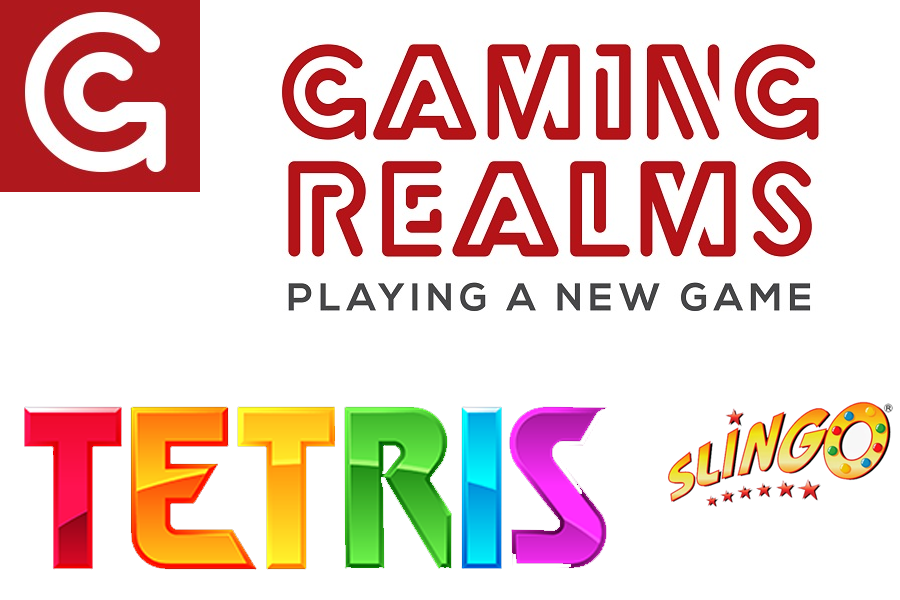 At the Slingo game each spin on a slot reel marks numbers off a 5×5 grid. You are awarded a 'Slingo' when you match five numbers in a line. This can be horizontal, vertical and diagonal. After this you progress up to an ever-higher payout ladder.
Oops something went wrong!
The lines that are inspired out of the distinctive Tetrimino shapes from Tetris in combination with the Slingo features makes this one of the most exciting collaborations in the iGaming industry till now. Who does not like to play a nostalgic game and have a chance to make some money at the same time?
Reactions on the collaboration between Gaming Realms and Tetris Company
"Combining these two popular games is really exciting, because you do not know how big the impact is going to be. Tetris has had a huge global launch and an enormous appeal in the 80's. This collaboration will create a fantastic Slingo format. Also, with this collaboration we will reach the current and new player audiences."
– Craig Falciglia, Director of Business Development at Gaming Realms.
"We are always looking for new and unique opportunities to introduce Tetris to a new audience. When Slingo is combined with the infamous Tetriminos and other familiar elements from the Tetris game it gives both Slingo players and Tetris fans a fresh experience. We are delighted to be working with Gaming Realms to bring Tetris Slingo to life and can't wait to see players' reactions."
– Maya Rogers, President and CEO of Tetris.
Gaming Realms
Gaming Realms creates and licenses the most innovative games for mobile. They operate in the UK, U.S. and Canada. Because of their unique IP and brands, Gaming Realms can bring media, entertainment and gaming together as a whole and create new game formats. The Gaming Realms management team consists of accomplished entrepreneurs and experienced executives that have a wide range of leading gaming and media companies.
There are numerous Slingo titles developed that make use of the popularity of Blockbuster IP'S. The most favorite titles are Slingo Deadliest Catch, Slingo Shark Week and Slingo Deal or No Deal which have been released to both critical and commercial success.
The Tetris Company
Were you born before the year 2000? Then you probably know exactly what Tetris is. If you were born after the year 2000, chances are you still know what Tetris is.
The Tetris brand is one of the leading video game brands and franchises in the world. For more than 35 years they are active and loved in the gaming branch. Tetris games are played online every day by millions of people. More than 520 million copies of the Tetris game has been sold worldwide. A lot of big video game developers, such as Nintendo and Saga, hold a Tetris brand licensee
Where can you play the Tetris Slingo Game?
The Tetris Slingo game is expected to launch in the second half of 2023. The game can be played on social and real-money platforms.
We expect that the games can only be played at casinos that are partners with Gaming Realms. So that will be Caesars Casino, Borgata Casino, Betsson Group, Draft Kings and LeoVegas.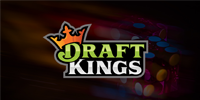 Claim $50 No Deposit + $2,000 Bonus
Massive selection of games including slots & table games and live dealer games
Get up to $2050 in bonuses
So you have to wait a few months before you can play Slingo Tetris at these online casinos, but for now you can play other Slingo Classics such as Slingo Shark Week.