AGA expects 46.6 million Americans to bet on this year's NFL season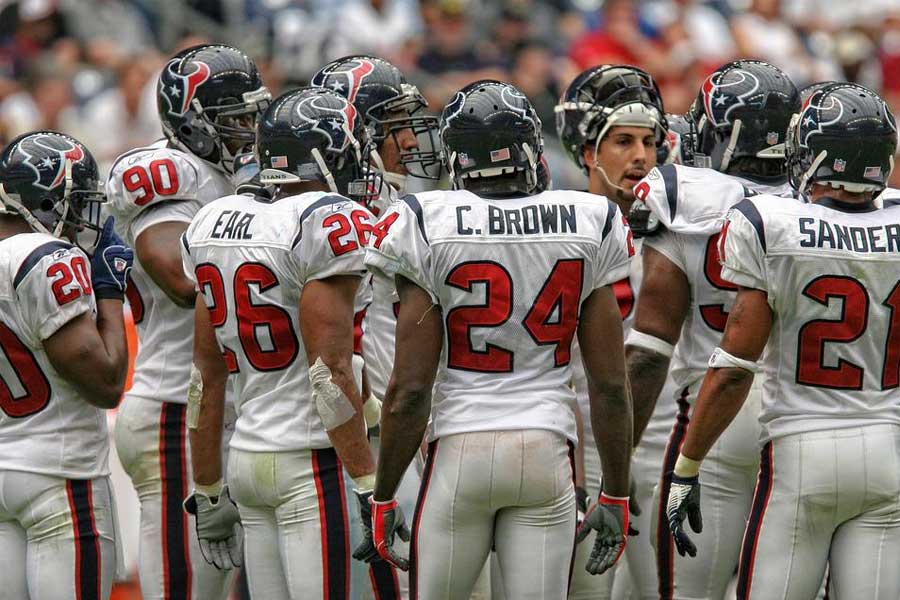 The American Gaming Association (AGA) expects that 46.6 million Americans with place a bet on the NFL this season. That comes down to roughly 18% of the entire adult population. Of all NFL fans a total of 37% expect to bet on the league this season.
"10.6 million people will place a bet at a casino property this season, up 2% from 2021 and 61% from 2020."
Increase in overall betting numbers
Currently 32 states offer some form of regulated sports betting. This can be either online sports betting, betting in retail shops, or betting at land-based casinos. With this increase in betting opportunities more and more Americans participate in sports betting.
Oops something went wrong!
The expected number of 46.6 million bettors means a three percent uplift from last year and a whopping 40% uplift since 2020. The growth of betting participation partly comes from more and more US states opening up betting opportunities.
In 2020 only 19 states allowed a form of regulated sports betting, in 2021 this grew to 27. Nowadays this number is 32, with Kansas just opening up online sports betting possibilities.
Until now, US bookies have taking over $50 billion in bets in 2022. An impressive number.
"23.0 million people will place a bet online this season, up 18% from 2021 and 104% from 2020."
Betting behavior in the USA
According to the annual survey of the American Gaming Association 49% of bettors expect to place a bet online, while 23% will place in-person bets at a sportsbook. Below you will find a breakdown of how all American bettors expect to place a bet this year. Please mind that respondents could pick various methods to bet which allows the total of exceed 100%.
Online betting: 49%
In person at a land-based casino: 23%
With a bookie: 13%
As a casual activity with friends: 44%
As part of a pool or paid fantasy contest: 27%
During this season of the NFL a majority of the NFL bettors (68%) will place traditional sports bets using a physical casino, online or with a bookie. On top of that 59% of the NFL bettors expect to place a casual bet with friends of as part of a pool. This number also includes bets placed using squares or fantasy contests.
The results of AGA's survey were based on the response over 2,200 people.
Positive effects of sports betting regulations
With more states allowing sports betting the number of people that bet at bookies is declining. Where in 2020 around 18% of the bettors used bookies now only 13% say they might use a bookie. Especially in state where sports betting has been regulated the number of people using bookies dropped significantly. In states where betting hasn't been regulated the amount of people that might us a bookie is 50% higher than in state with legal sports betting options.
"Bookie betting is declining: Of the people who plan to bet on the NFL this season, just 13% say they will use a bookie, down from 15% of bettors in 2021 and 18% in 2020."

"The number of bettors who expect to use a bookie this season is 50% higher in states without legalized sports betting than in states with legal options."
Who will be the 2022 Super Bowl winner?
All respondents of the survey where asked who they would pick as the 2022 Super Bowl winner today. Of all the respondents which have been given $50 to bet 7% bet on the Cowboys. Other popular options where the Chiefs (6%), the Buccaneers (6%), Packers (5%) and Rams (5%).
"The sustained interest in NFL wagering reflects the growth and continued maturation of legal sports betting across the country," said AGA President and CEO Bill Miller. "Consumers clearly want legal sports betting options and understand the regulated industry's foundational commitments to responsibility."