Über uns

At BestBettingCasinos.com we enjoy providing you with the best information regarding gambling, online casinos and casino bonuses at any time. Why? Because we want you to have the best online gambling experience possible. Because of this you will encounter the following content on our website;
Guides on how to gamble online;
Casino reviews based on our experience and expertise;
Videos about (how to start) betting online;
Game explanation;
Bonus reviews;
Information regarding sports betting;
A forum on which people can share experiences;
The latest and best online casino games and slots;
Ready to learn more about online betting, the best online casinos and the most generous bonuses? Then have a look on the rest of our website!
WRITERS & TEAM
BestBettingCasinos.com consist of a team of technical and operational team members. Together with the whole team we write great content, make videos and images and translate content to multiple international languages including German, Italian, Japanese, Norwegian, Swedish, Spanish, Portuguese, Finnish and Polish.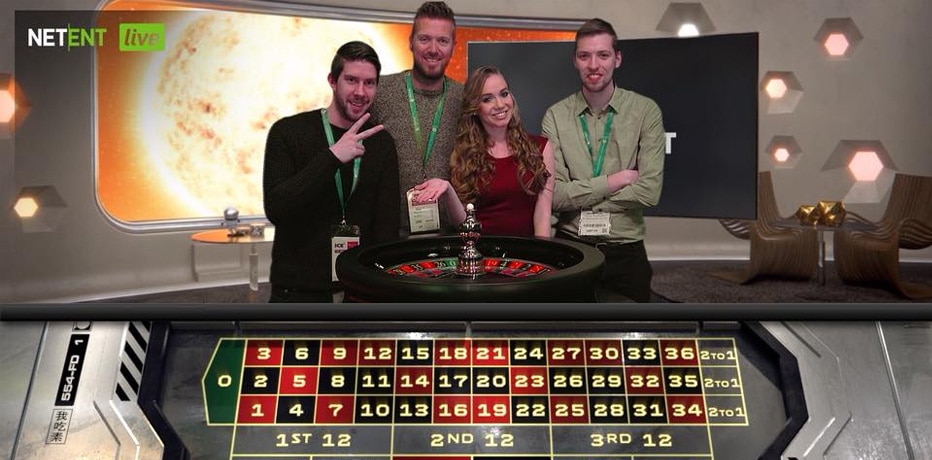 Dave S.
Dave is a real casino lover and because of this he plays casino games since the first day he became 18. In the BestBettingCasinos.com team Dave is responsible for attracting new casino deals, writing content and setting up translation projects.
Oops something went wrong!
Koen Verkerk
Koen loves to play slots, but only when he wins! On top of this Koen enjoys (craft) beers, whisky, sports and gaming. In the BestBettingCasinos.com team is responsible for writing content, website development and SEO activities.
Rens (RensVille)
Rens is one of our senior content writers. He is passionate about creating the best content while he is playing at online casinos. Rens has high focus on details. When you read his reviews or blogs you know everything you need to know about the subject you where looking for. Besides being a passionate content writer Rens is one of the best Saxophone players in the Netherlands. He is the main music act during our company parties and trips.
Nick Tijm
The main task of Nick is adding new translations to our platform. On top of this Nick writes articles and translates content in some languages. Although Nick is not that old, he already has an extensive history of betting on sports. His favorite sport to bet on is football. But this doesn't mean he doesn't like to spin a slot from time to time.
Geert Tijm
One of the latest addition to the team of BestBettingCasinos.com is Geert Tijm. Just like his brother Geert is responsible for adding translations to our platform. Because of Geert we always have up to date content in various languages.
Boet
This little guy is our youngest team member. He is a hard working guy with a passion for football, beer drinking and his friends. He might be the youngest team member but he already has a very important role in our company. Boet is responsible for adding our translated content. He is the guy who adds quality content in the following languages: Finnish, German, Hungarian, Spanish, Japanese, Swedish, Norwegian and Korean. Besides adding translations Boet is also writing and re-writing Canadian and New Zealand content. On a daily base he adds new content to our website.
Mara
If we talk about Mara we talk about a hard working woman. She is one of our full-time team members. On a daily base she is responsible for managing the different teams, doing sales and account management. Mara also does marketing, analyses, content management and arranging events. If we want to explore new countries Mara does research before we decide to open a certain country. In private life Mara loves to have fun with friends, travelling and doing sports.
Job
Job is one of our content translators and writers. He takes care of adding new content, he updates old content and writes content in multiple languages. Job is also responsible for compliancy related subjects. As a senior content manager he has a very important role in our team. In private life Job loves to have fun with his friends (Nick and David). And some people say Job is a very good singer (when he is drunk). He also loves to play football. At the moment he is goal keeper of his local team.
Eline
Eline is one of our content writers. She writes new content about certain subject. Live casinos, live dealer games and casino bonuses are her specialty. Besides adding quality content Eline is also one of our team members who is responsible for gathering new employees. She lives in Aalborg and she manages our team of content writers and translators in Aalborg (Denmark). Although she lives in Aalborg she is a Dutch girl. She moved to Aalborg with her boyfriend. We are very happy to have Eline running a part of our content and the team hosted in Aalborg.
Sil (The Artist)
Sil is another content writer. He is responsible for writing branded bonus pages. When our sales team arranges a new casino for our website Sil writes the content for this casino. The Artist (his nickname on our website) is a part-time employee because he also has a job on our local golf course. He is course manager at this golf course. Besides being a content writer and running a golf club he is a passionate traveller. Recently he made a trip around the world with his wife and 2 kids. Sil is also running one of our other projects.
Jelle
Another content writer. Jelle is responsible for writing English content. He has a high focus on writing quality content for our current and new partners. Jelle has an eye for details. when he delivers a content page you know it has all details in it. After reading his content you know everything you need to know about a certain casino or subject. In private life Jelle loves to travel and visit festivals.
Chris
Chris is head of our team working in Ireland. He is a veteran in the online gambling industry. Chris knows everything about this business and he manages the sales, finance and tech team in Ireland. Besides being a manager of the Irish team he also writes content pages now and then. He has his focus on new brands. When Chris is not working he loves to run, cycle and train for sport events. In 2021 he is going to participate in an Irish Iron man event.
Translations Team
The team of BestBettingCasinos.com gets helps from a large translations team. This is a team of 20+ people who translate content and enter these translations to our website. Translations are very important for our website. We want to provide everybody in the world with content in their own native language. At the moment we have translators in the following countries:
United Kingdom
Norway
Finland
Chile
Mexico
Colombia
Brazil
Netherlands
Sweden
Japan
Denmark
Korea
Thailand
Hungary
Iceland
Slovakia
Russia
Poland
Spain
GPWA Approved Portal
BestBettingCasinos.com has been awarded with the GPWA Seal of Approval. This means an investigative team headed by GPWA's Fair Gaming Advocate has determined that this site:
Is managed independently of the online gambling websites it provides information about or promotes.
Respects and upholds copyright standards.
Does not send spam email.
Does not use malicious search engine optimization techniques such as posting spam-like comments in forums and interactive blogs.
Does not promote or display pornography.
Provides consumers with information extending beyond banner advertisements and links.
Acts professionally and respectfully in its business activities.
WANT TO KNOW MORE? CONTACT US!
Please fill in this form to contact us.