Matched Betting Guide for Beginners
This article is a matched betting guide that will teach you how to make free money from the comfort of your own home. It might sound like some sort of elaborate scam, but we promise you that it's not. And it's 100% legal!
Many people regularly apply the techniques in this guide to matched betting, which helps you profit from bookmaker bonuses. In fact, this concept is by no means new, emerging over ten years ago in the mid-2000s. If you're ready to join the party, keep reading!
Best Sportsbooks for Matched Betting
Before we jump into the details of our matched betting guide, let's quickly discuss sportsbooks. It's not possible to carry out matched betting without them, so here are the sites we recommend to get started.
Each of these top US bookmakers offers plenty of bonuses, which is crucial to matched betting success. But they also have a wide range of lines for you to use, as well as generous odds.
Oops something went wrong!
What Exactly Is Matched Betting?
At its core, matched betting is simply covering all sides of a market to remove the element of gambling. It shares some common ground with sports arbitrage betting, in that you'll be guaranteed a profit no matter what happens. But match betting doesn't require you to find a "sure bet".
Instead, it exploits the many free bets and welcome bonuses issued by sportsbook sites. To qualify for the offer, you almost always have to place a real money bet first. If you do so, you'll receive some kind of bonus, often a free bet. But the risk is that your real money bet could lose. Matched betting takes away that threat.
If you use a betting exchange to lay the opposite side of the market, you'll lose one of the bets. But you'll definitely win the other and, more importantly, you'll earn a free bet into the bargain. You then repeat the same process with the free bet, placing it on one side of a market and laying the other. So no matter what happens, you win!
We'll explain in more detail further down the page of this complete matched betting guide.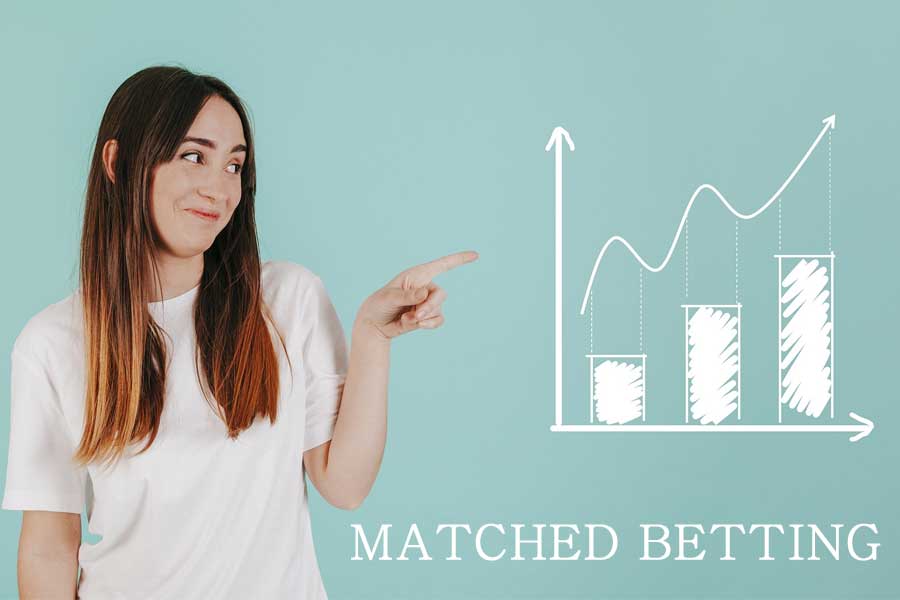 Is it illegal?
There's nothing to fear because matched betting is totally legal. A lot of sports betting sites don't approve of the practice, because it costs them money. So if they think you're practicing matched betting, they could close down your betting account. But ultimately, that is just the risk they take when running generous bonuses and promotions. It is most certainly not against the law.
How Does Matched Betting Work?
Later in our matched betting guide, we'll break down the steps of how things work in greater detail. But for now, just to help you get your head around the concept, we'll look at a simple example.
Imagine a free bet promotion where a real money bet of €10 earns you a free bet of the same value. To bag that bonus, you'll need to stake €10 of your own cash on any market. Once it's settled, you'll qualify for the free bet.
Heads or Tails
To keep the math really simple, let's say you place your qualifying bet of €10 on a hypothetical coin toss. Rather than using the American odds format, we'll work in decimals as this simplifies things. We'll talk more about this elsewhere in our matched betting guide.
A coin toss is 50-50, so the odds in this fictional example are exactly 2.00 for both Heads and Tails. Betting €10 on Heads and another €10 on Tails means that you are guaranteed to break even. Let's say the result is Heads:
Heads bet: €10 @ 2.00 = WIN – €20 returns
Tails bet: €10 @ 2.00 = Lose – €0 returns
You staked a total of €20 for €20 worth of returns. It's a break even proposition overall, but crucially, you now qualify for a free bet. You can use this bonus to repeat the process. Let's say this time the result is a Tail:
Heads bet: Free bet used – €10 @ 2.00 = Lose – €0 returns
Tails bet: Real money used – €10 @ 2.00 = WIN – €20 returns
This time you have only spent €10 of your own cash, on the Tails bet. The wager on Heads was covered by the bookmaker's bonus which cost you nothing. Your returns are €20, having spent only €10 of your own money, representing a profit of €10.
Summary
Of course, for the purposes of this matched betting guide, we've greatly over-simplified this example to help you understand. In reality, due to the bookmaker's built in profit margin, you are unlikely to find a perfect 50-50 coin flip situation. But by shopping around with different betting sites, it's possible to find closely matching odds and even the occasional arb.
Most of the time, you'll have to take a small loss on the qualifying wager, but you'll still make profit when matching the bonus. You can expect to release around 80% to 90% of the free bet's value, depending on how much effort you're willing to put in.

Backing and Laying
If you're new to betting exchanges, you'll need to pay close attention to this part of our matched betting guide. Here we'll explain all you need to know about backing and laying.
Back Bet
If you back something, you're saying that you think this will be the outcome. It's the standard bet placed at a regular betting site. For instance, if the Utah Jazz are playing the Grizzlies and you think Memphis will win, you bet on Memphis. You are "backing" the Grizzlies.
Give the bookmaker your money and if you lose, they keep it. If you win, they return it, along with the profit according to whatever the odds were at the time.
Lay Bet
Betting exchanges like Betfair allow you to "lay" a selection. Here you play the role of the bookmaker. You decide the odds at which you want to oppose an outcome and other players decide if they want to take the bet.
So continuing with the above example, if you think that Utah will lose, you can lay them on the exchange. Let's say you offer €10 at odds of 1.80 and the bet is matched. If the Grizzlies win, you'll keep that bettor's €10. But if Utah wins, you'll need to give the €10 back, along with an additional €8 liability.
Liability
A liability is what you stand to lose when laying a bet. So in the above example, your liability is €8. Had you offered €20 at 1.75 instead, then you'd be looking at a liability of €15.
Don't forget that when you are matched betting, you aren't really losing the money. Because you'll also have a back bet that recoups any loss, plus a profit.
Commission
The betting exchange will handle all of the money involved in backing and laying, acting as an escrow. They usually charge a commission on winning bets to cover the cost of their services. This needs to be factored into your matched betting calculations. It can be as much as 5%.
Getting Started With Matched Betting
Next up in our matched betting guide, we'll talk about everything you need to get started.
1. Internet Access
Although it's possible to try matched betting in physical sportsbooks, it's extremely laborious. Online betting is where the easy money is. So naturally, you'll need a device that can access the world wide web.
Any mobile phone, tablet or computer will suffice, as long as you have a stable internet connection.
2. Bank Account or E-Wallet
You'll need a way to fund your new betting accounts. You might want to consider opening a second bank account to handle all of your matched betting transactions. This would help you to keep track of your bankroll.
Alternatively, you can simply put everything through an e-wallet like Neteller.
3. Bankroll
There can be no matched betting without a real money float! The ideal size of your bankroll depends on your individual circumstances.
It will be a lot easier if you could afford to start with €1,000 as you'll be able to exploit a wider range of bonuses. But it's possible to apply the advice in this matched betting guide with as little as €50.
4. Email Address
When you sign up for new sportsbook accounts to earn welcome bonuses, you'll receive a lot of marketing emails. You'll want to make sure that you sign up for these promotional newsletters. After all, whenever the bookie has a new offer, there's a matched betting opportunity.
But if you flood your regular inbox with such materials, it will become annoying and you may even miss some sportsbook promos. It's a better idea to open a dedicated email account for your matched betting activity.
5. Identity Verification
You can't withdraw your money from an online betting site without validating your ID. Some sites won't even let you place bets until you do. So make sure that you have a recent copy of a utility bill, or similar proof of address, close by.
Further, you will need to scan your passport or driving license, to prove that you really are who you say you are.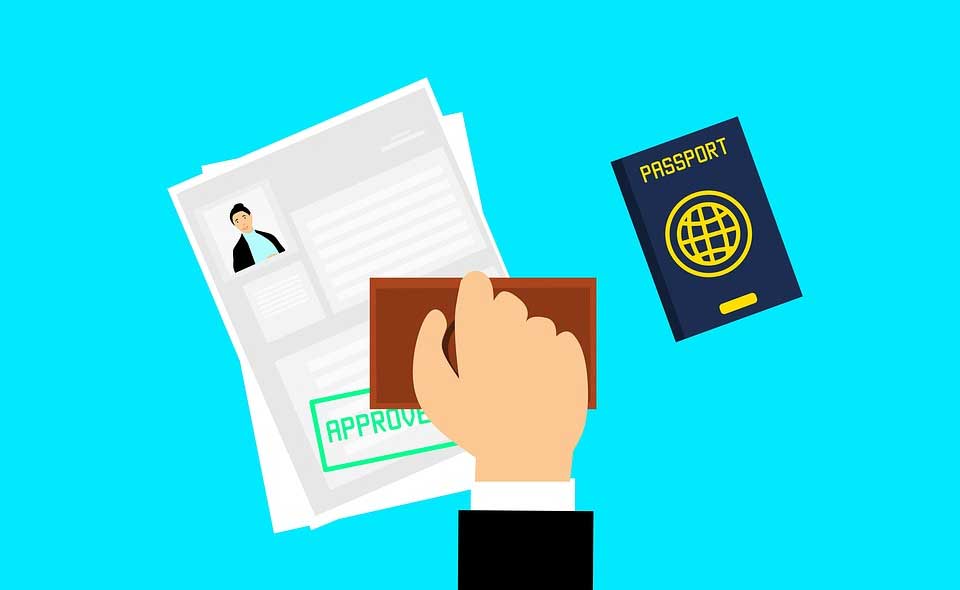 6. Spreadsheet Software
Tracking your matched betting activity is vital. Keep a log of every transaction in some kind of spreadsheet, so you know how much you have in each betting account, e-wallet or bank account.
Logging your bets also allows you to review your activity and check for any holes in your game. If you're frequently making errors, learn from them to minimize future mistakes and maximize your matched betting profits.
Types of Qualifying Bet
When you are matched betting, it's crucial that you understand the terms of the promotion. The three main types of bonus you can qualify for and exploit are as follows.
Stake Not Returned (SNR): As the name implies, when you win this type of bonus bet, you do not get to keep the stake. You only receive the profits of an SRN free bet.
Stake Returned (SR): This is sometimes known as a "sticky" bonus as you cannot withdraw it until you meet the wagering requirements. When an SR free bet wins, the stake is included in your returns.
Risk-Free Bet: Here you only get a bonus if the qualifying bet loses. A good matched betting calculator will have a setting that factors in the unique nature of this type of offer. It does all of the math to ensure you get the maximum returns.
Matched Betting Walkthrough Guide
Okay, we gave you a simple example earlier in our matched betting guide, but now it's time to carry out a proper example. Here's a detailed, step-by-step walkthrough of how to start out with matched betting.
1: Open a Betting Exchange Account
Before you do anything else, you'll need to set up a betting exchange account. Your best option is undoubtedly Betfair, because they offer the widest range of lines and the markets contain the most liquidity. You can find other exchanges, but this one will make it easier to find matches.
Just like any other online betting site, you'll need to validate your details to prove your identity. We recommend that you complete this process immediately after registration, to speed things up later.
2: Open a N1 Bet Sportsbook Account
The next step is to identify a bookie with a simple welcome offer and create a new account. The more steps required to claim the bonus, the harder it will be to complete. For the purposes of this matched betting guide, we're going to use N1 Bet.
This bookmaker currently offers new players a 300% free bet bonus worth up to €5,000. Once you open your account, you can deposit whatever amount you like. Place a real money bet and if it loses, they'll give you a free bet worth 100% of the original stake.
3: Set Sportsbook to Decimals
Before you proceed any further, you must learn how to use decimal odds. If you already understand this setup, you'll be fine. But if not, get familiar with this popular European format. Why? Because all betting exchanges operate using decimals, plus it makes the matched betting calculations infinitely easier.
Once you understand how they work, change your N1 Bet Sportsbook settings to show the odds as decimals. Then you can proceed with the rest of this matched betting guide.
4: Find a Qualifying Bet
Okay, now we need to identify an eligible bet that will earn us the bonus. At N1 Bet Sportsbook, there are very few limitations, which is why we're starting with this offer. But you must read the terms and conditions of every promotion carefully.
Sometimes, the qualifying bet needs specific odds, for example, anything greater than 1.50. Other bonuses require a bet to be placed on certain sports. Failure to understand the rules of the free bet could cost you money when matched betting. In this case, the only real concern is the minimum bet. You must stake at least €10 to qualify for the N1 Bet deposit bonus.
Odds
Ideally, you need to find a market where the odds at N1 Bet Sportsbook are extremely close to those of your preferred betting exchange. The wider the gap between the prices, the more money you will lose on the qualifying bet. Yes, you will still make a profit because of the bonus. But minimizing the gap will maximize your profits.
Ideally, you should also find a qualifying bet with low odds. Because we will be laying a bet, we need enough money to cover the liability. If we want to lay €1,000 at odds of 1.50, our liability is €500. But if the odds were 3.00, for example, we'd need €2,000 in our account to cover the lay. Lower odds means you can complete the offer with a smaller bankroll.
Stake
With all matched betting offers, you should aim to qualify for the highest possible bonus. So in this case, you'll want to bet €1,250 in order to be eligible for the full bonus.
Naturally, if you're just starting out, you may not be able to afford that amount. You can complete this particular bonus for as little as €10. But the thing is, since it's a one-time offer, you're wasting an awful lot of money. As a general rule, if you can't afford to complete the bonus, find a smaller one and return when your bankroll has grown.
Doing the Qualifier Math
Let's say that you find a baseball game where the favorite is exactly 1.50 to win at N1 Bet Sportsbook. Meanwhile, you can lay the same outcome at 1.52 on the exchange. This is the perfect choice for a qualifying bet. Open up a matched betting calculator – you can find many online – and enter the requested information.
To qualify for the full bonus at N1 Bet, we need to bet €1,250 at the 1.50 on offer. Let's assume we need to pay the standard 5% commission. Because this is a risk-free bet, our calculator says the following is the best approach:
Back stake €1,250 @ 1.50
Lay €428.08 @ 1.52 (liability €218.32)
Now, no matter what happens, you'll win €406.68. The commission is all factored in. Here's the breakdown.
| Scenario | Bookmaker | Exchange | Free bet gained | Total |
| --- | --- | --- | --- | --- |
| N1 Bet wins | +€625 | €218.32 | N/A | +€406.69 |
| Lay bet wins | -€1,250 | €406.68 | +€1,250 | +€406.68 |
5: Use the Free Bet
In this example, there is no free bet gained if your sportsbook bet wins. In that case, you just have €406.68 of profit in your N1 Bet Sportsbook account, which is a nice result. But if the lay part of the bet wins, you end up with a free bet worth €1,250 instead. Now, to unlock the equity of that free bet, you need to use it.
Simply repeat the process. Find a market where the back and lay odds are closely aligned. Punch the details into the calculator and follow the instructions. Let's say that this time, you find an Champions League game where the odds are 1.80 to back and 1.82 to lay. At N1 Bet, the terms state that the stake is not returned if the free bet wins. Be sure to set up your calculator accordingly.
Doing the Free Bet Math
The calculator reveals the following, which once again factors in a 5% commission:
Back stake €1,250 @ 1.80
Lay €564.97 @ 1.82 (liability €463.28)
Here's a summary of the math behind it:
| Scenario | Bookmaker | Exchange | Total |
| --- | --- | --- | --- |
| N1 Bet wins | +€1,000 | -€463.28 | +€536.72 |
| Lay bet wins | +€0 | +€536.72 | +€536.72 |
Risks of Matched Betting
If you follow all of the instructions in our matched betting guide correctly, you'll make money. But there are still some risks associated with this particular sports betting strategy. Pay attention to the following factors and try to eliminate them to maximize your gains.
1. Human Error
As you can see from our matched betting guide so far, there's a lot of things to take in. You need to find odds at both a bookmaker and an exchange. Then you must read the terms of the offer. Details need to be entered into a calculator and bets have to be placed.
There's a lot of steps where something could go wrong. An accidental mouse click or a decimal point in the wrong place, for instance. Double check everything you do, because a small error could cost you real money.
2. Odds Changes
Although our matched betting guide makes it look easy, when you're first starting out, it can be tricky. Until you gain experience, the process is likely to be a slow one. Sportsbook odds change often, so there's always a risk that prices move while you are running calculations.
3. Different Rules
As mentioned elsewhere in our matched betting guide, there are different types of free bet bonus. Make sure you understand whether the stake is included in your bonus, for example. But don't forget too that some qualifying bets are limited in what you can do. It may be that you can only bet on certain sports, specific lines or at designated minimum odds.
4. Bet Not Accepted
If a price moves before you hit "confirm" on a bet, it will not be accepted. Pay attention to see if an error message appears and make sure you really do strike the bet. It's also possible that you exceed the maximum stake limit of the bookmaker, or your own specific account. Double check that the bet has been placed before leaving the betting site.
5. Canceled Bets
It's always possible that a sportsbook could cancel your qualifying bet, or even the free bet. If they suspect fraudulent activity on the game in question, for example, they may suspend betting and refund any wagers that have been placed. No matter how well you follow this matched betting guide, if that happens, your plan will be ruined.
Matched Betting Tips
This final section of our complete guide to matched betting reveals some useful tips to help you succeed.
Odds Comparison Tools. Investigate an odds comparison site such as OddsChecker. This will help you to quickly scan multiple betting companies for the best possible prices when looking for matches.
Consider Subscription Services. Sites like OddsMonkey offer all kinds of useful tools, including a calculator and betting software. You'll need to pay, of course, which eats into your profits. But such services are useful when starting out. They even offer a dedicated account manager to call upon who acts as a matched betting guide and mentor.
Separate Your Bankroll. We recommend keeping your everyday money apart from your bankroll. This method of wagering does guarantee profits, but it can tie up large sums for several days at a time. Don't spend money you need for paying bills on matched betting.
Track Your Bets. Proper analysis is the key to any successful sports betting strategy. By keeping detailed records, you'll have better control over where your money is. It will also allow you to easily spot errors that you keep repeating. If you find any, fix them!
Matched Betting Guide: Conclusion
Our guide to matched betting has all the tools you need to start out with this popular sports betting strategy. It may seem complicated at first, but many people use it to top up their income while working from home. Like anything, the more you practice, the better you become.
Matched betting is not without some risks, and we have covered these elsewhere in our guide. But if you don't make errors, you'll be able to exploit bonuses from online sportsbooks to guarantee long-term profits.
To get started, check out the recommended bookmakers found at the top of this matched betting guide. Each one has an exploitable welcome offer, as well as other rewarding promotions for regular players. They also supply a wide range of betting lines, making it easier to find matches.
FAQ
What is matched betting?
In short, it's a way to make guaranteed profits from bonuses offered by sports betting companies. To learn exactly how you can get involved, read this guide to matched betting in full.
Is matched betting real?
Yes! It's completely real and people have been using this technique to make money for well over a decade. Our matched betting guide provides you with all the information you need to join in.
What is a betting exchange?
Betting exchanges like Betfair first emerged around the turn of the millennium. They allow gamblers to act as the bookmaker, by laying selections, as well as placing regular, traditional-style back bets.
Is matched betting gambling?
No. Gambling is when you attempt to predict the outcome of an event and wager money accordingly. Matched betting is not gambling because you cover every available outcome, so you're guaranteed to win regardless. There are a few minor risks, which we cover elsewhere in this matched betting guide. But if you don't make these mistakes, it genuinely does result in a guaranteed profit.
What are the risks of matched betting?
Scroll a little further up the page to see the complete list of risks associated with matched betting. The main threat is simply human error. If you miscalculate your numbers or fail to correctly follow the process, you could end up losing money.
Is matched betting worth it?
We think so! Countless people use our matched betting guide to make easy money for well over 10 years. It's certainly harder than it used to be, as bookmakers wise up to the idea. But you can still make hundreds, or even thousands per month, if you have the time. The more effort you put in, the greater the potential rewards.
How much money do I need to get started with matched betting?
Very little. If you want to start off with the biggest bonuses, you'll need a bigger bankroll. But you can find small offers to begin with and build up the money that way. It's possible to get up and running with as little as $50. Check out our guide to matched betting to find out how.
Is matched betting legal?
Absolutely. Assuming that sports betting is legal where you live and that you are old enough to take part, that is. The concept of matched betting is frowned upon by some bookmakers and they could close your account. But it is certainly not a criminal act and thousands of people do it.
Does matched betting actually work?
Yes! And that's why we've written our matched betting guide, so that you can learn how to join the party. It really is possible to exploit sportsbook bonuses for guaranteed profits.
Is matched betting safe or a scam?
As you'll discover when reading this matched betting guide in full, it is not a scam. The profits are real, no laws are broken and as long as you correctly follow the instructions, you'll make money. Matched betting is perfectly safe!