Posted
August 17, 2022
in News
Post Created at
2022-08-17
| Last Modifed date
2022-08-17
Entain gets hit by record-breaking fine in the United Kingdom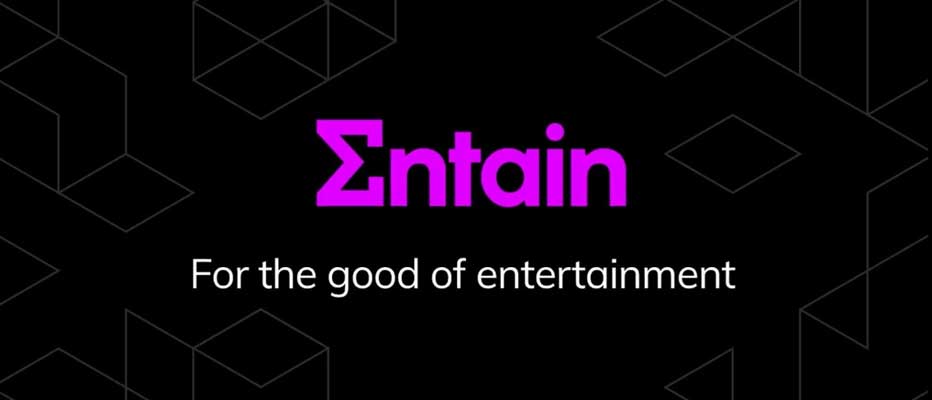 The UK Gambling Commission (UKGC) has fined Entain for a record-breaking amount of 17 million £ (GBP) which equals around 20,2 million Euros. The company received the fine for negligence behaviour regarding responsible gambling and anti-money laundering prevention in the United Kingdom.
Massive fines by British gambling regulator
Entain, one of the world's leading online gambling firms, has been hit by a massive fine by the British gambling regulator. According to the regulator the company didn't do enough to prevent money-laundering and protect vulnerable players.
The biggest fine of 14 million GBP will need to be paid by LC International Limited, which is the Entain-holding behind thirteen online gambling sites in the UK. Entain is one of the most dominant iGaming companies in the world with big brands including Bwin, Ladbrokes, Coral, PartyPoker, as well as US faced brands such as BetMGM, Borgata Casino, and Party Casino.
Oops something went wrong!
The second smaller fine will need to be paid for failures regarding Entain's 2.746 small betting offices around the UK. Ladbrokes Betting & Gaming Limited will need to pay 3 million GBP for failure regarding responsible gambling and anti-money laundering.
All money that will be paid as fines will be used for social projects, as states in the Gambling Act 2005.
Completely unacceptable anti-money laundering and safer gambling failures
The general director of the UKGC, Andrew Rhodes, stated the following on their website regarding the record-breaking Entain fines.
"There were completely unacceptable anti-money laundering and safer gambling failures. Operators are reminded they must never place commercial considerations over compliance.
Massive failure of social responsibility
The reason why the fines are this high is the fact that the UKGC thinks the failures are very significant. In addition to this it is not the first time that the regulator needed to reprimand the gaming company.
"This is the second time this operator has fallen foul of rules in place to make gambling safer and crime free."
The responsible gambling failures of Entain are revealed in multiple storied including some that explain the following.
Entain is being slow to interact with, or not interacting with, certain customers in a way which minimised their risk of experiencing harms associated with gambling – the operator conducted just one chat interaction with an online customer who spent extended periods gambling overnight during an 18-month period in which they deposited £230,845
Entain is allowing customers subject to enquiries and restrictions to open multiple accounts with the Licensee's other brands – one online customer who was blocked with Coral because they had spent £60,000 in 12 months and failed to provide Source of Funds (SOF) was immediately able to open an account with Ladbrokes and deposit £30,000 in a single day
one shop customer was not escalated for a safer gambling review by either the shop or support office teams despite staking £29,372 and losing £11,345 in a single month
overseeing the failure of local staff or area managers to escalate potential concerns with customers sooner – one shop customer was not escalated despite being known to be a delivery driver who had lost £17,000 in a year and another was not escalated despite staking £173,285 and losing £27,753 over the same time period.
"They should be aware that we will be monitoring them very carefully and further serious breaches will make the removal of their licence to operate a very real possibility. We expect better and consumers deserve better."
On top of these failures Entain has been fined because of various severe violations regarding anti-money laundering rules. Entain for example has been;
failing to conduct an adequate risk assessment of the risks of their online business being used for money laundering and terrorist financing
allowing online customers to deposit large amounts without carrying out sufficient SOF checks – one consumer was allowed to deposit £742,000 in 14 months without appropriate SOF checks and another, who was known to live in social housing, was allowed to deposit £186,000 in six months without sufficient SOF checks
failing to conduct enhanced customer due diligence checks soon enough – one online customer was allowed to deposit £524,501 between December 2019 and October 2020 before the operator closed the account due to the customer failing to supply SOF evidence
placing excessive reliance on open-source information – one online consumer was allowed to deposit £140,700 between December 2019 and October 2020 but prior to a SOF check in August 2020, the operator based its knowledge of the customer's source of wealth on open-source searches
allowing customers to stake large amounts of money without having been monitored or scrutinised – one betting shop customer was allowed to stake a total of £168,000 on shop terminals over eight months before the operator carried out due diligence checks.
In the public statement of the UKGC you will be able to find more information about all the failures and the critic of the gambling regulator.
Entain to buy SuperSport
There wasn't only negative news regarding Entain in the last few weeks. Last week Entain has agreed to acquire a 75% stake in SuperSport. SuperSport is the Croatian market leader in online betting and gaming. The deal will pocket the Croatian company a big cash amounts up to 690 million Euros.
The acquisition of SuperSport is a first step of a strategic plan by Entain, which is looking to increase their presence in Central and Eastern Europe. The company will partner with EMMA Capital to create a new venture called Entain CEE, which has the goal to make more gambling related acquisitions in Central and Eastern Europe.
The purchase of SuperSport comes after the big announcement that Entain has bought BetCity, one of the leading names in the freshly regulated Dutch gambling market. That acquisition also had a massive prize tag for the gaming company, with a maximum value of 850 million Euros.
Entain plc
The FTSE 100 company Entain plc is one of the world's largest sports betting and gaming groups. The company has a strong online presence, but they take wagers through retail locations as well. Through their unique technology platform, they offer sports betting, poker, casino games, online bingo, and more.
The Entain group consists of various big international brands including Ladbrokes, Coral, BetMGM, bwin, Sportingbet,  Eurobet,  partypoker, partycasino, Gala and Foxy Bingo. Currently Entain is licensed in over 20 countries, across five different continents.