Over/Under 1.5 Goals Betting
South African bettors are spoiled with choices. Compared to betting shops, online sportsbooks offer more markets than ever and with better odds. Handicaps, spreads, and totals are among the most popular markets on the South African online betting market, covering a number of goals for both teams in a football match rather than the precise outcome. The Over/ Under 1.5 goals betting market is part of a wider selection of over/under market. Unlike full goal line such as under 2 or over 2 goals, the .5 markets eliminate the possibility of a draw and refund. Before we delve into the depths of this particular two-way market, let's learn a few things about over/under betting in depth.
Where can I bet on Over/ Under 1.5 Goals?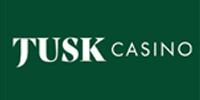 R100 Free On Sign up (no deposit needed)
R15.000 + 300 Free Spins Welcome Bonus
Weekly Cashback Bonuses
Over 4000 Casino Games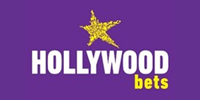 R25 Free On Sign up (no deposit needed)
Free R25 to bet on Sports!
Number 1 Bookmaker in SA
Bet on a huge number of Sports Events
Oops something went wrong!
What Is Over/ Under Goals Betting?
South African bettors have plenty of markets to pick from, including over/under. Abbreviated as O/U, this wager can predict a number of statistics, but it's most common for goals. It usually involves the goals scored by both teams in a match, so the final result is not important. Bettors can put their money over or under the imaginary line set by the sportsbook. For example, in a match between Barcelona and Real Madrid, you can bet on a line over or under two goals. The outcome is simple – you win an over bet if both teams score more than 2 goals combined. If you bet under, you win if there are less than 2 goals in the match.
If the score is exactly 2 goals, the bet is refunded. To make things more challenging, sportsbooks have introduced .5 decimals to this market, eliminating the draw or refund. It's a very exciting and popular market for South African bettors with much better odds than the full-time result market, especially for handicapped matches where the difference in quality is obvious.
What is Over 1.5 Goals Betting?

As mentioned earlier, bookmakers have come up with new and exciting ways to make handicaps and spreads more thrilling. Adding decimals such as 0.5 to the full-goal market is exactly what bettors ordered, raising the odds in totals and giving bettors an extra market to win. This particular market has since been taken to new heights. You can now bet on full-time Over/ Under 1.5 goals and half-time handicaps with the same number of goals, making the market even more exciting.
By betting over 1.5 goals, the teams must score over 2 goals in total for your bet to win. If you bet under 1.5 goals, the match must end without goals or with a maximum of 1. With more than 70% of football matches ending with at least 2 goals, betting over or under 1.5 goals is a fun way to put your money on handicaps.
Of course, it takes a lot of preparation and skills to get things right. Over/under 1.5 goals betting may not be a perfect market for beginners, as you need a bit of research to win most of these bets.
Over 1.5 First Half Goals Meaning
Once the blueprint was established, South African bookmakers knew the way forward. The popular betting market has branched out in a few sub-categories. What's the meaning of over 1.5 first half goals? It's simple – you're betting on the same outcome, but by half-time, not full-time.
The rules remain the same – you win your bet if there are at least 2 goals by half-time. If there's just one goal, you lose. Unless you put your money on the exact opposite which we'll talk more about below.
Due to the unlikely chances of 2 goals by half-time, this particular market can be of great value to seasoned punters. You should also check the odds at different sportsbooks – you'll be surprised how different they can be.
Under 1.5 First Half Goals Meaning
Here's the exact opposite of the previous market. If you put your money on under 1.5 goals by half-time, you'll win your bet if there are no goals or there's no more than 1 goal. That would mean a score of 0-0, 1-0, or 0-1.
This is a more likely outcome than betting on over 1.5 goals by half-time, so the odds will be adjusted. Expect it to have much shorter odds than the other market, although you can still get decent value with this bet.
Over/ Under 1.5 Goals Live Betting
The over/under 1.5 goals market is exclusive to fixed betting. It's not a live bet. You must place your bet before a team scores a goal. Once it does, the market becomes unavailable at the best South African sports betting sites. However, there's a way to put live betting for this particular market to good use.
Joining a bookmaker with live betting—and live streaming—is always a great idea so you can watch the matches you're betting on. Imagine placing a bet on the over/ under 1.5 goals market. Watching the match from the start can tell you if you have a good shot. If the teams find it hard in attack, it's likely there won't be many goals. If they've already missed sitters, it could be raining goals.
By watching live streams, you'll have a much better idea of what might happen soon. You can then act on it by placing a bet with a few clicks and cashing out later.
Live Betting on Over 1.5 Goals
As mentioned, you won't be able to place a live bet in this market. But, you can still watch the match if the bookie allows it and see how likely it is for both teams to score by half time or full time.
Live Betting on Under 1.5 Goals
Just like the other market, you can't place a live bet on under 1.5 goals. But, by watching a match via a live stream, you can anticipate if this is a viable result and act on time.
Over 1.5 Team Goals Meaning

So far, we've covered almost everything regarding the 1.5 goal betting market at South African sportsbooks. However, as we mentioned, this popular market branches out in many ways. Besides half-time 1.5 goal betting, you can also bet on one team scoring over or under 1.5 goals in a match. It's a much more engaging type of bet than simple Over/ Under 1.5 goals betting, as it's even harder to predict. Both teams scoring two or more goals is a feasible task, but one team scoring that many goals in a match or by half-time is a much bigger challenge.
By betting on over 1.5 goals in a match, you'll win your bet if your team scores 2 or more goals. One goal or none won't cut it – that's how you lose your bet. It's a simple market to consider, with only one side to pick. Team goals betting is a very popular market for South African bettors, and one that holds great value.
Under 1.5 team Goals Meaning
Betting under 1.5 goals for a team means it must score a maximum of one goal for you to win your bet. It's the direct opposite of betting over 1.5 goals. This is assuming you're betting on full-time goal action. If you want to bet over or under 1.5 goals by half-time, the odds should be much higher.
Placing these bets should be easy, as the best South African bookmakers will have them separate as 45 and 90-minute markets. You can then proceed to click on the one you want to bet and wait for the result.
How to Place an Over/Under 1.5 Goals Bet at South African Betting Sites?
Placing an over/under 1.5 goals bet at South African bookies is very easy. All you need to do is register at a trusted sportsbook, find the totals betting market, and click on the odds you like. The number of goals are typically separated in different categories, and O/U 1.5 goals betting should be available up front.
Open a match you want to bet on;
Check the totals or Goals market;
Click on Over or Under 1.5 goals;
Enter your stake and click on Bet.
The system will instantly calculate the returns so you know what you're playing for. All that remains is to watch the game and hope your bet slip wins.
Over/ Under 1.5 Betting for Free
It's possible to try these types of bets totally free. When you claim a no deposit bonus at one of the casinos above you can play for free. At Tusk Casino and Hollywoodbets you can claim a no deposit bonus. When you play for example at Tusk Casino you can claim R100 free on signup.
You can use this money to place a couple of Over/ Under 1.5 Goals bets and see how it works. You can place some risky under 1.5 bets or play it safe with a combination of multiple over 1.5 goals bets.
Over/ Under 1.5 Goals Betting Strategies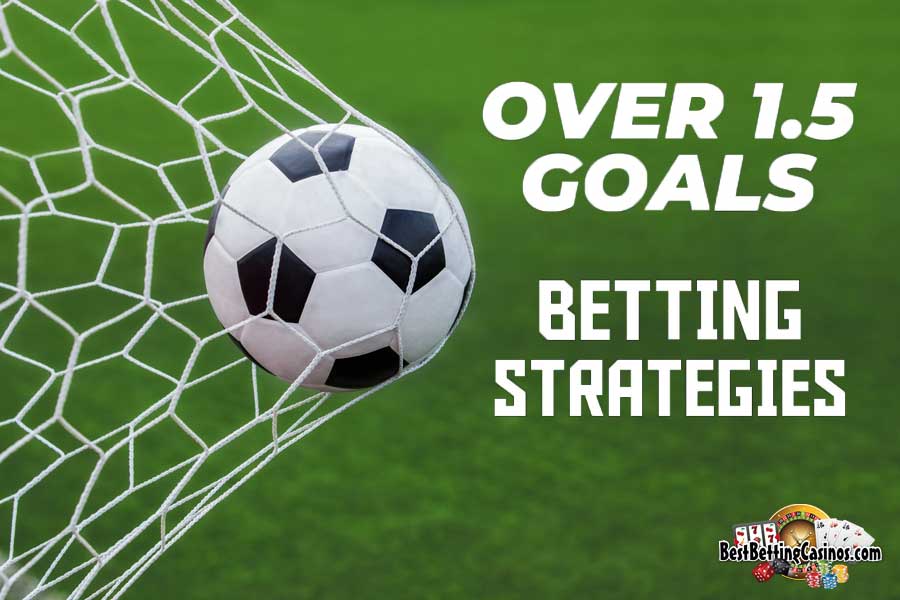 The odds for the over/under 1.5 goal betting market are reasonable, and the risk is much lower compared to other markets. Since you're not predicting the outcome, betting on totals is a much better idea in close matches. It should give you a lot of wiggle room, and if you're smart and use a good strategy, it can be a profitable bet.
The first part of the strategy involves choosing a trusted South Africa sportsbook. It shouldn't be hard to find if you pick from our list. Reputable bookies will give you much better odds than others, not to mention they'll actually pay the money you win.
Once you find a sports betting site that suits your interests, the next part is to set your bankroll. If you don't keep tabs on your spending, things can go south fast.
Since this is a very specific market, you'll need to do your research. Go for teams that score many goals for the over 5 goal market, and those that don't for its opposite.
Using a progressive betting system such as the Fibonacci can help you win more often. But, as we said, you'll need to do proper research before it. Without it, no betting strategy will ever work on any market, including totals.
FAQ
What is over/under 1.5 goal betting?
Over/Under 1.5 goals is a totals betting market where you back the teams to score more than 2 goals in a match (on either side). This lucrative betting market doesn't concern itself with the score, but rather the goals scored in a match. Typically, the odds for high scoring teams are shorter, while the odds for low scoring teams are longer.
Must both teams score for an over 1.5 Goals Bet?
No, both teams don't need to score for you to win your over 1.5 goals bet. For example, you will win your bet if Liverpool-Arsenal ends in a 1-1 draw. You will also win it if Manchester United thrashes Aston Villa 4-0.
Is O/U betting for pros only?
No, it isn't. While it looks complex, it's quite a simple bet once you learn the basics. Anyone can place it, and you only need one or a few to understand how it works.
What are the best alternatives to over/under 1.5 goals betting?
There are plenty of alternatives to this market. You can opt to bet on over or under 1 goals, or over/under 3.5 goals if it's a derby that's expected to see a lot of action. Browse the markets in depth before finding a good choice.
Do all South African bookie offer this market?
Yes, the majority of South African bookmakers will have over/under markets. The 1.5 goal line will stand tall among them as it's one of the most popular options.