Best Betting Strategies to Improve Your Results – Our Top 9
In this guide, we're going to take a look at some of the best betting strategies. Perhaps you're a complete beginner just getting started and looking for advice. Or maybe you've already got the basics down but you're trying to improve your results. Whatever your situation, this article should help you to increase your long-term punting profits.
In addition to sharing the most effective sports betting strategies, we'll also reveal the best sites at which to place your bets. Finally, we'll round off our guide by touching on the idea of staking plans.
Recommended bookmakers – Our top picks
Before we get to our best betting strategies to help you make a profit, let's first talk about where to bet. There are countless online sportsbooks and some are better than others. But it can be hard to know where to begin.
Luckily for you, our team of seasoned sports betting experts has put in the hard work so you don't have to. We assess every single element of an online bookmaker, from the odds and number of betting opportunities, to the choice of payments, promotions and support channels.
Oops something went wrong!
Let's see what they consider to be the top online sports betting sites for players in your region.
Contents
Here's a quick look at what's in store from our guide to the best betting strategies. Feel free to skip straight to the section which is most relevant to you using the links below.
Why a Sports Betting Strategy Is Important
Betting on sports is an extremely popular hobby for millions around the world. For the casual bettor, risking a few euros on a team you already support simply enhances the excitement levels. And if you're watching a boring game, or one where you don't care about either team, a bet can really liven things up.
However, if you intend to take things more seriously, betting for fun needs to go. If you want to earn a living as a professional gambler, or just turn a long-term profit, you need structure to your wagering. Relying on intangible tactics like gut feelings simply won't cut it. That's where a sports betting strategy comes in.
As you're about to learn, the best betting strategies require discipline and patience to execute. They are designed to make profit over a long period of time, so it's important not to focus on short-term results. A betting strategy also gives you the best chance of surviving a long streak of bad luck without destroying your bankroll.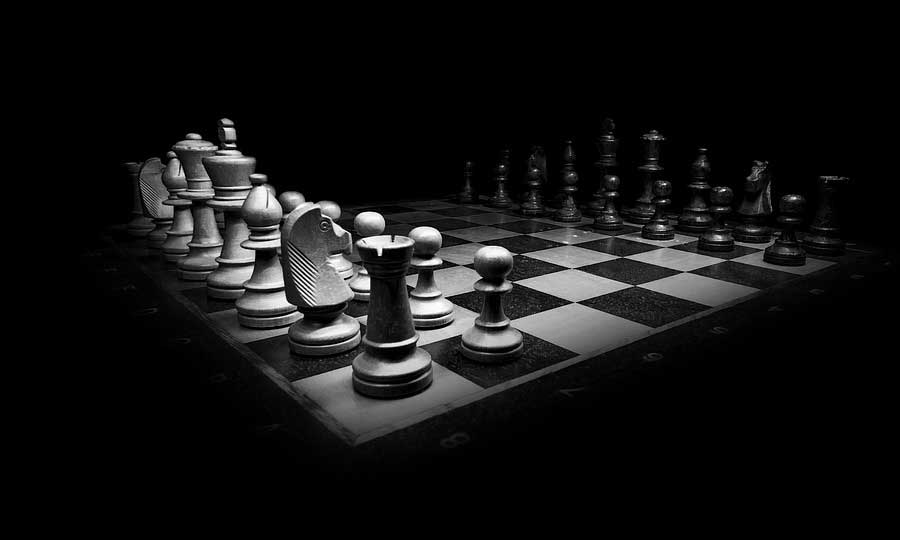 Sports Betting Strategies: The Basics
There are many different sports betting strategies out there and we'll talk about the best ones later. But regardless which approach you take, they all have certain elements in common. If you don't understand these concepts, then even the best betting strategies won't help you.
Value Betting
Sports betting odds are built on probability. Compilers use statistical models, as well as their vast experience and knowledge, to approximate the chance of various events taking place. These probabilities are then converted to the odds you see at your chosen sportsbook.
Although these people are experts in their field, the odds are ultimately just opinions. If you feel the prices set by the compiler are wrong, you have the opportunity to make a value bet. And the best betting strategies look to exploit such differences.
For instance, we know that a coin flip is a 50-50 outcome. Imagine if a bookmaker offered the following proposition. They'll pay you €2 if a coin lands on heads, but you have to pay €1 if it's a tail.
Sure, a tail may appear and you lose this bet. But if you made the bet 100 times, you'd be almost guaranteed to come out in profit. 50 heads would result in a payment of €100, while 50 tails means paying out €50. That's an overall theoretical gain of €50. This would be the ultimate value bet and it's an approach that all of the best betting strategies try to incorporate.
Specialize and Study
Unfortunately, there's no quick fix to make a long-term profit from wagering on sports. Even the very best betting strategies aren't magic money trees. Without a sound knowledge of the games you're involved with, you'll never make a profit in the long run
To give yourself the best chance of success, it's important to do your homework. You should get to know a sport inside out. A bookmaker has to price up hundreds, if not thousands of different lines. There's ample opportunity for them to make errors which will not be spotted immediately. So if you focus on one specific area, you'll have a great chance of noticing any mistakes before they are corrected.
Even if you're a general sports fan with a good knowledge in many areas, it's best to specialize when betting. You may love all forms of basketball, following multiple leagues around the world. But if you pick just one competition on which to focus your betting, you'll be hyper-sensitive to any pricing errors.
If horse racing is your thing, focus on a specific age group and follow those horses in great detail. Or alternatively, you might wish to concentrate on a specific type of market, such as Over/Under 2.5 Goals in soccer. Whatever it is, mastering one specific area gives you the best shot at turning a profit.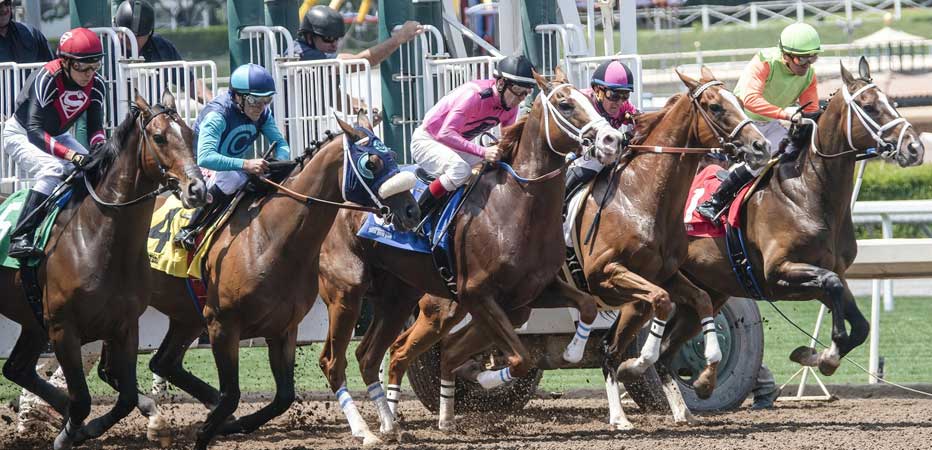 Money Management
You might be armed with some of the best and most successful sports betting strategies. But if you can't manage your money, you're still going to end up broke. Imagine a hypothetical world in which you have a guaranteed long-term profitable strategy, in terms of finding winning bets. But the plan doesn't incorporate any aspects of money management.
Short-term negative results will still happen. Let's say you lump a sizable bet on your pick and it loses. You then decide to go even bigger with your next selection to recoup the money, but this bet also loses. You only need to experience a brief run of bad luck to deplete your bankroll, with such an erratic approach.
The best betting strategies incorporate some kind of staking plan to ensure consistency. That way, you can survive an extremely long run of misfortune, giving you the opportunity to recover when your luck changes. We'll talk more about betting plans later in this guide.
Return On Investment
A good betting strategy should be viewed in the same way as any other investment, such as playing the stock market. Your bankroll is just the same as an initial investment in a business or share purchase, and you should be looking to find a return on that money.
In the financial world, Return On Investment (ROI) is defined as the ratio between the money you risked and the net gains you made. This is the single most important metric when assessing the performance of your investment. It will help you to decide whether to continue with your decision, pull out or perhaps even invest further.
A successful sports bettor must constantly analyze their results. You cannot stick with a strategy which is no longer working. So unless you understand simple concepts like ROI, you can't be sure that your plan is profitable. In that case, even the best betting strategies are not going to help you make money.
Discipline
So you understand everything there is to know about your chosen sport. You've grasped key analysis metrics like ROI and you believe you've found one of the best betting strategies to help you turn a profit. Now what? You have to stick to the plan.
Just because you suffer five losses in a row, your system didn't suddenly become useless. You can't let your emotions sway you from your path. Even the top professional gamblers don't win much more than 50% of their bets and long downswings do happen. Discipline and patience are hugely important characteristics of a successful long-term punter.
This also works both ways. Just because you made a profit this month, it doesn't mean you've completed the game. You shouldn't treat yourself to a new outfit or splash out on a vacation. There will be leaner times in future, so you'll need to remain focused and not waste your money.
Similarly, avoid mixing alcohol with your wagering or form study, as this will lead to poor decision making. Keep your discipline at all times.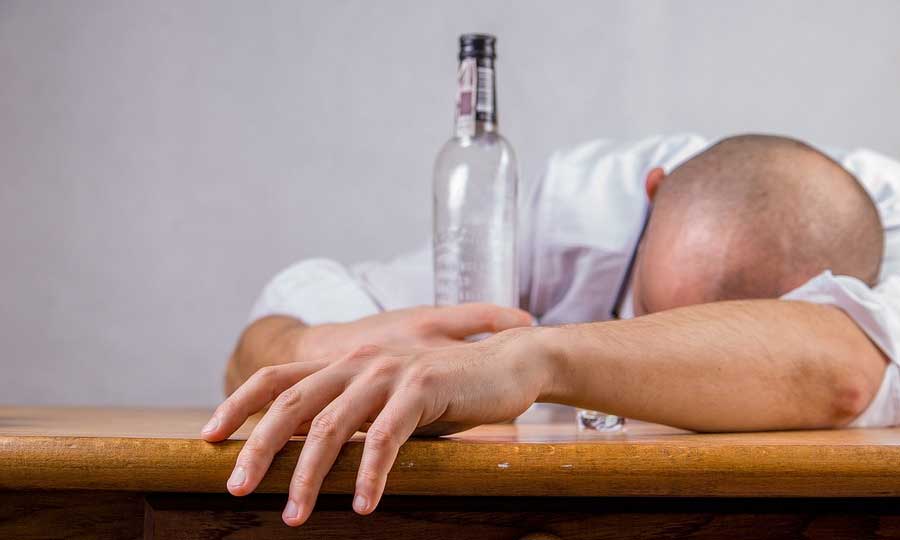 Gambler's Fallacy
Although this is more commonly associated with casino table games like roulette, it still applies in sports betting. A common belief is that if several numbers in a row were red, for example, a black number is "due" soon.
Of course, this is complete nonsense, since the wheel is totally random. It's theoretically possible for 100 consecutive red numbers to appear. It's unlikely, sure. But it's possible. And when it does happen, you'll likely end up ruined. Hence why this mistaken belief is known as "the Gambler's Fallacy".
In sports betting, similar opinions often appear. Beliefs like "this team is too good to keep losing" operate along the same lines at the Gambler's Fallacy. But the truth is, literally anything can happen, so you can't get suckered into trusting emotions, opinions and gut feelings. Stick to the hard facts.
What Are the Best Betting Strategies? (Our Top 9)
Okay, now it's time to get stuck into the main event. In this section, we'll share nine of the best betting strategies to help you make a long-term profit.
Strategy 1. Fading the Public
One of the best known betting strategies is quite simple, but it can prove effective. The theory goes that, because most sports bettors are fans and casual punters, they don't really know what they're doing. As such, there can be value in opposing whatever the masses are betting on.
This wagering tactic only really applies to the biggest and most hyped games and competitions. At a lower level, it doesn't take much money to move a line and a single sharp bettor could easily influence the odds. But on any contest where millions of euros are being traded, it's the weight of money from casual fans that are moving the lines.
Imagine a top tennis player returning from a long injury layoff. The average part-time bettor will simply look at the names of the two players and bet based on reputation. They aren't considering the effects of match sharpness and fitness. In such situations, it can lead to the better player's odds being too short. Therefore betting on the opponent can represent value.
Strategy 2. Chasing the Steam
In complete contrast to fading the public, the idea of this betting strategy is to try and follow a market move. A "steam move" is usually caused by experts placing bets, often a major betting syndicate or individual professional gamblers and tipsters. Whenever massive bets are placed by such people or organizations, bookmakers simply have no choice but to adjust their lines.
Although it happens in many sports, major market moves are common in horse racing. Often, connections of the horse know that it has been laid out especially for this race. They can see how well the horse is working in training and they know that the handicap mark gives the animal a good chance of winning.
As such, everyone involved in the stable, from the owners, trainers, yard staff and their friends and family will place sizable bets. The odds collapse as a result and ordinary punters see what's happening, so they follow the money too, causing a snowball effect. It may not be the most sophisticated approach, but it can certainly be one of the best betting strategies to make a short-term buck.
Strategy 3. Finding the Middle
This refers to taking advantage of shifts in the point spread or totals handicap by placing two opposing bets that can both win. There are four possibilities that give us a chance to "find the middle":
A points spread narrows, moving closer to zero (e.g. -3.5 to -1.5);
The spread widens, shifting away from zero (e.g. +5.5 to +7.5);
A points total increases (e.g. 39.5 to 43.5);
The points total decreases (e.g 42.5 to 38.5).
Let's imagine a points spread that starts off at +3.5 / -3.5 but moves the following day to +1.5 / -1.5. If you bet on Team A at +3.5, you can now also wager on the opposition at -1.5. If the game ends with a score like Team A 17 – 19 Team B, both of your bets win. This is referred to as "finding the middle". It's not easy to do, but it's one of the best betting strategies for making big profits.
Strategy 4. Line Shopping
Even if you're just a casual sports bettor, it's in your interests to open accounts with multiple bookmakers. You should be looking to bet with whoever offers the biggest odds, otherwise you're just passing up on free money. What's more, you can take advantage of multiple betting bonuses to help boost your bankroll.
However, possessing many different betting accounts also allows you to get involved with one of the best betting strategies in sports. "Line Shopping" is when you compare the points spread at multiple bookies and find the most favorable line.
For instance, let's say you wanted to bet on a team with a -6 handicap. Checking many sportsbooks might turn up a -5.5 or even -5 spread, which is even better for you. Eking out these tiny edges over a long period of time is a good way to increase your bottom line.
Strategy 5. Following Elo and Other Ratings
Many of the best and most successful betting strategies involve statistical models. Building your own requires a lot of expertise and effort. But thankfully, lots of tools already exist and many are even free to access. FiveThirtyEight is a great example of a free site which uses sabermetrics to predict all kinds of sporting outcomes.
Elo ratings were originally designed for the world of chess. However, they can be applied to predictive models in all kinds of sports and events. FiveThirtyEight started out with ratings for several American leagues such as the NFL and the NBA, but today they offer politics, MLB, NHL and even soccer models.
Speaking of the beautiful game, the Expected Goals (xG) metric also helps bettors to improve their predictions. Sites such as Infogol and Understat are valuable resources when trying to build the best betting strategies for soccer.
Strategy 6. Following Professional Tipsters
It's not much of a betting strategy as such, but mimicking what successful people already do is not a bad way to make money. Depending on your sport, there are countless tipsters around who are proven to show long-term profits. Proofing services exist which independently track the performance of tipsters, to show they're not fabricating their results.
Although you may have to pay for such services, it can be worth it if you find the right tipster. However, it's important to proceed with caution if you're thinking about handing over money online. Do your background research and don't fall for the many scams around online.
Strategy 7. Home Advantage
It's a simple method, but one of the best betting strategies for new bettors is to avoid betting against the home team. In every single sport, whenever a team plays at their home stadium, they are shown to have a huge advantage. In a standard NFL season, around 57% of teams win their home games. In the NBA that number rises to almost 60%. All things being equal, they would only win half of the time.
We saw some incredible results in soccer during the COVID-19 era, where away teams were suddenly winning far more games than ever before. Traditionally, European soccer fans are fearsome, generating hostile atmospheres. But while games were being played in empty stadiums, the effect of supporter removal was enormous.
In short, home field advantage is a very real phenomenon. Don't take it lightly.
Strategy 8. Hedging
Some of the best betting strategies are built around a cautious, consistent approach. Hedging is essentially a risk and bankroll management tool, designed to help you reduce losses when things go awry.
Hedging is especially useful to reduce your exposure after staking a riskier than normal bet. But it also comes into play when lines move rapidly and there's an opportunity to make a guaranteed profit. We'll talk more about this shortly. Finally, another reason to hedge is when you accidentally bet on the wrong team or market. It even happens to professional punters from time to time; we're all human!
An example of hedging would be something like this. Imagine you bet on a four team parlay and three of the picks have already won. You are now facing a polarized situation where you'll either have a big payday, or you'll win nothing at all, losing your original stake.
By placing an opposite bet to the final result you're rooting for, you can lock in a smaller profit. Your overall payout will be lower, but you'll make money no matter what the result is in the fourth game. And that's a nice position to be in. The popular cashout mechanic seen at most modern sportsbooks is built on the principle of hedging.
Strategy 9. Matched Betting and Arbitrage
Following on from the idea of hedging, one of the very best betting strategies of all is the concept of sports arbitrage. By shopping around multiple bookmakers, you can take advantage of discrepancies in the lines. Although it's not easy to find an arbitrage situation, they do exist.
An "arb" makes it possible to bet on all possible outcomes and still make a small profit. You can find plenty of calculators online to help you work out how much you need to place on each selection. But you'll need to be careful, as the bookies aren't stupid. If they know you're arbing, they'll be quick to shut down your account. So make sure to mix in lots of genuine bets too.
A similar tactic is that of matched betting. When you open a new sportsbook account, there's always a welcome bonus to enjoy. Similarly, loyal customers will receive reload bonuses and other deals. If you use the bonus to bet on one side of a market, laying the other on a betting exchange with real money, you can guarantee profits.
Sports Betting Systems and Staking Plans
As we already mentioned, it's no good knowing about the best betting strategies if you're incapable of managing your finances properly. A proper staking plan is crucial. For many bettors, it's as easy as taking 1% of your total available bankroll and only betting in units of that size. A riskier strategy would be to increase this to as much as 5%, but something around 1% is more common.
There are lots of negative progression systems found in the casino world, such as Labouchère, Fibonacci and Martingale. But these are incredibly risky and are not at all recommended. Some are more complex than others, but they invariably involve increasing the size of your stake after a loss. That's a good way to wipe out your bankroll, so these staking plans are not among the best betting strategies.
Kelly Criterion
Many sports bettors swear by the Kelly Criterion. This is a mathematical formula designed to calculate the correct stake for any sports betting situation. It factors in your overall bankroll size and the level risk involved in the bet, to determine the optimal bet size. It looks like this:
(BP – Q) / B = F
B = The returns on the bet. So this is effectively the decimal odds – 1;
F = Your optimal wager size given all factors;
P = The probability of your bet winning. Odds of 2.00 mean a 50% chance, or 0.5;
Q = The probability of your bet losing. Using the above example, the value here would also be 0.5.
Best Betting Strategies: Final Word
Now that you know all about our nine best betting strategies for making a long-term profit, why not put them into practice? Be sure to check out our selection of top sportsbooks to make sure you get the best possible odds on the widest range of lines. Good luck!
FAQ
What is a sports betting strategy?
A betting strategy is nothing more than a structured approach to placing ordinary sports wagers in an effort to make a profit. It can involve statistics, a staking plan and certain rules, but all betting strategies are different. We've listed nine of the best betting strategies elsewhere in this guide.
What is a sports betting system?
Although it sounds the same as a sports betting strategy, a system is subtly different. These require a number of specific events to occur at once to create a profitable scenario. When all of these align, the bettor will make their wager. A system is used to find bets, whereas a strategy is just a way of placing bets.
What are the best sports betting strategies?
There are too many to mention, but we've gone into lots of detail about the best betting strategies elsewhere in this guide. Scroll a little further up the page for more information about winning strategies.
Which sports betting sites have the best odds?
Our team of sportsbook analysts has listed their favourite sportsbooks at the top of this article. These offer the most competitive odds, so you can maximize the value from the best betting strategies found in this article.
Is there a guaranteed winning sports betting strategy?
Although we've listed several winning betting strategies in this guide, there are no guarantees. Even a proven strategy can eventually go bad, as different factors come into play over time. It's important to constantly assess your results and be dynamic.