How to Hedge a Bet: Your Complete Guide on Bet Hedging
Would you like to learn how to hedge a bet? Then we have some good news for you! In this complete guide to hedging, we'll explain exactly what the term means, followed by some examples of how to do it. We'll also discuss when you might want to hedge a bet, as well as answering the most frequently asked questions on the subject.
Best Sportsbooks for Hedging
Before we dive into learning how to hedge a bet, let's first take a look at the country's top sportsbooks. We recommend these betting sites for backing your selections since they offer the most competitive odds. But there's also a wide variety of lines on offer, not to mention convenient and secure payment methods, plus generous bonuses.
What Is Hedging?
If you're searching for information on how to hedge a bet, the chances are you already have some idea about what this entails. But in case you don't already know, and to make our guide as comprehensive as possible, let's first define the term "hedging".
A "hedge" is any bet that intentionally opposes an existing wager, with the aim of reducing your exposure or guaranteeing a profit.
Oops something went wrong!
For instance, let's say you backed Brazil to win the FIFA World Cup at odds of +450. They have now made it to the Quarter-Final stage and as a result, the odds have shortened to +200. If you opted to lay Brazil on a betting exchange at the lower price, this could be described as hedging.
Similarly, you might choose to place a bet on their Quarter-Final opponents as a form of insurance against the worst case scenario. This is also a type of hedge. "Hedging your bets" means deliberately betting against the original wager, to decrease the level of risk involved.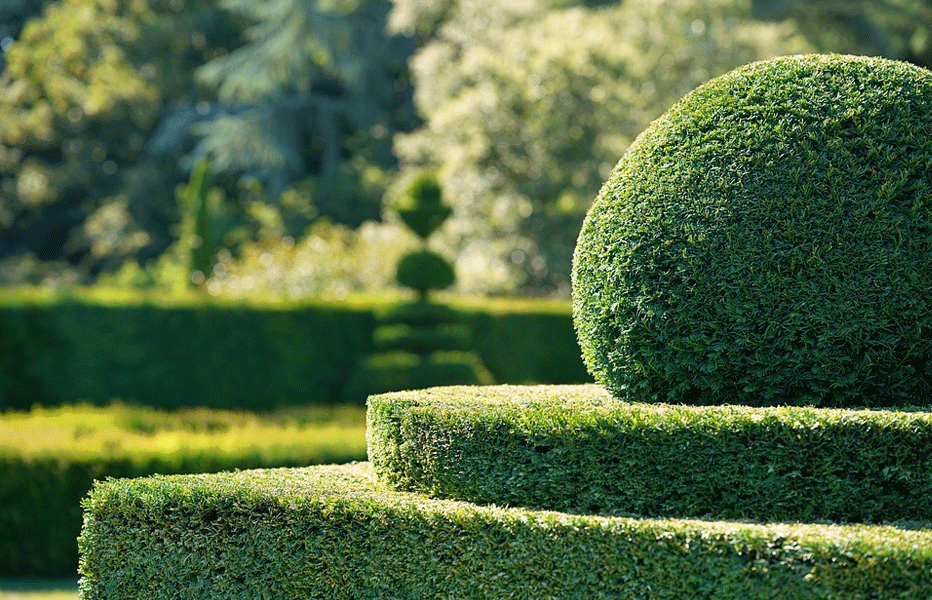 How Does Hedging a Bet Work?
Okay, with the basics out of the way, it's now time to learn exactly how to hedge a bet. For the purposes of this example, we'll talk about hedging futures bets. These are perhaps the most likely wager type to which a hedge would be relevant. However, it's possible to hedge literally any type of bet, even in-play lines.
Guaranteed Profit
Let's continue with our earlier World Cup example, but we'll add a little meat to the bones. Imagine that bet on Brazil at +450 was for €100, so our returns would be €550 if the bet proves successful. But now the odds are at +200 and we'd like to hedge.
The easiest way to approach this is to lay Brazil on a betting exchange. You'll need to pay commission on any winning bets placed at such a site and it's important to factor that into your calculations. Luckily though, there's an abundance of free to use hedging calculators available online to handle the complex math for you.
Let's assume 0% commission for this example, just to keep things as simple as possible. Punching the above information into our calculator tells us to lay €183.33 to guarantee a profit of €83.33. Here's the breakdown of how that works:
| Scenario | Original Bet P/L | Original Bet P/L | Total |
| --- | --- | --- | --- |
| Brazil wins World Cup | +€450 | -€366.67 | +€83.33 |
| Any other teams wins | -€100.00 | €183.33 | +€83.33 |
As you can see, no matter what happens, you're certain to make a profit of €83.33. If Brazil do indeed win the tournament, your new lay bet will lose. But you'll make more money from the original wager than you'll lose on the exchange. Similarly, if any other team wins, the original bet will be a loser. But your newly placed lay bet will protect you, covering this loss with a little profit in hand.
But hedging doesn't always have to result in a guaranteed profit. Let's look at an alternative example.
Take Back Your Stake
It's possible to hedge partially. For instance, you may want to let some of the original bet ride. This would make for a bigger profit if Brazil wins the competition and a smaller one if they don't.
A common approach is to lay just enough to get back your original stake, while allowing the rest of the bet to run. To achieve this, you'd need to lay enough to get back your initial €100. This is known as "underlaying".
Assuming no commission at the exchange, let's look at how that would work. Remember that it's now possible to lay Brazil at +200, having originally backed them at +450:
| Scenario | Original Bet P/L | Original Bet P/L | Total |
| --- | --- | --- | --- |
| Brazil wins World Cup | +€450 | -€200 | +€250 |
| Any other teams wins | -€100.00 | €100.00 | +€0.00 |
As the table illustrates, by laying Brazil to win exactly €100, we'll break even in the worst case scenario. But should Brazil go on to lift the trophy, we still make a profit of €250.
When Should You Hedge a Bet?
Now that you have a good idea about how to hedge a bet, let's discuss when you might want to take this approach. There are four main situations where you may choose to hedge, which are as follows.
1. Guarantee a Profit
If you're in a spot where you can lock up a guaranteed profit, you should seriously consider doing so. After all, this is what the betting sites aim to achieve and you rarely see a poor bookmaker!
If the odds of your selection shorten to the point where laying them (or backing alternative options) guarantees a profit, hedging just makes sense. You won't win as much as you would have by letting the bet ride. But by hedging to guarantee a profit, you'll no longer have to sweat.
2. Minimize Your Losses
Hedging works the other way, too. Sometimes a bet can just go disastrously wrong and it may not even be your fault. When it seems obvious that your existing bet is going south, there's little point in closing your eyes and hoping for the best.
If you're able to hedge and save at least some of the original bet's stake, that's better than nothing. You might still make a loss on the wager overall. But it's better to lose a small chunk of your bankroll than a big one.
3. Unexpected Occurrences
Some things are just impossible to predict. For instance, if a star player gets injured shortly before the game, the team's chances of winning will naturally decline. Or what about when a team decides to fire its coach? This will have a huge impact on the next few games, as the players adapt to new tactics and playing styles.
This might be a good time to consider hedging a bet. Whether you take a profit or a loss, the logic is that things have now changed too much. When you placed the original bet, you had considered all of the realistic possibilities. But when something drastic completely shakes everything up, it's time to go back to the drawing board.
4. Change of Opinion
It's not impossible that you might simply change your mind. You may have held a strong opinion when placing your bet, but perhaps you woke up this morning and something just felt different. You now lack the same degree of confidence in the wager and would prefer to minimize your exposure. In that case, hedging allows you to reduce your investment somewhat, or cancel it out entirely.
As humans, it's not just emotions and opinions that come into play when betting, either. We've all made errors when striking a bet before. Perhaps we accidentally staked too much or clicked on the wrong option when rushing before the game was due to start. This is not so much a change of opinion, as correcting a mistake. But nevertheless, hedging will help you to rectify the error.
Hedging In-Play
Thanks to the rise of in-play betting, it's now possible to bet on a game after the action has already begun. As such, live odds are actually a good medium for hedging a bet.
For instance, let's say you bet on a tennis player to win their match and you're now watching on television. Very early on in the contest your selection picks up an injury. They're able to carry on playing, but their mobility is clearly impaired. Unable to move around the court freely, you recognize that their chances of winning the game are now greatly diminished.
This would be a good time to consider abandoning your original bet. You could lay the player through a betting exchange at this point, looking to get as much of your original stake back as possible. Alternatively, you could simply bet on the opponent in-play. That way, should your original bet lose, you'll make some money back from the new bet. Either way, this is a form of hedging.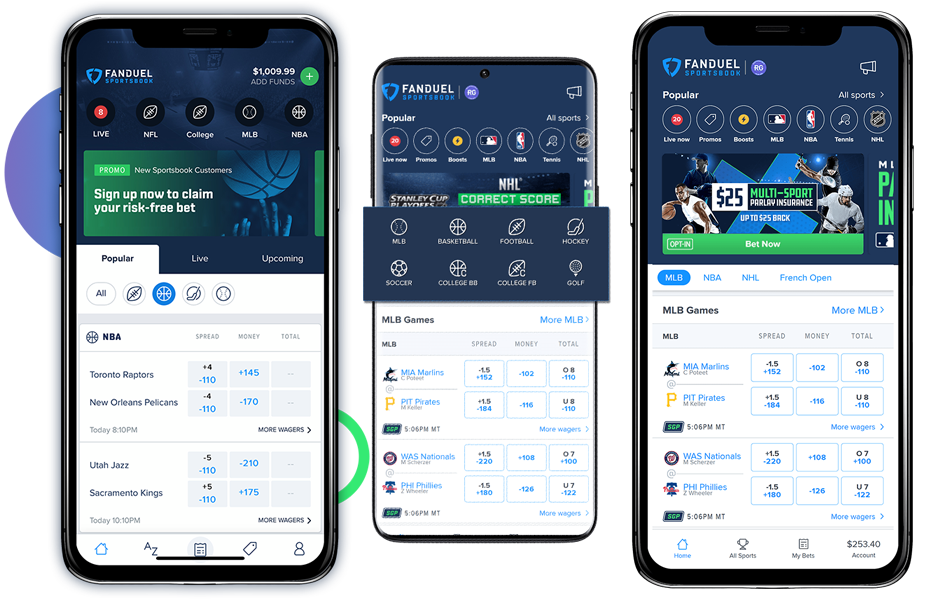 How to Hedge a Parlay Bet
Up to this point, we've only explained how to hedge a single bet, rather than a parlay. There's a very good reason for that, too. Since parlays involve multiple selections, there's no way to fully hedge such a bet. However, it's common practice to hedge when just one leg remains and all the prior selections have already won.
Imagine you've placed €10 on a parlay with legs, at odds of +180, +275 and +200. The first two selections have already won and now you're considering a hedge. What do you need to do? The easiest way to approach this is to treat the parlay as a single bet. Allow us to explain further.
In a parlay, the returns from each leg will roll over to the following bet. So in this case, your winning €10 wager at odds of +180 will generate €28 (€18 plus the original stake). That €28 then moves onto the next leg, which had odds of +275. This returns €105 (€77 plus the €28 stake).
So with the first two legs having won, you no longer have a €10 parlay. What you effectively have here is a €105 single at odds of +200. You can now use a hedging calculator, as we explained earlier, in order to guarantee a profit.
Difference Between Arbitrage and Hedging
You may have wondered what the difference between arbitrage betting and hedging is. After all, both forms of betting involve placing wagers on opposing sides of a line. The two are similar, but not quite the same.
Arbitrage is a deliberate strategy that involves scouring multiple bookmakers. Once you're able to find a big enough discrepancy between betting sites on a single market, you can guarantee a profit. You'll either back one side with a bookmaker while simultaneously laying it at a betting exchange. Or you'll use different bookies to cover all of the options.
With hedging, you're never striking multiple bets at the same time or in quick succession. You simply place a single wager and then at some point in future, you decide to minimize your risk or cut your losses. A second bet is then placed as a hedge to achieve the desired outcome.
Cashout vs. Hedging
The concept of cashout is still a relatively new one, but it's caught on quickly. Almost all online betting sites now offer this feature. But in case you're somehow unaware of it, here's how it works. After placing a bet, you'll receive an offer to sell some or all of the wager back to the bookmaker.
Of course, you don't have to cash out. You could wait longer to see if the offer improves, or simply let the bet run its course naturally. And most sites allow you to cash just a small portion out, giving you flexibility and control over your risk management approach. But is it any different to hedging? In truth, the answer is "no".
Cashout, whether partial or in full, is nothing more than hedging your bet. The only difference is that the sportsbook offering the cashout will take a cut when you accept the offer. Think of this as a convenience charge, since the alternative is to use a betting exchange. You'll have to register an account, deposit funds and strike a completely separate bet. With cashout, the bookmaker handles everything for you.
How to Hedge a Bet: Conclusion
Hedging is an excellent risk management strategy that can help to lock in profits or minimize your exposure. You'll need to pay close attention to changes in odds, but doing so can be highly rewarding in the long run.
Having read our guide, you should now understand how to hedge a bet and when it's appropriate to do so. Armed with this knowledge, you can make smarter sports betting decisions in the future.
FAQ
What is bet hedging?
In short, hedging is placing a new bet which opposes an existing wager, in order to cut your losses, guarantee profit or reduce exposure. You can learn more information, including how to hedge a bet, elsewhere in this guide.
Is it legal to hedge a bet?
Of course! There is no law against placing multiple bets on the same market. As long as sports betting is permitted in your jurisdiction and you are of legal betting age, hedging is allowed. To learn how to hedge a bet, be sure to read our guide thoroughly.
Is hedging the same as arbitrage?
No. Arbitrage is a calculated attempt to guarantee a profit by playing bookmakers off against each other. With arbitrage, you'll strike all of the bets involved at the same time, which is not the case with hedging. Although a hedge can be used to guarantee profit, it is often about reducing your exposure or just cutting your losses.
Where can I hedge my sports bets?
Once you understand how to hedge a bet, you'll need to know where you can do it. Towards the top of this page we've listed a selection of the best sportsbooks. They offer plenty of different sports and betting lines at competitive odds. Further, each one is fully licensed and offers secure payment options. As such, all of them are ideal hedge betting sites.
What are the risks of hedging bets?
The risks involved with hedging are no different to those involved when placing any sports bet. Human error is always a factor. So make sure you double check the odds and stake size before confirming the placement of your bet. Read and understand the settlement rules of your chosen market, too.
How does hedging a bet differ from cashout?
In truth, cashout doesn't really differ from hedging. Cashout simply makes the whole process a lot easier. You don't need to visit a separate site, register an account and then lay the original selection. With cashout, your chosen sportsbook takes care of the whole process.