What Is Draw No Bet? DNB Explained
If you're not sure exactly what Draw No Bet is, we're here to help. With so many different betting lines offered on games these days, it can be hard to keep up. Especially if you're relatively new to sports betting.
With that in mind, we'll explain in this guide exactly what Draw No Bet (DNB) means and how it works. We'll also reveal some of the best sportsbooks at which to place this particular type of wager.
Best Sportsbooks for the Draw No Bet Market
Before we go into what Draw No Bet actually is, let's kick off with a list of recommended betting sites for DNB. The following sportsbooks have been scrutinized by our expert team to ensure they're of the best quality.
We check dozens of criteria, covering everything from site security, to licensing and the betting markets themselves. You'll find these bookmakers to be trustworthy, with convenient deposit and withdrawal methods, as well as offering the most generous odds.
Oops something went wrong!
What Does Draw No Bet Mean?
Okay, now that you know where to place these bets, let's get into the nitty gritty. First of all, we should explain what Draw No Bet is. Often written as "DNB" for short, it is a specific type of bet that's comparable to the 1X2, or "Match Winner" market. It is usually placed on sports where a tie is a possible outcome. So it's not a common market in US sports, for instance.
Like 1X2, the aim of the Draw No Bet market is to identify the winner of the game. There's nothing fancy required, such as guessing the number of points or covering a handicap spread. You're simply predicting which team or individual will win come the end of the fixture.
However, unlike the 1X2 market, it is not actually possible to bet on the draw outcome. Instead, you can only pick either of the two winning options. If the contest subsequently ends in a tie, your stake is refunded. It's much like the "push" outcome seen in casino games like blackjack, or bets on certain Asian Handicap lines.
What is the Point of Draw No Bet?
If you look at the most common US sports, such as basketball, baseball and football, Draw No Bet feels somewhat pointless. After all, these contests always go to overtime if the scores are level. So there can never be a tie in the game, which is why sportsbooks don't offer this possibility in the regular match winner market.
However, sports betting extends across the entire planet, not just the United States. And most sports outside of the country do not follow this model. Games like soccer, cricket, handball and rugby can all end in ties, for instance. Even combat sports like MMA and boxing can wind up as a draw.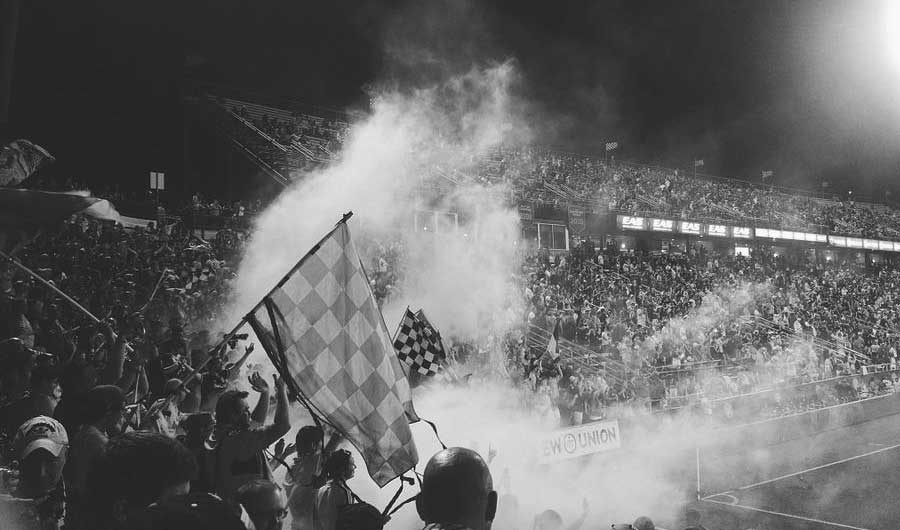 Entertainment Value
But the thing is, not many people enjoy betting on the draw. Sure, if you're a serious bettor and you've identified value in that particular outcome, you should place the wager. But most people involved in sports betting are there for entertainment. It's nothing more than a hobby. So while they want to win money, they also want to have fun. And cheering on a draw is not an enjoyable way to bet.
With that in mind, the Draw No Bet market suddenly makes a lot more sense. Sure, you can still bet on one team or the other in your soccer match via the 1X2 market. But here there are two ways your bet can lose. Betting on Team A means that Team B cannot win and nor can the game be tied. DNB removes a little of the jeopardy, offering something of a safety net for your wager.
Draw No Bet Example
If you're still not sure what we mean, let's run through an example of a Draw No Bet wager. Imagine a soccer game between the United States and Mexico. This is a sport where it's quite common to see the game end in a tie after 90 minutes. As such, it's possible to bet on that outcome in the match winner market. The 1X2 line might look something like this:
Mexico @ +100; Draw @ +235; USA @ +230
Mexico are the slight favorites to win this hypothetical tie, but it looks set to be a close game. Nobody would be too shocked if the USA took the victory, while a tie doesn't seem improbable either. It's a tricky puzzle to solve and a lot could go wrong with this bet.
A more appealing proposition might be the DNB market, where the odds would likely be similar to these:
Mexico @ -195; USA @ +145
As you can see, the odds of both teams winning have been reduced somewhat. That's because there are now only two possible outcomes, making it much more likely that your bet will win. You're essentially giving up a little value in return for a better chance of profiting.
A bet on Mexico would still lose if the United States were to win the game. But if the result is a draw, then the wager is deemed to be "no bet" and your stake is returned to you in full.
Popular Sports for DNB
The Draw No Bet market is most common outside of US sports. Bookies offer this bet type on pretty much any event where a tie is possible. Here are the most popular sports featuring DNB lines:
The world's most popular sport, soccer matches often end level after 90 minutes. As such, you'll find the Draw No Bet market offered on most soccer games.
Ties are not nearly as common as in soccer. But you'll find many top bookies, especially in Europe, offering the DNB market on both Rugby League and Rugby Union.
Another sport that's popular in Europe, handball games can also end in a draw. Any sportsbook offering handball games is likely to provide DNB markets too.
Ice Hockey. That's right! When betting on hockey outside of the US, it's common to see a 1X2 match winner market. As such, Draw No Bet is a popular alternative. However, "Tie No bet" is increasingly common in the NHL too, with sites like DraftKings offering this bet type.
Draw No Bet Tips
Here are a few pointers to keep in mind when considering a Draw No Bet wager.
1. Each Competition Is Unique
Not all sports have the same probability of ending in a draw, which should play into your thinking. But even if you focus on a single sport, not every competition within that sphere is equal either.
For instance, at the halfway point of the 2022/23 English Premier League season, 23% of fixtures ended as a draw. But at the same point in the Greek top division, that figure was 29%. It's important to study the form correctly and understand what is likely to happen with a Draw No Bet wager.
2. Oppose Favorites
For many punters, betting is all about identifying shock results. But by its very nature, a longshot bet won't be successful all that often. That's a big reason why Draw No Bet is popular with many bettors, since it allows you to back the underdog with more confidence.
You might think the favorite's odds are far too short, but backing the outsider on the 1X2 market is still risky. If the game ends as a tie, your decision to oppose the favorite was proven entirely correct. Yet you didn't gain a financial reward for your efforts. DNB gives you a little extra breathing space to back an outsider, knowing you'll be refunded in the event of a tie.
3. Draw No Bet Parlays
If you have several DNB selections in mind, it's worth considering building a parlay. Although this type of play can be riskier, the rewards are much greater. And when compared to a regular match winner parlay, Draw No Bet offers a bit of additional security. Allow us to explain.
In the DNB market, a tied game acts just like a void bet. If one game in your parlay was postponed, it would simply be removed from your parlay. So a 4-leg bet simply becomes a 3-leg bet, for example. Imagine a traditional match winner parlay, where you've bet on Team A and the game finishes tied. Your whole parlay would be a loser. But with DNB, this fixture is simply scratched from the bet, keeping your entire parlay alive.
Alternatives to Draw No Bet
If you're not convinced that DNB is right for you, try these alternatives.
Asian Handicap. The Asian Handicap is designed to eliminate draws by providing partial advantages to the underdog. In soccer, for instance, you might see a team offered a 0.5 goal headstart. That makes a tie impossible. Furthermore, one specific Asian line offers a 0 handicap. In the event of a tie, you'll receive a refund on your stake.
Double Chance. This is not at all like the Draw No Bet market, but it does a similar job. DNB is designed to reduce the risk involved, by eliminating one of the three possible outcomes. With Double Chance, you combine two selections into a single bet, which also minimizes your risk and maximizes your chances of success.
Draw No Bet 1st Half. As the name suggests, this type of bet has the same mechanics as the standard DNB, but only for the first half. So instead of betting over the course of the entire game, you simply bet on the first period of the action.
What Is Draw No Bet? Conclusion
What Draw No Bet offers bettors is a way to predict a game's result with less risk than the standard 1X2 market. By returning your stake in the event of a tie, you can bet on one side or the other with much more confidence. Although the odds will be reduced as a result, the increased win frequency more than compensates.
Now that you fully understand exactly what Draw No Bet means, why not give it a try for yourself? We've highlighted some of the best sportsbooks in the country at which you can place DNB wagers. Join one today, claim your welcome bonus and enjoy a different way to bet on sports.
FAQ
What is the meaning of DNB in sports betting?
DNB is a shorthand way of writing "Draw No Bet". This is an alternative way to wager on the winner of a sporting event where a tie is a likely outcome. It offers less risk than the usual 1X2 market since your stake is returned should the contest finish as a draw.
Is Draw No Bet the same as Double Chance?
Absolutely not. Both bet types seek to increase your chances of winning and reduce the risk involved in your bet. But Double Chance allows you to choose two outcomes in one wager, while Draw No Bet only permits one selection. It simply removes the draw option from the thinking entirely.
Where can I find Draw No Bet markets?
Now that you know what Draw No Bet is all about, you can visit our top-rated sportsbooks to try for yourself. Most betting sites offer DNB lines these days, but our favorite bookmakers are named elsewhere on this page.
Is Draw No Bet like Asian Handicap?
Asian Handicap lines offer a head start to the underdog. So Team A might receive a 0.5 goal handicap over Team B. By using partial goals, it's not possible for the game to end in a tie, thus removing the option from the betting. The difference is Draw No Bet doesn't involve handicapping. However, there is one specific Asian Handicap line where the underdog receives a 0 goal advantage. On this particular line, the effect is the same as a DNB wager.
Can you have Away No Bet Instead?
It's not very common, but we have seen past examples of bookmakers offering Away No Bet as an alternative line. The principle is the same as Draw No Bet, only your refund applies if the visiting team wins. We can only conclude that it wasn't too popular with bettors, as it hasn't yet caught on.