NetEnt Common Draw Live Blackjack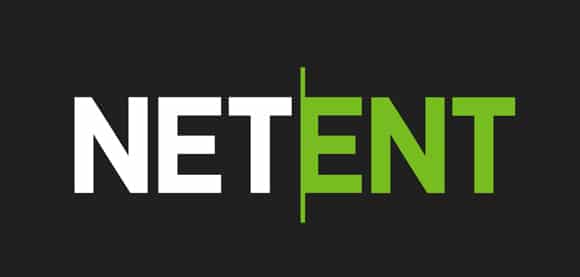 One unique feature of NetEnt Common Draw Live Blackjack is that there is always a seat available for you to play. How this is possible? Well, every player that plays online will draw the same cards. This means everyone competes with the dealer using the same cards. But while playing you can decide to draw a card, stand or double. Depending your decisions and a good doses of luck you will either lose or win during each round. In this way NetEnt has created a scalable version of the very popular game of Live Blackjack. And this even has more benefits then the fact there is always a seat open. One of the other benefits is that you can play using really low stakes. You can play NetEnt Common Draw Live Blackjack with a minimum stake of €1,- per round, and a maximum stake of €200,- per round. This is not bad since most live blackjack games can only be played with a minimum bet of €5,- or €10,- per round. On top of this the game is most of the times available 24/7 because there are always plenty of people that want to play worldwide. This means you can play whenever you want, anytime!
Unique benefits
Always a seat available to play a game of Live Blackjack.
Perfect game while playing with a smaller budget. This game is available from as low as €1,- per hand.
Great for playing a few quick rounds, you won't have to wait for between one and six other hands to be played.
High rollers can play NetEnt Common Draw Live Blackjack with up to €200,- per hand.
This game is available for mobile players on a smartphone or tablet (iOs & Android).
How to play NetEnt Common Draw Live Blackjack?
Although the game sometimes looks a bit strange, it is not very different from playing a regular game of live blackjack. The only real difference is that the dealer only draws one hand and sometimes draws cards on the table while you already decided to stand. Why? Because other players decide to for example double or draw another card. After all players stopped playing the dealer will reveal its cards and play until either the dealer goes bust or its stands. Once this happened all results will be checked and a share of the people will win and a share will lose. Let's hope you're on the winning side!

Where to play NetEnt Common Draw Live Blackjack?
Below you will find a selection of safe and secure online casinos where you can try out NetEnt's Common Draw Live Blackjack game.
STATES: MI,PA,NJ,WV

1

Bonus

$25 Free

+$1000

Loyal players are rewarded with M Life Rewards
Up to $1000 in bonuses and $25 No Deposit
Promo code: BBCUSA

BetMGM review

STATES: MI,PA,NJ,WV

2

Bonus

$50 Free

+$2000

Get $50 Free No Deposit (on registration)
Sports & Fantasy Sports Betting Available
Fully Licensed US Casino

DraftKings review

STATES: NJ & PA

3

Bonus

$10 No Deposit

+$500

No Deposit Bonus Code for $10 Free
Up to $500 Casino Bonus or Free Bets
Promo code: UBCASINO10

Unibet review

STATES: MI,PA,NJ,WV

4

Bonus

$2000

+$100

Licensed & 100% Safe Online Casino
Enjoy a Welcome Bonus worth up to $2100
Promo code: BBCCZR

Caesers review

STATES: NJ & PA

5

Bonus

$20 Free

+$1000 Bonus

Generous $1000 Welcome Offers and $20 No Deposit
Excellent mobile gameplay due to Borgata Casino App
Promo code: BORGBBC

Borgata review

STATES: NJ ONLY

6

100% Bonus

$1000

+25 Spins

100% Match Up Bonus up to $1000
Over 15 years of experiece within iGaming industry
Mobile apps for excellent experience

Party Casino review

STATES: MI,PA,NJ,WV

7

Bonus

$1000

Risk Free

Licensed US Casino & Sportsbook
Get up to $2000 in bonuses and refunds
Fanduel has a great reputation and excellent customer service.

Fanduel review
Perfect game mode to learn playing Blackjack
When you want to master the game of Blackjack then NetEnt Common Draw Live Blackjack is a perfect choice. Why? This has multiple reasons. First off all you will be able to play Blackjack with a very small stake per round. The minimum stake per round is €1,- but you can also bet for example €2,-, €3,- or €5,-. Because of this you won't burn your budget within seconds due to high minimum betting limits.
In addition to this the Common Draw version used the regular Blackjack rules. These are easy to learn and perfect for players who want to get more experienced in playing the game of Blackjack. In the next paragraph we will summarize the most important  rules of the game.
Basic rules Common Draw Live Blackjack
The game of Common Draw Live Blackjack is played between the dealer and the players. During the game the goal is to create a hand as close a possible to 21. Every number represent its own value, faces are 10 points and the Ace is 1 or 11. Exceeding 21 will bust your hand which means you lose your stake. When a round of Blackjack start you will receive two initial cards face up which you can use to decide if you want to buy another card or stand. When you receive a 10 or a face (10) and an Ace you will have a Blackjack, 21 with your initial cards. This pays 2:3. During the first moment of the game you will also be able to see one of the dealers cards. Based on your cards and the dealers cards you can decide to draw another card (Hit) or stop (Draw). In addition to this the game features other betting options including splitting, doubling and insurance. Below you will find some of the most important rules;
A Blackjack pays 3 to 2.
Insurance pays 2 to 1.
The Dealer must stand on 17 or more.
The Dealer must draw below 17.
You can double with initial cards that equal 9, 10 or 11.
Splitting is possible with two of the same card (Jack, Jack or Seven, Seven).
High quality streams and connections
While playing Common Draw Live Blackjack by NetEnt you will enjoy high quality video streams and stable connections. This creates a perfect experience while playing this game through a proper internet connection. Players who have troubles with the quality can choice to lower the video quality in order to try to get a more stable connection. This ensures they can play all the time, and won't have to worry about hick ups.
Important innovation by NetEnt
In 2014 NetEnt won the Innovator of the Year Award at the International Gaming Awards (IGA). And the launch of the Common Draw Live Blackjack game had a huge role in winning this prize. Most of the jury where really blown away by the fact that the game was being streamed in HD-quality and that it offered unique branding opportunities for online casino brands. In addition to this it was of course great that the game offers multiple unique benefits to its players. Because of this the whole industry benefited of this clever innovation.