Responsible Gaming at online casinos
Online Casinos are fun and playing at these casinos should stay fun. Every player can try a number of casinos and games. You can play with free chips or with real money. When you play with real money it is important that you play responsible. Responsible gaming at online casinos can be hard and difficult. You can get stuck up while you are gambling and become a problem gambler. Of course you can win at online casinos. But you can also lose money when you play at these casinos. Gambling should be and stay a sort of entertainment. We don't want you to see it as a way of making money. When you feel you are losing control over your gambling behaviour we recommend you to use responsible gaming tools at the casino.
On this page I am going to tell you more about responsible gaming at online casinos. You find details of different responsible gaming tools at casinos and tips how you can notice that your gaming is becoming problem gaming. You can read information about the following subjects on this page.
What is responsible gaming
Casinos with responsible gaming tools
Available responsible gaming tools
Set limits
Take a break
How to notice problem gambling or addiction
Frequently asked question
What is responsible gaming?
At online casinos you play with real money. Responsible gaming is a way of playing casino games with real money in a responsible way. You play responsible when you play with money you can miss and not with money you need for your daily life. When you close a loan to play casino games you don't gamble responsible. Responsible gaming at online casinos is gambling within your budget and when you have your gambling under control.
Reliable Online casinos offer responsible gaming tools at their casinos. You can use these tools to prevent problem gambling and addiction. A bit further down this page I tell you more about these tools.
Online Casinos with responsible gaming tools
Before I am telling you more about tools to help you play responsible at an online casino I give you an overview of online casinos with responsible gaming tools. In the table underneath you find a list of reliable and safe online casinos in your country. These casinos all have high focus on entertainment and responsible gaming. They all offer you tools which you can use to prevent problem gambling. Every casino offers different tools. But all of them help their players when they notice problem gambling. We recommend you to play at casinos listed on our website. We only add casinos with responsible gaming tools.
CASINO
REVIEW
BONUS
RATING
REGISTRATION
PLAY
Videoslots


T&C Apply

11 Spins
100% Bonus

-
Unique Casino
€10 Free
100% + 20 Spins
€10 Free
Cookie Casino
50 Free Spins
100% Bonus
50 Free Spins
Slotwolf
50 Free Spins
150% Bonus
50 Free Spins
Slot Hunter
20 Free Spins
200% Bonus
20 Free Spins
Caxino Casino
€200,- Bonus
100 Free Spins
-
N1 Casino
25 Free Spins
150% Bonus
25 Free Spins
Jonny Jackpot
100 Bonus Spins
100% Bonus
-
BetAmo
50 Free Spins
2x 100% Bonus
50 Free Spins
Wildz Casino
€500,- Bonus
200 Free Spins
-
PlayGrand
50 Free Spins
150% Bonus
50 Free Spins
Set yourself limits
At almost every online casino you can set you personal gaming limits. In your account you can control your gambling with the following limits
Deposit limit: Maximum amount of money you want to deposit daily, weekly or monthly
Wagering limit: The maximum amount of money you want to wager daily, weekly or monthly
Loss limit: How much you want to lose during a certain period
Session limit: The maximum length of time you are allowed to play before the casino loggs you out
Responsible gaming is taking a break!
Gambling is something a lot of people get addicted to. To assure you don't get addicted we advise you to take a break often. Daily, weekly or even monthly breaks. A number of casinos offer you the option to freeze your player account for a certain period. Freeze your account for a period. During this time you will not receive emails with promotion. So you won't get pushed to come back and play again.
Follow these guidelines of responsible gaming
We have summed up a few important steps to follow to prevent getting addicted to online gambling.
Consider gambling as a form of entertainment, don't think it is a way to earn money.
Don't think you can win back your losses.
Decide how much you want to spend and set a limit in your player account.
Only gamble with money you can miss.
Only play with licensed operators.
Keep track of the amount of money you spend gambling.
Never borrow any money for online gambling.
Set gaming limits.
Ask for help when you doubt of an addiction.
Know when to stop gambling
An important aspect of responsible gaming is to know when you have to stop gambling. It is not easy to notice when you have to stop and when things are going a bit too far. Underneath questions can help you to recognize if gambling is getting a huge problem for you. The more questions you can answer with "yes" the greater the chance of a problem.
Personal state of your mind
Are you thinking and talking about gambling all the time?
Have you used gambling to escape from worries?
Are you restless when you are trying to quit gambling?
Did gambling cause you restless nights?
Have you ever considered suicide after gambling?
Self control 
After you have won any money, did you have a strong urge in winning more?
After you have lost do you feel the urge to win back your money?
Have you ever felt an urge to celebrate good fortune in your life by playing for a few hours?
Do you want to play with higher stakes all the time?
Have you not been able to resist gambling?
Have you ever had problems in setting limits or stop playing games?
Financial situation
Do you gamble till you have lost all your money?
Do you ever gamble to try and win to pay any debts?
Have you ever borrowed any money?
Have you ever sold anything to use the money for gambling?
Relationships and living in a society
Have others ever criticized you for gambling?
Has gambling ever made your homelife unhappy?
Have you ever lost a relationship (friend, family) because of gambling?
Has gambling affected any of your reputations?
Do you lie to family or friends to hide your gambling?
Are you counting on others to solve your financial problems?
Did you ever lose time from school or work because of gambling?
Did gambling cause a decrease in your efficiency or your professional ambitions?
Have you lost a job because of gambling?
Have you stopped education because of gambling?
Have you committed any illegal act or crime because of gambling?
If you recognize some of the above behaviours in someone close to you or in yourself, we recommend you to get advise or professional help. You can also contact our team. We will help you to get in contact with the right companies and people.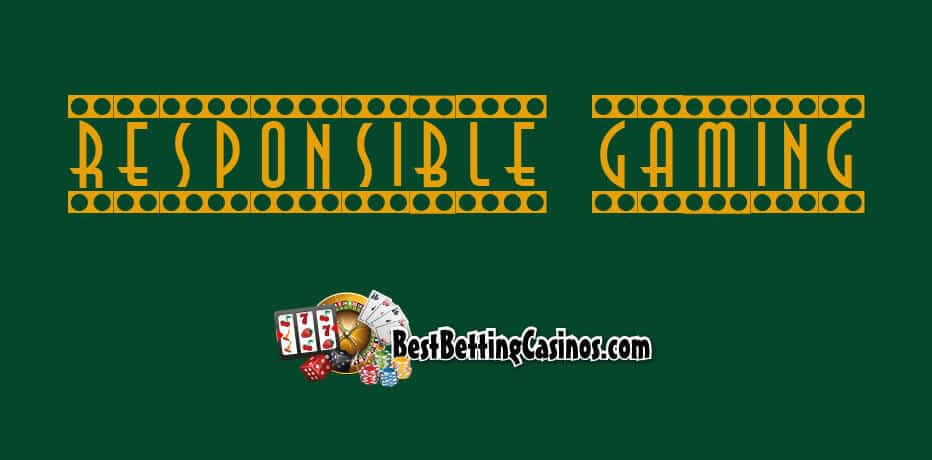 Start playing with a no deposit bonus
If you are certain you are not getting addicted we recomend you to play at casinos that offer you a no deposit bonus. At these casinos you will find free play money. You can start playing without making a deposit.
Click here to few all casinos with a no deposit bonus