UFC betting halted by AGCO after integrity concerns
Sportsbook operators in Ontario are ordered to stop accepting bets on the Ultimate Fighting Championship (UFC). The Alcohol and Gaming Commission of Ontario (AGCO) wants operators to stop taking bets due to several integrity concerns.
Ban on all UFC betting
According to the Ontarian regulator all sportsbook operators should stop offering UFC betting odds right away. The reasons for this is that the regulator think several rules intended to protect sporting integrity are not followed.
First of all any event which is allowed to bet on ''must be effectively supervised by a sport governing body which must, at minimum, prescribe final rules and enforce codes of conduct that include prohibitions on betting by insiders.''
On top of this there must be ''integrity safeguards in place which are sufficient to mitigate the risk of match-fixing, cheat-at-play, and other illicit activity that might influence the outcome of bet upon events.''
Oops something went wrong!
Although the UFC has changed its rules and thereby fighters aren't allowed to bet on UFC events any more other insiders – such as coaches, managers, handlers, athletic trainers, and medical staff – are still permitted to bet. This is in line with AGCO regulations which have been in place since the launch of the Ontarian betting market on 4 April 2022.
The AGCO has stated that it '' learned of publicized alleged incidents, including possible betting by UFC insiders, as well as reports of suspicious betting patterns in other jurisdictions.''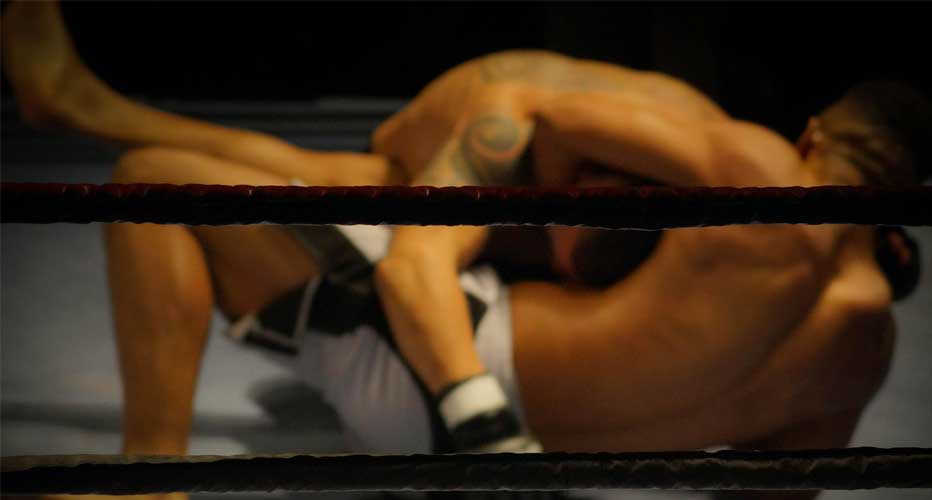 Investigation over suspicious betting
There are also clear signs that some betting activities seem to be very unnatural. Last month, just after the UFC has changed its rules regarding betting by fighters, ESPN reported that there is an ongoing investigation over suspicious betting activities on the bout between Darrick Minner and Shaylin Nuerdanbieke.
According to the ESPN story a large sum of money was betted on Nuerdanbieke to win the fight in the first round. The potential reason for this bet where rumors that Minner was injured. Although there maybe was a minor injury, Minner won the fight in just over a minute by the way of knockout.
The AGCO stated that it takes this step to protect the public interest. According to the regulator they won't allow any betting on the UFC any more until necessary remedial steps have been taken.
Betting on Ultimate Fighting Championship
Throughout the last twenty years the popularity of the UFC has rocketed. Although UFC fights are very similar to MMA in most people's minds, there are some big differences. The UFC basically combines multiple fighting styles, including MMA and grappling, to identify the most effective ones.
Nowadays the UFC feature big stars who enjoy massive paydays due to lucrative pay-per-view deals. One of the biggest faces of the UFC is of course Connor McGregor. The Irish fighter is known for his brilliant fighting style but also for his cocky behavior. Although McGregor is the most prominent face of the UFC, he is actually not considered to be the best UFC fighter ever. Currently the following fighters are labeled as the best UFC fighter ever by DAZN.
Anderson Silva
Khabib Nurmagomedov
Daniel Cormier
Stipe Miocic
Fedor Emelianenko
Amanda Nunes
Demetrious Johnson
Jose Aldo
Conor McGregor
Max Hollwaway
There are various newer fighting organizations which are similar to the UFC including One Championship, AMC Fight Nights, and Bellator MMA. All these competitions are also available to bet on at most sportsbooks.