Posted
December 5, 2022
in Gambling News
198
Post Created at
2022-12-05
| Last Modifed date
2022-12-05
More than $511bn per year is gambled illegaly by US players
The innovation Group published a survey and examined three sectors of illegal, also known as the grey market, gambling: sports betting, online casino and "skill gaming" machines.
The innovation group conducted a survey with over 5,200 US adults participating. They were asked questions as "how their overall gambling habits for both land-based and interactive and regulated and unregulated were". The players who spent their money on regulated  sites was then benchmarked against official figures. Using this equation we can understand how players under- or over report their spend, and this was then used to adjust figures for unregulated spend.
This was combined with baseline figures based on the public reporting, census data and other sources to determine the size of the market without a license.
Illegal gambling is a scourge on society
The report says that players gambled around $510.9bn per year using unregulated sites or machines. This leads to a revenue of $44.2bn.
Oops something went wrong!
The illegal and unregulated gambling market is a scourge on our society. They are taking advantage of vulnerable customers, skirting regulatory obligations and robbing the communities of critical tax revenue which could be used for infrastructure, education and other facilities. AGA president and CEO Bill Miller said that they always knew that the illegal and unregulated market expansive is, but that this report illuminates how pervasive it is.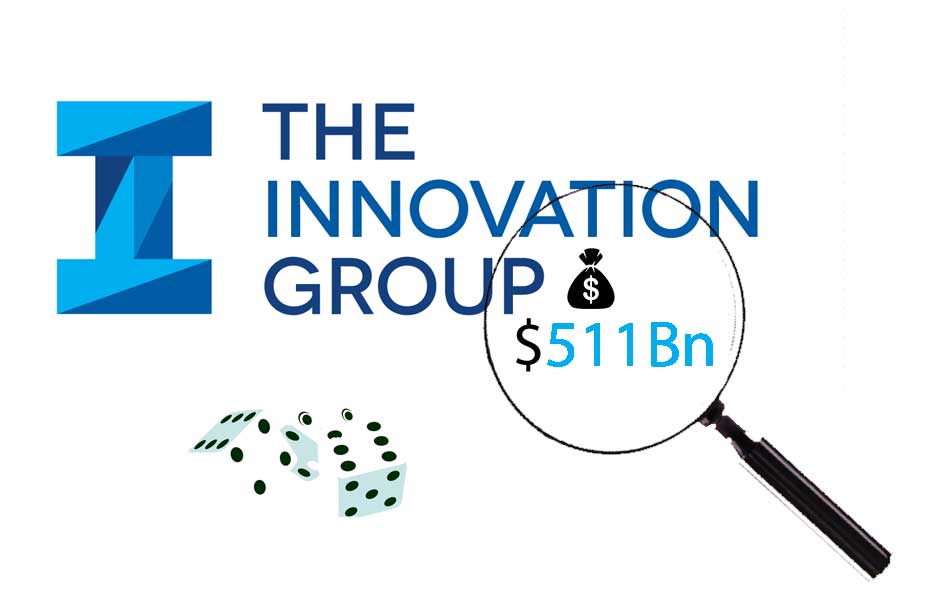 Unlicensed online casino
It is estimated that players wager $337.9 billion annually on unlicensed online gambling and table games. With the knowledge that gambling is allowed in only a handful of states in the US.
All these games then produce a revenue of $13.5bn for unlicensed bookmakers.
In total only 52% of US online casino players used legal online casino sites. While 30% of the players used illegal channels and 18% used both legal- and illegal sites.
If you divide the revenue by region, players in the southern US bet the most, a total of $150.8 billion on online casinos. This led to $6 Billion in revenue. And this while there are no states in South America that allow online casinos.
For the midwest the total revenue was $3.7bn on stakes of $91.8bn. The revenue in the west was $2.0bn on stakes of $49.2bn.
In the Northeast – where legal online casinos are more common – the illegal revenue was at it's lowest. $1.9bn, on stakes of $46.1bn.
Skill machines
While online casino stakes were higher, it is found that unlicensed machines bring in more revenue: $26.9bn on stakes of $109.2bn.
The report used five benchmark states where grey-market, skill-based machines are common in order to determine the total figure. These states were Nebraska, Georgia, Virginia, Kentucky and Pennysilvania.
And again the most revenue was obtained in the South with $12bn, on stakes of $49bn. In the northeast, revenue was $5.6bn, on stakes of $22.9bn.
The midwest and south both had revenue of $4.6bn on stakes of $18.7bn.
The AGA warned us in 2021 that the popularity of these skill gaming machines was growing rapidly.
Unlicensed sports betting
The illegal revenue obtained with sports betting was the lowest, at $3.8bn, while handle was $63.8bn.
Despite that betting is legal in 31 states, only 51% of US sports bettors said they bet via legal channels. This compared to the 15% that only used illegal operators operators. 34% used both legal and illegal options.
The AGA found that more than half of the Americans that bet on sports via illegal bookmakers, thought that they were wagering legally.
Again, revenue and turnover were highest in South, at $1.8bn and $29.5 bn. With less legal sports betting states.
In the Midwest, handles was $17.0bn and revenue was $1.0bn. In the west this was $7.0bn and $417m, while in the northeast, revenue was $621m from handle of $10.4bn.
Illegal gambling effects
The AGA noted that, while licensed operators have to follow strict legal standards, unlicensed operators don't have to. As a result that the unlicensed operators expose players to much more harm.
The legal gaming industry is one of the most regulated industries in the US, says the company. "Whether we are talking about financial solvency and other licensing requirements, know your customer or anti-money laundering regulations, legal gambling operators and suppliers comply with thousands of laws regulations. These laws and regulations have been made to protect the consumer and the confidence in the gaming market.
Besides, it said that unlicensed gambling represents a major loss to tax revenues. With this comes that there is less money for facilities.
"The scale of tax loss is enormous: more than half of all potential state gaming tax dollars are lost to the illegal gambling market" says the AGA.
At which casinos can I gamble legally?
Although the US has harsh online gambling laws in most states there is a strong portfolio of safe online casinos available in certain states. People who are living in Connecticut, Delaware, Michigan, New Jersey, Pennsylvania, and West Virginia can choose to play at one of the available licensed and regulated online casinos.
As said earlier, around 50% of the players that gamble via illegal sites don't even know they do. So our expert team from BestBettingCasinos.com has picked a few well-reviewed casinos where you can play. We pick casinos based on licensing, player security, payment options, game offerings and bonuses and promotions
STATES: MI,PA,NJ,WV

1

Bonus

$25 Free

+$1000

Loyal players are rewarded with M Life Rewards
Up to $1000 in bonuses and $25 No Deposit
Promo code: BBCUSA

BetMGM review

STATES: MI,PA,NJ,WV

2

Bonus

$50 Free

+$2000

Get $50 Free No Deposit (on registration)
Sports & Fantasy Sports Betting Available
Fully Licensed US Casino

DraftKings review

STATES: NJ & PA

3

Bonus

$10 No Deposit

+$500

No Deposit Bonus Code for $10 Free
Up to $500 Casino Bonus or Free Bets
Promo code: UBCASINO10

Unibet review

STATES: MI,PA,NJ,WV

4

Bonus

$2000

+$100

Licensed & 100% Safe Online Casino
Enjoy a Welcome Bonus worth up to $2100
Promo code: BBCCZR

Caesers review

STATES: NJ & PA

5

Bonus

$20 Free

+$1000 Bonus

Generous $1000 Welcome Offers and $20 No Deposit
Excellent mobile gameplay due to Borgata Casino App
Promo code: BORGBBC

Borgata review

STATES: NJ ONLY

6

100% Bonus

$1000

+25 Spins

100% Match Up Bonus up to $1000
Over 15 years of experiece within iGaming industry
Mobile apps for excellent experience

Party Casino review

STATES: MI,PA,NJ,WV

7

$100 Bonus

$1000

Risk Free

Licensed US Casino & Sportsbook
Get up to $1100 in bonuses and refunds
Fanduel has a great reputation and excellent customer service.

Fanduel review
 According to: IGamingBusiness