This is how to win millions at Pokerstars Casino!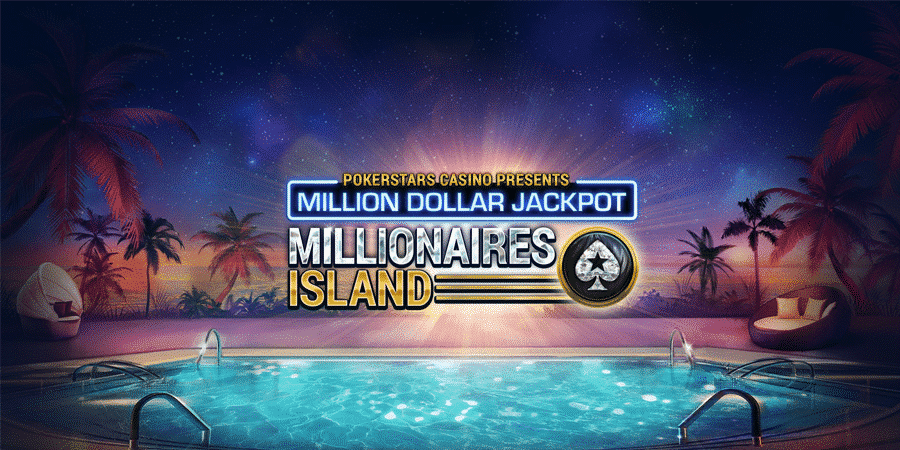 Many people dream about it, and some people actually achieve it; ''Becoming a millionaire while gambling or playing (online) lotteries''. Last year nine players accomplished this goal by playing at Pokerstars Casino. These nine players together took home a grand total of over 15 million dollars. Especially Pokerstars in-house build Millionaires Island Progressive Jackpot Slot realized a lot of millionaires last year. A total of six players landed a Jackpot over 1 million dollars in 2017. This shows everything is possible while playing at Pokerstars!
Open Pokerstars!
Largest Jackpot Win; 2,5 Million Dollars!
One Pokerstars player had a really special Christmas time last year. This players actually won over 2,5 million dollars on the Millionaires Island slot by Pokerstars. This amazing Jackpot can really change lives! In total the Millionaires Island slot payed out almost 9 million dollars in Jackpots last year. Besides this Jackpot Slot the Stars Mega Spins, another Pokerstars in-house build slot, payed out a huge Jackpot of almost 1,5 million dollars. The other 1+ million Jackpot landed on the Genie Jackpot Slot ($1,3 million) and the Arcade Bomb Slot ($1,8 million). Check out the table below for numbers about all million dollar pay-outs last year!
| Date | Game | Prize |
| --- | --- | --- |
| 26/01/2017 | Millionaires Island | $1,517,303.08 |
| 22/02/2017 | Genie Jackpots | $1,410,720.04 |
| 24/02/2017 | Millionaires Island | $1,368,821.28 |
| 26/07/2017 | Millionaires Island | $2,439,369.27 |
| 27/07/2017 | Millionaires Island | $1,348,812.57 |
| 04/11/2017 | Millionaires Island | €1,517,256.34 |
| 10/12/2017 | Arcade Bomb | $1,879,437.02 |
| 26/12/2017 | Millionaires Island | $2,510,318.95 |
| 30/12/2017 | Stars Mega Spin | $1,409,566.38 |
As you can see in the table above, December was a good month to play at Pokerstars Casino. In total three Jackpots appeared with a grand total of almost 6 million dollars!
Over 150 new games in 2017
Next to their two in-house build Jackpot slots Pokerstars has launched over 150 new games in 2017. Because of this the casino is building up a very strong game portfolio. Because of this we really expect Pokerstars to grow in 2018. More and more online gamblers will join Pokerstars, and not for Poker games only. Pokerstars will become one of the one-stop shops for all kinds of gambling excitement.
"PokerStars Casino grew from strength to strength in 2017. The launch of two exclusive, in-house developed $1 million guaranteed jackpot slots games in one year alongside the launch of over 150 new games has created what we believe to be a very strong offering and a truly unique online gaming experience for our customers." Bo Wänghammar Managing Director of PokerStars Casino.
Jackpot Games at Pokerstars Casino
At the moment you will find over 30 different Jackpot Slots at Pokerstars Casino. You won't have to install any software to play these games (instant play). Because of this you can start spinning your favourite Jackpot Slot right after making your first deposit. And during every spin you will have a chance of winning one of the many amazing Jackpots. Below you will find some of the most popular Jackpot Slots that are currently available to play at Pokerstars Casino;
In-house Build; Stars Mega Spin and Millionaires Island.
Playtech; Age of the Gods.
NetEnt; Divine Fortune and Mega Fortune.
Red Tiger Gaming; Dragon's Luck, Epic Journey, Lucky Wizard and Fortune House.
Microgaming; Mega Moolah.
Blueprint Gaming; Top Cat and Winstar.
Besides these titles Pokerstars offers 10+ other titles with fast increasing Jackpots. Visit the gaming lobby at Pokerstars Casino for a full overview of all the available Jackpot games.
Tip; Use the filter in the gaming lobby to have a look at all the Slots that offer a Jackpot. You will find the filter in the top left on desktop.
How to win millions on a Jackpot or Progressive Slot?
When you are feeling lucky you could try to land a huge win on one of the available Jackpot slots. But how does this work? The principal behind Jackpot slots are fairly easy. Most of the Jackpot slots offer a progressive Jackpot prize. This Jackpot rises for every spin a players does. The more players bet, and the more they spin, the quicker the Jackpot increases. And while people are playing the Jackpot can be activated at a random moment. Most of the times a player wins the Jackpot after hitting a special Jackpot game which gives a small opportunity to win the real Jackpot. Players who bet with high stakes will have a bigger chance of winning the Jackpot. But it is not uncommon that players win with only a small bet between €0,25 and €1,00 per spin. Are you ready to win millions at Pokerstars? Then try your luck on one of the available games!
My tips while playing Jackpot Slots
I think it is very exciting to play Jackpot slots. This is because you are constantly playing with the idea you can win millions of dollars. But of course there are also downsides while playing Jackpot slots. Below I will share some of my tips while playing Jackpots / Progressive Slots;
Don't expect anything; The chance of winning an actual Jackpot is very small.
Try to play with small bets; Since the RTP of the regular game is probably low (since a part of your bet goes to the Jackpot) high bets will drain your budget very quickly.
Set a maximum budget; Set yourselves limits and stick to them. Since the chance of winning is very small you should only play for fun. I don't recommend gambling with the purpose of winning money.
Multiple Jackpots; Some Progressive Jackpot games offer multiple smaller Jackpots. This increases the chances of winning a nice prize. Although some prize are less then a million it is still nice to win these smaller Jackpots.
Mix it up; Try some different Jackpot games. Maybe you are more lucky on one of the other Jackpot games in the casino.
Don't celebrate to early; Entering a Jackpot games doesn't always mean that you have one of the available Jackpots. Sometimes you just win some coins.
I think my tips really reveal it is good to stay clever and don't spend too much money in the hunt for a Jackpot. Keep things fun and play for the excitement. Do you have any good tips regarding Jackpot Slots or Progressive games? Let us know in a comment!
Biggest Wins on Jackpot Slots
There have been some epic wins on Jackpots slots since the beginning of online gambling. And I want to share some of those with you! A recent story is the story from Neil for Aberdeen. This guy won a 7,1 million (euro) Jackpot at Casumo. This amazing Jackpot appeared while he was playing the Hall of Gods Progressive Jackpot slot. And this is not all. There are more amazing stories!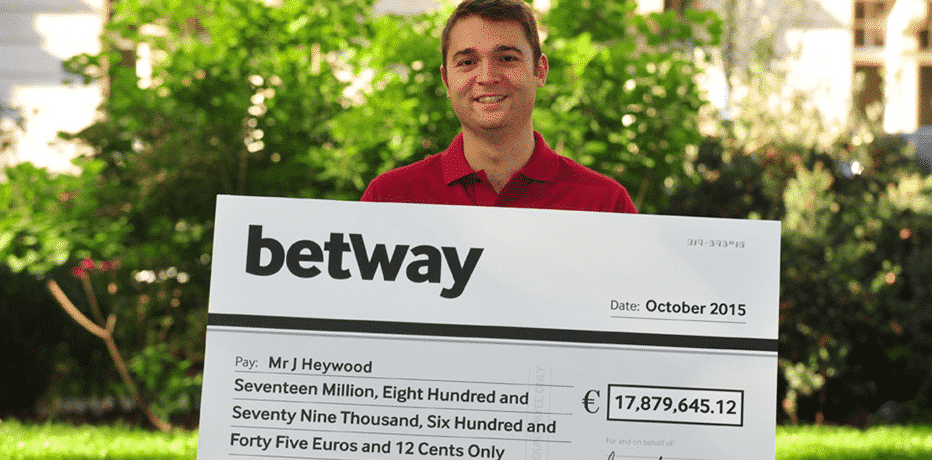 Largest Jackpot Slot Win ever!
One of those stories is the story of Jon Heywood from the United Kingdom. This guy won a record breaking €17,879,645 ($20,062,600) on the Mega Moolah Jackpot Slot while playing at Betway! This win appeared on the 6th of October in 2015. A day this British serviceman who just came back from Afghan will not quickly forget. This Jackpot win is now shown in the Guinness Book of World Record as largest online jackpot payout ever. And you know what's crazy? Jon was only betting with a 25 pence bet! Jon has vowed to spend the money on his sick father.
Another Amazing Progressive Jackpot Win
The year 2015 was good for some online gamblers. An unknown Finnish players won a total of €17,860,868 while playing at PAF online casino. This amazing Jackpot win appeared on the Mega Fortune slot by NetEnt. With his 17,8 million euro win this Finnish player has won the second largest online jackpot ever.
Another Mega Moolah Jackpot Win
Although this Jackpot isn't that crazy as the top two, this is still a life changing Jackpot. Goodwin from Canada won a grand total of $11,633,898. This amazing Jackpot appeared on the earlier mentioned Mega Moolah slot by Microgaming.
Want to check out some more great stories? On Medium.com you will find an overview with the Top 10 Highest Online Jackpot Slot Wins.
Get a warm welcome at Pokerstars Casino
All new players can get a warm welcome at Pokerstars Casino. Simply make a minimum first deposit of €10,- and claim a 200% deposit bonus and up to 1000 Free Spins. Please make sure you use the bonus code CASINO200 to triple your first deposit up to €400,-. With this bonus you can for example;
Claim a €100,- bonus by making only a €50,- deposit. In this case you can enter the casino with a €150,- balance.
Deposit €100,- to claim a €200,- deposit bonus. In this scenario you will be able to start playing with a €300,- total balance.
Claim a €400,- bonus by making a €200,- first deposit. In this case you can enter the casino with a €600,- balance.
On top of this bonus you will be able to win up to 1000 Free Spins. Simply make your first deposit and spin the Bonus Win to win between 20 and 1000 Free Spins. You free spins will be available on Ali Baba and the Dragon Slot. Check out the Pokerstars website for more information regarding this great bonus offer.
Play now!
PokerStars Online Casino
While playing at PokerStars Casino you can decide to download the PokerStars Casino Software or to play in the Instant Casino. After downloading the casino software you can play the full range of casino games including the Poker Games and Sports Book. While playing in the Online Casino (Instant Play) you can only play a selection of the total amount of games. When you want to get access the full amount of games we recommend downloading and installing the PokerStars software. Which can be done in just a few minutes. When you like to play some of the more common Slots, Table Games and Live Casino Games you can also enjoy yourself in the Instant Casino. This required no software and can be entered from any device. Good luck and have fun in the casino!