Why sports betting is important for (local) sports clubs
In every country and in every big or small place you find sports clubs. The majority of sports clubs are runned by volunteers. And the smaller and local sports clubs are financed by local sponsors. A team of motivated people contact local business owners in order to convince them to help the sports club with financial support. With the money from sponsorships and local  business owners a sports club can survive. Bigger professional clubs have sponsorships with online betting companies (when legal in the country). Betting sponsorships bring in a lot of money for those clubs. Sports club can offer people fun and excitement when the club is healthy. Sports is probably one of the most popular things in life and it connects people in a possitive way. You can say that bookmakers are important for clubs, members and supporters.
Beers, jokes and fun are the most important criteria at sports clubs. It doesn't matter if it is a professional club or an amateur club, at all clubs there are people around. And those people want to have fun and those people support the club. At every kind of sports club people are betting on match results or they play cards or other games in the club house. This is fun. There are members or supporters that bet on sports when they are at the sports club. While drinking some beers and chatting with friends they watch sports on tv and they place bets on those games. It just makes a day on the club a bit more exciting.
In this blog I will tell you why sports betting is important for (local) sports clubs and their members and supporters.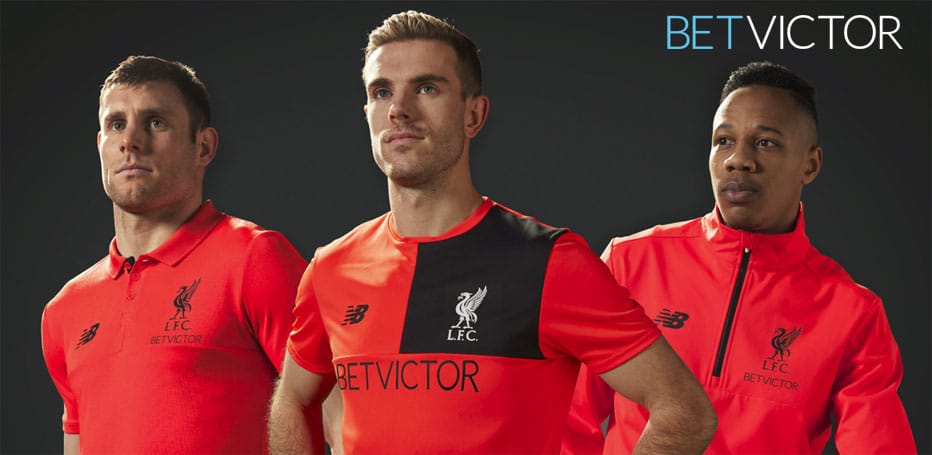 Professional sports clubs earn huge amounts of money with sponsor deals
When you watch professional sports event you will probably see advertisement on the shirts, shorts and around the sports court. Between those sponsors and advertisers you probably see a few companies that offer online sports betting. Sports betting is huge at almost every corner of the world. More and more people join an online bookmaker. And sponsorships with sports clubs and sports events are very important for betting companies. There are so many online betting companies where you can start placing bets. With sponsorships and advertisement those bookmakers try to convince you to join them (and not the others).
For the professional sports clubs the bookmakers are very important because they are prepared to pay a lot of money for sponsorships. The members, supporters and people watching the events are the perfect target group for the (online) bookmakers. With these deals the clubs receive a lot of money and they can use that money to strengthen their squad and stay financially healthy.
In the above image you can see that Liverpool Footballl club (one of the most popular professional football clubs of the world) has a sponsorship deal with Betvictor Sports betting. BetVictor is the official betting partner of Liverpool FC. When you enter Anfield Road (Stadium of Liverpool FC) you can place bets in the stadium. Simply visit one of the Betvictor booths and place a bet. When you hit a winning bet you can cash out your money after the game or you can collect your winnings online.
Sports clubs and Sports events with sports betting sponsorships
I will show you a few examples of sports events and sports clubs that have sponsorship deals with popular betting partners.
Unibet Premier League Darts
EFL Skybet Championship (English Football League)
Mansion sponsors AFC Bournemouth
Fun88 has an official betting deal with Newcastle United
BWin is offial betting partner of Real Madrid
Cheltenham Festival has deals with multiple betting partners
William Hill World Darts Championship
Sportium La Liga (Spanish football league)
Place bets at a booth when you visit a sports event
When you visit sports events that are sponsored by bookmakers you are able to place bets before and during those events. Of course you can place bets online or with your mobile phone. But it is also possible to place bets at the event. Bookmakers open their booths during the event and you can place a bet and pay with cash. It just makes the event more fun to watch and it gives you a bit more excitement while watching.
Personally I love to visit international football matches and darts events. All those clubs and events are sponsored by bookmakers. And I always place a few bets on the event I visit. It just makes it more fun to place some bets with friends. Lately I visited some Darts events with friends and we placed some bets on the individual matches. My friend was lucky and he had a winning bet on a correct score. He won around €50 and he used it to give us a few nice beers. So a win win situation for all of us.
Isn't it fun to check out the odds, visit the booth, place a bet and see if you are correct? Yes it is! It gives you a good feeling when you have a winning bet. So sports betting is not only important for sports clubs and events but also for the people visiting the events.
Sports betting is fun at local sports events
Big chance that you are a member or a supporter of a local sports club. And when you visit the club or the club house you are probably talking or hearing people talk about professional sports events. I dare to say that 25% of those chats contain small talk about betting on sports events. Friends or team mates that are thrilled because they predicted the correct winner or correct score always want to share those stories with you. And you also want to share a winning bet with your friends, that is normal. At local sports clubs this is a very important part of the small talks during the after match drinking. And of course it is an interesting subject when you and your friends are watching a game on the big screen.
A local sports club does not earn any money when you bet on sports at an online bookmaker. But there are creative clubs that do earn money when you bet on sports. Volunteers at sports clubs can organise match bets on local teams. we call it "blind bets". the organiser makes a list of results of the game and closes the results (you cannot see the results). Now people can choose a number of a result. Every number costs a certain amount of money. When all numbers are chosen the results are unfolded and everybody can see what results he bought. when the local match ends in your result you earn a share of the money that was collected. The other share go's to the local sports club.
Local sports clubs can earn money with online betting
Sports clubs can also earn money when they partner up with an online betting partner. Betting partners are willing to give sports clubs a share of the betting money when clubs deliver them new players. Local clubs can use their websites or newsletter to ask members and supporters to join the bookmaker. When a member or supporter starts betting at that bookmaker the local sports club receives money from the bookmaker. An easy way of earning money when the volunteers of the clubs are smart.
Of course this money making option is only possible when the local sports club is located in a country where sports betting is legal. There are countries where online sports betting is restricted. And if you look at those countries you can see that a lot of clubs miss the income of sports betting.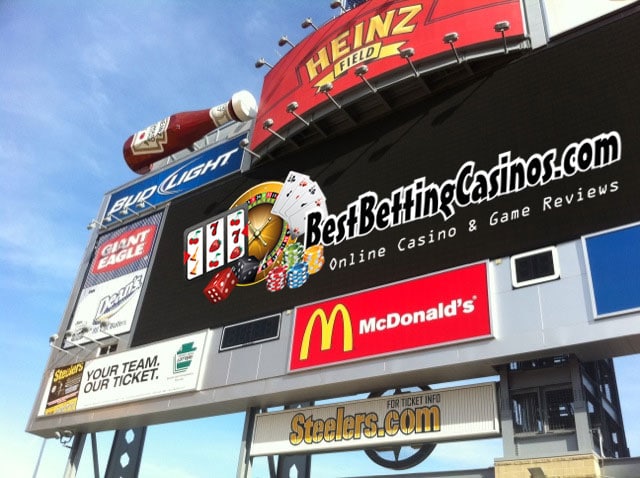 Sports betting can help sports clubs getting better results
There are huge amounts of money involved in the sports betting industry. And this money is available for grab in countries that legalized online betting. When a country restricted online betting it is not possible for (local) football clubs to earn money with sponsorship deals and betting options. In my opinion this has a huge influence on financial situations and results at sports clubs. Betting companies bring in significant amounts of money to sports clubs and the clubs can use this money to strengthen their squad. They can also use the money to stay financially healthy.
Example of losing money and quality: In the Netherlands online sports betting is restricted. This means that bookmakers are not able to promote betting in this country. Famous professional clubs like Ajax, Feyenoord and PSV cannot make sponsorship deals with bookmakers because of the restrictions. For the Dutch clubs it is impossible to get the big money in and keep their players. Dutch clubs cannot pay huge wages to their players because they miss a huge amount of income out of betting partners. When a club from England, Germany or Spain wants to have a player from a Dutch club the player leaves in 99% of the cases. Clubs from the Premier league, Bundesliga and La Liga can pay higher wages because of betting money and higher TV revenues.
Sports clubs from the main competitions in the world (England, Spian, Germany) receive huge amounts of money from TV broadcasting. The TV channels receive huge amounts of money from betting advertisement and they use this money to broadcast big sports events. In the countries with restricted betting options it is impossible to pay high amounts of money for tv broadcasting.
Make your betting extra fun and refer some friends!

Sports betting is much more fun when you do it with your friends or team mates. When you are having a drink with your friends or when you are watching  a game you can bet with your friends. It is fun to see which one of your friends does the best predictions and wins the most money. The majority of sports betting websites offer you the chance to earn extra money or free bets when you invite your friends. In your account you find all the information about the refer a friend option. When you have a few friends that want to try the betting you can share your unique link with them. This link is related to your account. When a friend signs up at the website you receive an amount of money or a number of free bets.
The best and most reliable sports betting options
On our website you find online casinos. A few of those casinos also offer sports betting options. We always recommend to join sportsbook websites that also offer casino games. Of course you do not need to play at the casino. But it could be fun when you won some money on sports betting to try a few online casino games. In the underneath table we made a selection of the best sports betting websites with online casino games. Keep notice that you only join reliable betting companies and online casinos. There are hundreds of websites where you can bet on sports but not all of them are safe and reliable.
When you join a sports betting website through our website you can be sure that you joined a reliable partner. It is very simple and free to join a betting partner. In the underneath table you can choose a sports betting partner. Click the play button behind the casino and sign up a free account at the casino. After you made a first real money deposit you can start betting on sports with a computer or on your mobile phone.
1

bonus

100%

tot €100

Grootste Internationale Bet Site
Wekelijkse Free Bets
100% Welkomstbonus

Bet365 review

2

bonus

€50

Gratis

€50 Gratis Weddenschap
Alle Sporten en Wedstrijden
Snelle Uitbetalingen

Jacks Casino & Sport review

3

Free Bet

€20

+100% Bonus

€20 Free Bet (Sport)
Live Wedden mogelijk
Veilig & Betrouwbaar

Betcity review

4

Wed

€50

Krijg €50

€50 Gratis Wedden
Live Wedden
Vele leuke Promoties

Holland Casino review

5

Gratis

€5

bet

€5 Gratis Weddenschap bij inschrijving
Mobiele App Beschikbaar
Nummer 1 Wed Site

Toto Casino review

6

Leukste site om te wedden
Fun & Plezier
Super Snelle uitbetalingen

Bingoal.nl review

7

Bonus

€20

Free Bet

Medio 2022 online in Nederland

Livescorebet review
Bet online and receive interesting bonuses
In the table you see a number of bookmakers (online casinos). In the 3rd column you see a welcome bonus. Every sports betting supplier with a website offers a welcome bonus. This welcome bonus is an interesting chance to collect some free bets or some free betting money. As you can see Bethard gives you 125% extra betting money when you join them. This is a very easy way to collect some free money. You can use this money to place more bets or you can higher up your betting amount. It is a free chance to collect some extra money.
Keep notice that you commit to a certain amount of wagering when you claim a welcome bonus. Wagering means you need to play through your bonus amount a certain times before you can withdraw your winnings. When you tend to keep on betting on sports I recommend to use the bonuses. Don't use the welcome bonus when you want to place a bet and stop after that bet. When you win your bet you can withdraw/ cash out your money at any moment. You cannot withdraw your money directly when you used an available welcome bonus.
Sports Betting at local betting offices
In countries that legalized sports betting you find betting offices. Across the country there are a number of offices where you can place bets. Simply find the nearest betting office and enter the office. In the office you find papers with the available bets on it. You can choose a selected amount of bets (online there are more bets available). Mark the bets you want to place and add your stake at the form. Give your form with the office employee and pay your stake amount. You receive a bet slip (confirmation paper) from the employee and now you can sit down and see if you placed a winning bet.
At the offline land-based betting offices you also find slot machines and options to bet on (virtal) horse and dog races. It is fun to enter a betting office even when you dont want to bet at sports.
The best tips and tricks for sports betting
Sports betting is gambling. You never know if you are going to win or not. Everything can happen during a sports event. People can get injured, players can score own goals or the crowd can get involved during the games. So it is not a guarantee that you are going to win money when you are betting on sports. There are a few tips and tricks that can increase your winning chances. We played at online bookmakers for over 10 years and we gathered the best tips for you in one single tutorial. Read the Sports betting tips and tricks in this blog.