Posted
April 19, 2018
in Blog, Casinos
2558
Post Created at
2018-04-19
| Last Modifed date
2021-05-25
10 Things that need to change at online casinos
When we look at the last 10 years we see that the Online Casino industry made a huge jump. Every month we see new online casinos opening up. Every year we see new game suppliers entering the industry. Online casinos can add more and more casino games to the casino. And the revenues in the online gambling industry are increasing every year. Online Casinos are getting better every year. They are more professional and the regulations are also much better now.
Most online casinos are legit and they offer a great product. They have things under control and they give you a safe and fun place to play online casino games. At the reliable online casinos you can play with real money and you know that your money is safe.
But there are still a few things that need to be changed at online casinos. Online casinos are doing a few things wrong in my opinion. And I do not think this is necessary. A few things that need to be arranged better for players. Players are getting more mature and I think the industry must get more mature also. A few examples are: unreliable bonus terms, transaction fees, maximum payout limits and limited information.
On this page I am going to give you my 10 things that need to change at online casinos
Oops something went wrong!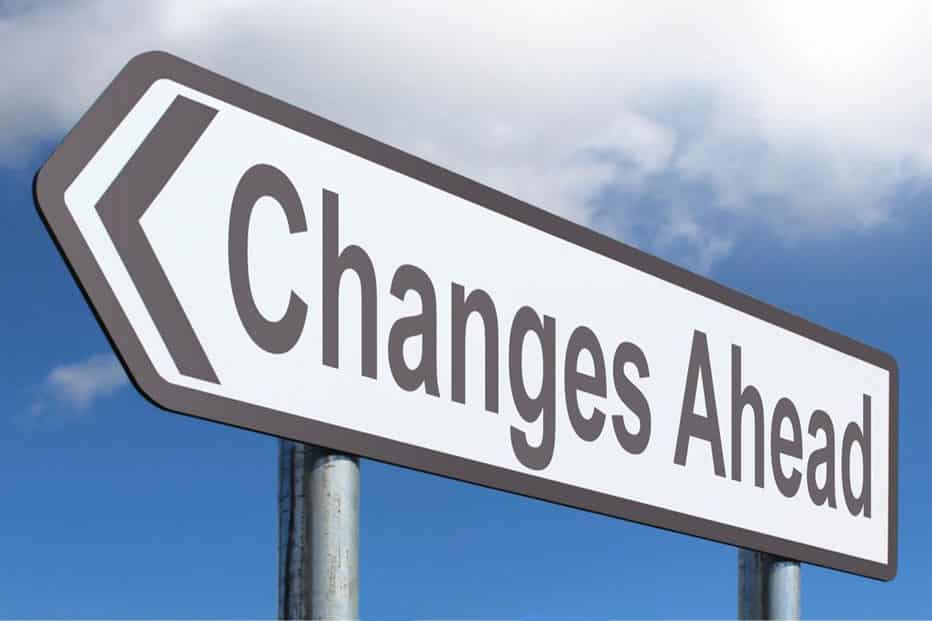 1. Spam emails and text messages
A lot of companies across the world buy big email databases. When your email address is in one of those lists you have a problem. You will receive loads of Spam messages from companies with advertisement. Always try to keep your email address private. Only communicate your email address with friends or family. Or make a second email adress you want to use for newsletters and online shopping. Once your email address is in the hands of big emailers it is hard to unsubscribe yourself.
Online Casinos also buy these email addresses from the mail companies. Or the mail companies sent you casino advertisement. We don't want to receive this kind of SPAM. When a casino sents me SPAM i have a bad feeling about this casino and I will never join this casino.
A few online Casinos also buy lists with mobile phone numbers. When a casino or a marketing office has your mobile number you can receive casino offers by text message. This is very annoying and we delete the messages directly. An online casino gets a bad name when it sents stuff like this.
2. Unfair and unreliable bonus terms
We understand that online casinos have bonus terms and conditions. In the online casino industry there are players called "bonus hunters". Bonus hunters are looking for the best bonuses and they try to win money with them. They read the bonus terms and they see if they can find a hole in the terms. When they find it, they try to play through the bonus and win free money. Online casinos try to avoid this hunting. And with terms and conditions on the bonuses they try to avoid losing money on the bonuses. An online casino needs bonus terms else they will get bankrupt.
In the past, online casinos lost a lot of money because of the smart bonus hunters. And that is why the casinos have stricter bonus terms at the moment. I don't think it is wrong to have strict terms and conditions. But it is wrong to have unfair terms.
A few terms on bonuses are
Wagering requirements on the bonus money or free spins winnings
Maximum bet at a video slot game
Restrictions on certain games (table games often do not count in the bonus terms)
Maximum payout on a certain bonus or on free spins
Play the bonus on selected games (when you change a game you lose your bonus money)
When you join an online casino it is very important to check the available bonus terms. There are online casinos that have wagering on the bonus money (25x) and when you look a bit further at the terms you see that you also need to wager your deposit amount (25x). So in total you need to wager 70 times before you can withdraw any of your money.
A few online casinos have weird terms that gives them the right to keep your money when they think you misbehaved at the casino. When you win and and they think you mislead the casino they can simply keep your money and deactivate your account.
It is smart to stay away from these casinos. And only play at casinos that offer you fair and realistic bonus terms. Here you find our top 10 recommended online casinos.
When you want to be 100% sure that there are no unfair bonus terms you should play without using any bonus. Simply deposit your money to a casino and don't claim any of the available bonuses.
3. Progressive Jackpot Wins with low monthly payouts
It is almost impossible to win a Progressive jackpot. But when you win a progressive jackpot you will be one of the happiest persons on earth. On games like Mega Moolah, Mega Fortune and Major Millions you can win huge jackpots. Sometimes the jackpot is 5 million or higher. When you win a jackpot like this you are super happy and you will probably go totally crazy. You can now buy a new car, you can move to a bigger house or you can stop working.
You are super happy untill you see that the casino, where you won the jackpot, has a payout limit of €5.000 a month. And the casino does not make an exception for progressive jackpot winners. Of course it is still great that you won this jackpot. But a simple calculation makes things a bit more clear. When you won a 5 million euro jackpot and you can withdraw €5.000 a month you have to wait 1.000 months before you have all your money.
This is the calculation 5.000.000 / 5.000 = 1.000 months. And 1.000 months is over 83 years!!!! So it takes you 83 years to collect all your money. The casino already has this money because they receive the money from the game providers. In this case they receive the money from NetEnt or Microgaming. 83 Years is very long and probably you are not even going to stay alive for another 83 years. And there is also a big chance that the casino does not exists for another 83 years.
You can play Progressive jackpot Slots. But please only play them at online casinos without a maximum payout limit. There are enough online casinos that pay progressive jackpots in one time (LeoVegas and Dunder for example)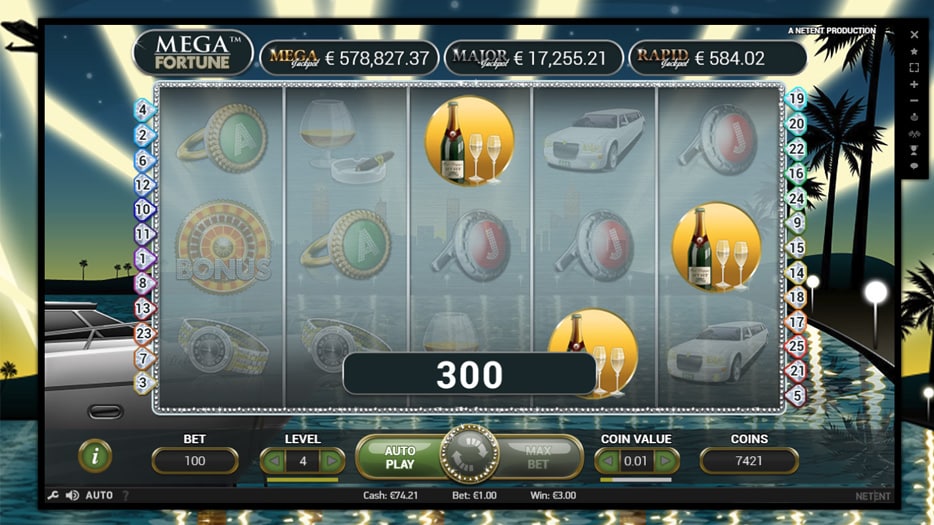 4. Avoid playing max bets when this is not allowed with bonus money
At most online casinos it is possible to spin with an higher bet amount than allowed on bonus money. The casinos have not arranged some kind of technical solutions to prevent this. This is very annoying because sometimes you click on the max bet button by accident.
In most bonus terms there is a rule about the maximum bet amount per spin. Normally this is between €5,- and €10.-. This rule is important to avoid bonus abusers and bonus hunters. I approve this term when the casino communicates it clearly. When you play with a higher bet per spin you lose all your bonus money and your winnings. we recommend you to read the bonus terms before you start playing.
Sometimes you open a new video slot game. And when you press the spin button you see that the bet amount is settled on max bet. In that case your bet amount will be higher than the max bet per spin. Now you lose your money and winnings. You did not want to do this but you did it by accident. I think an online casino can built in a technical solution for this. This prevents a lot of discussions and bad reviews from players that lost their winnings because of 1 wrong click.
5. Limited winnings on selected games
There are a few online casinos that have maximum wins on video slots or on other online casino games. A few casinos have a maximum win of €200.000 per bet. A bonus game or free spins feature on a video slot counts as one bet. At those casinos you can bet up to €400 per spin. But when you win the maximum amount of coins (1000x your bet) you don't receive all winnings. When you hit the maximum win with a €400 spin you should receive 400 x 1.000 = €400.000. But the maximum win on a single bet is €200.000 so actually you lose €200.000 with this spin. The €200.000 simply disappears from your winnings. You only receive the €200.000 in your casino balance.
This is not a fair rule in my opinion. When you want to play with high stakes you should read the terms and conditions before you start playing. We want to avoid disappointment. It is strange that casinos offer high stake games to their players but don't want to payout the maximum winnings.
6. Transaction fees on deposit and cashout
When you visit a land-based casino you can change your money for chips or you can insert your money in a video slot machine. This is always free of charge. When you join an online casino you need to deposit some real money in your casino account. You can deposit money with different payment methods. At the majority of online casinos this is free. But there are a few casinos where you must pay a small deposit fee. This is not done. We don't accept it when online casinos ask a transaction fee for a real money deposit. Stay away from casinos with a transaction fee
There are a few more casinos that have transaction fees on withdrawals. Transferring money from a bank account to your bank account costs money. Some casinos let you pay the transaction costs. We understand this but we prefer online casinos that have no transaction fees. A few casinos accept 1 transaction fee free withdrawal a day. This is acceptable. But a transaction fee on every withdrawal is not acceptable in my opinion.
Prefer online casinos without transaction fees when you decide to join a new casino.
7. Low cashout limits
The majority of online casinos have a cashout limit. Casinos try to keep a healthy cashflow and that is why they have cashout limits. A cashout limit means you can only withdraw a certain amount of money in a certain period. The margins at online casinos are very low and there are casinos that have not enough money to pay high winnings. They spread the payments over a few weeks or months in order to keep their cashflow healthy.
Maximum cashout limits are very different at online casinos. Some of them have €5.000 a week, others have €100.000 a month. When you are a small player the limits are not very important. For high stake players a €5.000 cashout limit can be very annoying. When you win €100.000 it takes you 100.000/ 5.000 = 20 weeks before you have received all your money. We prefer online casinos with a high cashout limit or even better, no limits.
8. Wrong information, seals and licenses on the casino website
On the internet there is a lot of wrong and unreliable information available. And unfortunately there are a few online casinos that have unreliable and wrong information on their websites. In the footer of the casinos you find licenses, seals and information about the casino. Who checks this information? Probably nobody. A casino can add every kind of seal of approval to their footer. You can check if this is a real one by clicking on the seal. With a lot of approval seals and buttons the casino tries to look reliable and fair.
This is also the case with licenses. Every casino can add a sentence with a few licenses to their footer. But are the licenses really given to the casino? You can google the license number and see if the casino really is the owner of this license. when they are the owner you can be sure that the license is approved. It will cost a bit of time to check this stuff but it is worth it. You want to play at a licensed casino and not at a rogue and unreliable one.
9. Withdrawals on Pending at the casino
A big annoyance at online casinos are "pending" withdrawals. You choose an online casino and you decide to deposit money at the casino. After a while you get lucky and you win some money. And when you want to withdraw the money the problem starts. Your withdrawal is on "pending" at the casino. The casino says that they have to do some checks. You must sent 3 or 4 documents to verify your bank account. And after they received the documents they need to check a few things they say.
Bullshit! What does an online casino need to check before they can transfer a few hundred euro to your bank account? Every day they make thousands of transfers and they receive a lot of deposits every day. They let you think that every withdrawal needs approval from 3 or 4 directors of the casino before is can be executed.
The only reason why casinos have a pending status is because they hope you cancel your withdrawal. And that you continue playing at their casino. This need to change at online casinos.
We recommend you to play at online casinos with a short pending period like VideoSlots and Dunder Casino.
10. Games with little or no game information
Number 10 of the 10 things that need to change at online casinos is the game information. Online casinos offer huge portfolios of casino games. You can play them on your computer or on a mobile device. Most games are powered by reliable game suppliers. The game suppliers are regulated by international gaming authorities. The regulators check every game before the supplier can launch the game. Regulators check the return to player value, the available game information, winlines and bonus games.
At every regulated game you find a button with game information. When you don't see a button with information we recommend you to avoid that game. Why should you play a game with real money when you cannot read how you can win money. The information is very important to know how the game works and what the payouts are.
In the underneath screen you see an example of a video slot (Raging Rhino) with a paytable and game information.
Conclusion
I gave you the 10 things that need to change at online casinos. We can conclude that most online casinos are getting more and more professional but there are still a few steps tthat can be made. I think casinos must have a look at their bonus terms and conditions. And they have to give good and reliable information to their players. There is no need to hide certain terms and rules. When casinos get more transparent this will help the industry grow even more.
Top 10 recommended online casinos
On our website you find the best online casinos around. The casinos on our website are all tested by our team of casino experts. We test the casino before we add it to our list of recommended online casinos. In the underneath table we selected the top 10 of casinos we recommend our visitors. At the casinos in this list you find reliable games, realistic bonus terms and fast payouts.
*Exclusive

1

bonus

50 Spins

+100%

50 Free Spins on Registration
100% Bonus + 22 Bonus Spins
Great Mobile Casino

Slot Planet review

New

2

Bonus

225%

Up to €/$550

Welcome package of €550 / 975 AUD + 180 F5
Weekly promotions available
Exclusive VIP program

Igu Casino review

3

bonus

50 Spins

+100%

50 Free Spins on Book of Dead
100% Bonus + 90 Bonus Spins
€10 Minimum Deposit

Casilando review

4

bonus

50 Spins

+121%

50 Free Spins on Narcos (NetEnt)
121% Bonus up to €300
3.000+ Games

21Casino review

*Exclusive

5

bonus

25 Spins

+150% Bonus

25 Free Spins on registration
150% Welcome Bonus
Daily Free Spins

N1 Casino review

*Biggest Casino

6

bonus

100%

+11 Spins

Biggest Online Casino
11 Wager Free Spins
Weekly Cashback

Videoslots review

7

bonus

50 Spins

+100%

50 Free Spins on Registration
2x 100% Bonus
Great Loyalty Program

Cookie Casino review

8

bonus

€10 Free

+100%

€10 Free on Registration
100% bonus up to €200
Daily Bonuses

Unique Casino review

9

bonus

100%

+100 Spins

100% Bonus + 100 Bonus Spins
Minimum deposit €5
Amazing Loyalty Program

Jonny Jackpot review

10

bonus

100%

up to €300

Casino + Sports Betting
Daily Bonuses
2.000+ Games

22Bet review